There we were. Tired. Hot. Sweaty. Dirty. Satisfied. Slightly hungry. After 2,5 days on the Jordan Trail, Joel and I enjoyed a well-deserved cold drink at the square just before the Petra main entrance. I had only known Joel for less than 48 hours, but we had already shared a lot. We had camped together, shared food together, cursed at the weather and unnavigable trails. Turned out, I was his Plan D.
We had met on day one, when near Wadi Feynan I had spotted the 28-year-old Swiss ski-teacher, avid hiker and climber, who couldn't do the Pacific Crest Trail because of COVID and settled on the Jordan Trail instead. We clicked, stepped in sync for a while (to be completely honest, I'm kinda tired and happy I can be in his slipstream for a few kilometers), and decided to push for a wild camp some kilometers further down the road. In the days after we joined and parted ways several times en eventually ended up crossing Little Petra and the old city of Petra together.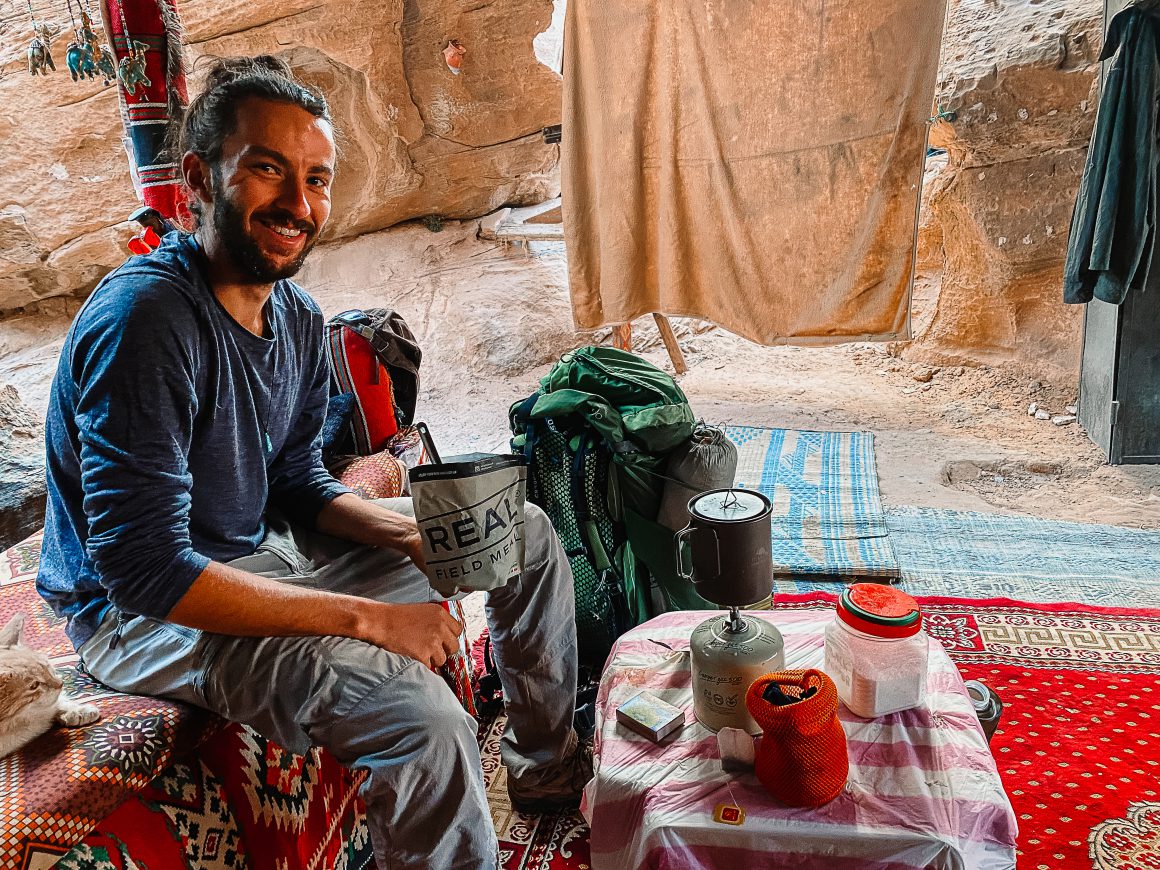 Over food and just while hiking we had shared our war stories. How he had got lost in a snow storm with a friend. All his climbing stories. That time when I had got lost in Iceland and met the Ukrainian triathletes, my first Jordan Trail attempt that ended with the flooding, my adventures in Greenland on the Arctic Circle Trail. We had talked about how social media gives the wrong impression of dangerous trips (I had given the example of how someone had died only a few hours after me summiting Mount Kilimanjaro). And how adventures like these
And that had brought us here, now, at the Petra entrance. Enjoying our cold Cokes in the Jordan autumn sun.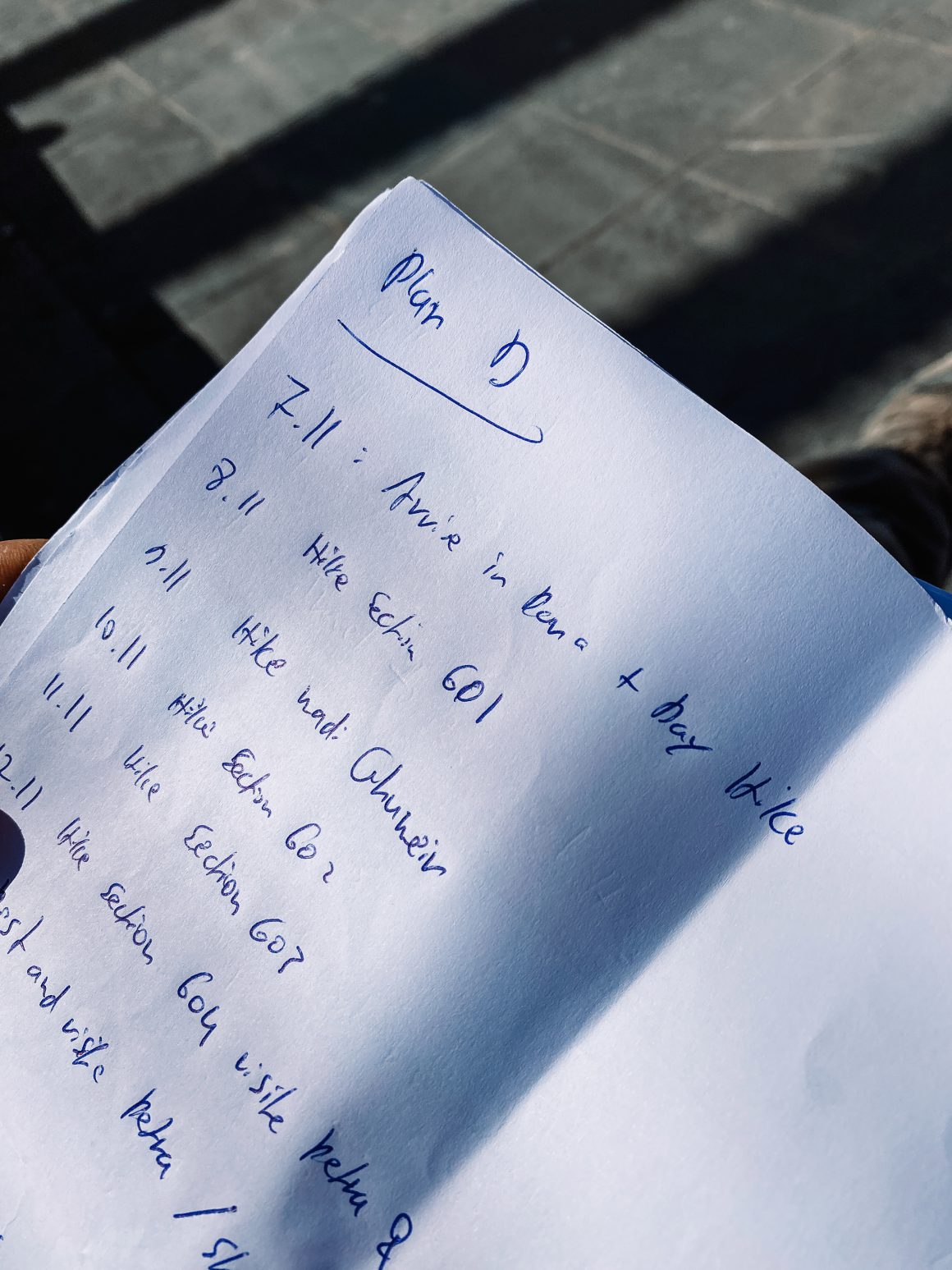 And then I spotted his notes. With a big 'Plan D' at the top of the page.
He had casually mentioned during our talks that he had made different plans, depending on how the trip would go. The Jordan Trail is a tough trail. Tough terrain, sometimes extremely difficult to navigate and especially the part between Petra and Wadi Rum requires very careful planning for water.
It had inspired Joel to create different plans. And we were now at his Plan D.
I instantly appreciated his way of thinking. He had planned for different distances per day, had included how he would feel and water/food logistics. He had hikes faster than I thought instantly, but was a bit worried about the water logistics (and especially the idea of carrying up to 10 liters of water) for the stretch between Petra and Wadi Rum. And so he had ended up at Plan D that catered for that.
I had opted for a slightly different approach where I had compartmentalised my hike into three stretches: have different scenarios for the Dana to Petra trek, plan for Petra to Humeima/Rum and plan for Rum to Aqaba, mainly driven by food and water logistics. I would only worry about the next stretch after finishing this stretch.
In any case, prepare meticulously for hikes like these.
I eventually ended up needing the different scenarios. I had hiked faster than I anticipated (so could skip restocking in Humeima) but ended up dropping out at Rum because of an infected toe.
Hope for the best, prepare for the worst. Plan A is often not near enough. Have a Plan D.