After many years of different hikes, the Laugavegur and Fimmvörðuháls trails in Iceland probably rank as the most beautiful trails I have ever done. I would definitely recommend, if you have any time in your Iceland travel schedule. But do not take the trail lightly – the weather can and will be unpredictable. So here are all the tips I could give you on hiking both the trails.
The Laugavegur and Fimmvörðuháls trails?!
Hiking in the mountains in Iceland

Frozen tent at Laugavegur trail

Hiking the Laugavegur trail in the snow
The Laugavegur Hiking Trail is located in the southern highlands of Iceland, north of the infamous Eyjafjallajökull Volcano. Most people hike the 55 kilometer long Laugavegur Hiking Trail in 3 – 5 days, trekking from north to south (inland to the coast). Starting in Landmannalaugar and ending the trek in Þórsmörk. The approximately 30-kilometer long Fimmvörðuháls & Eyjafjallajökull hiking trail can be added to the trek, connecting the Laugavegur Trail with Skógar, on the south coast of Iceland.
The Laugavegur trail is amazing. There are just so many amazing views. The variety of landscape – lush green fields, mountains, glaciers, lava fields, streams is breathtaking. It is hard to put into words or even into images how beautiful the trail is (NatGeo named in one of the World's best trails for a reason) and especially how mindboggling it is how around every turn and corner the colours, the landscape and views seem to be completely changing, even more impressive than before.
The facilities along the trail are also good. Signage is good, huts are there every 10-15 kilometers. The huts are a great way to either replenish (there is water available, there are food and supplies in Alftavatn and Thorsmork). You can either sleep in huts or bring your own camping gear and sleep on one of the camping grounds at the huts.
How I planned for my Icelandic solo hikes
I made an extensive separate post on my planning as well as my packing list for the Laugavegur and Fimmvörðuháls trails.
What happened during my Laugavegur and Fimmvörðuháls trail solo hikes
Note before reading: I ended up hiking the full Laugavegur trail (Landmannalaugar to Thorsmork) and the Fimmvorduhals trail (Thorsmork to Skogar) – a total of 82 kilometers – in two days. Solo (see
my separate post on why I travel solo
) and camping rather than sleeping in huts. I would strongly recommend taking 4-6 days to cover this distance – from a physical perspective, but also to truly appreciate the magnificence of the trail's scenery.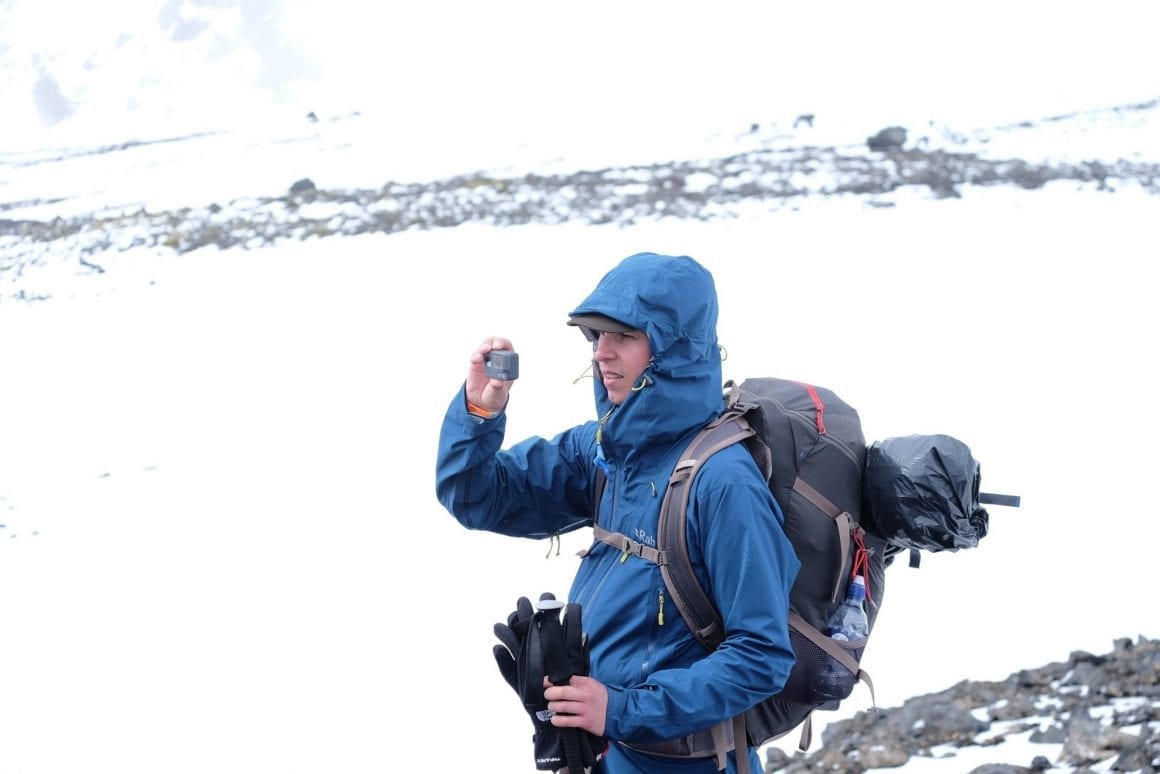 Short story: I got delayed because of bad weather and had to speed up my hike. I got lost in a snowstorm and I had to run for my bus. All while enjoying some of the best views I have ever seen.
Long story, read my detailed posts:
Learnings from my Laugavegur and Fimmvörðuháls trail solo hike
I learned a lot from my hike and since, I have made some serious adjustments to my packing lists and gear. In each of the hiking stories, I have detailed more learnings, but here are the key ones:
Take more time. Laugavegur in just two days was insane. In my hikes after that; the Jordan Trail and my upcoming Arctic Circle Trail hike, I took more time before and after the hike.
Place to dry my tent. I had not realized I might actually be arriving back in Reykjavik with a tent in need of drying. The hostel I stayed at, did not have an area to dry my tent. So I booked a last-minute room in a hotel to dry my tent. For my Jordan hike (Aqaba resort) and Arctic Circle Trail (both in Greenland and later in Copenhagen), I have secured a stay at a hotel to potentially dry my gear.
Garbage. Super obvious, but I had not realised before the trail (of course) has a zero-waste policy. You have to bring all the trash with you, you also brought on to the trail. I did not have a solid system in place to store this. I do use one of my pockets while on the trail, but I did not have a bag/container to keep all my waste from the trail and my cooking in the evening and morning. I now use IKEA liner bags (I love IKEA).
Better GPS and emergency devices. Since Laugavegur, I bought a Garmin 64s and another Garmin InReach Mini.
Waterproofing. I had just enough bags to pack my sleeping bag, clothing, digital materials (cables, charger, etc), could have had more. That meant more compression bags.
Sunglasses. sunscreen and moisturizer. With so many hours in the snow, the sun beams refracting on the snow, were rather inconvenient.
Prepare for bad weather and cellphone reception. I started being more careful watching my safety (and informing my friends and family) and setting up structures to have backup plans for weather information like in Jordan and Greenland (as not everywhere, there are genius services like Safetravel.is).
All relevant posts for my Laugavegur and Fimmvörðuháls trail plans
Find more detailed preparations for my Laugavegur and Fimmvörðuháls trail hikes on:
And more general preparation for the trail: