And then there it was, day one of my Kumano Kodo solo hike. After the amazing omakase experience I had the night before in Kanteki in Tanabe, today was the day. I had checked and double checked my packing list and gear, bought food for the trail. I was ready. Here's the first part of the trail: Kumano Kodo: Takijiri to Tsugizakura.
Goodbye Tanabe, hello Kumano Kodo
Kumano Kodo Map

Kumano Kodo Start

Kumano Kodo Start

Kumano Kodo Start

Kumano Kodo Start
A short bus ride from Tanabe brought me to Takijiri, the starting point of the Kumano Kodo Nakahechi route. A visitors center and the first of many shirines and gateways mark the start of the trail.
A first introduction to the rules of the Kumano Kodo
Kumano Kodo Typical Sign

Kumano Kodo Sign

Kumano Kodo Shrines

Kumano Kodo Cairns

Kumano Kodo Beautiful Roads
The first kilometers are the first introduction to the rules of the Kumano Kodo. The superb signage. The large wooden signs. The cairns. The shrines. The amazingly beautiful roads, trails and tracks.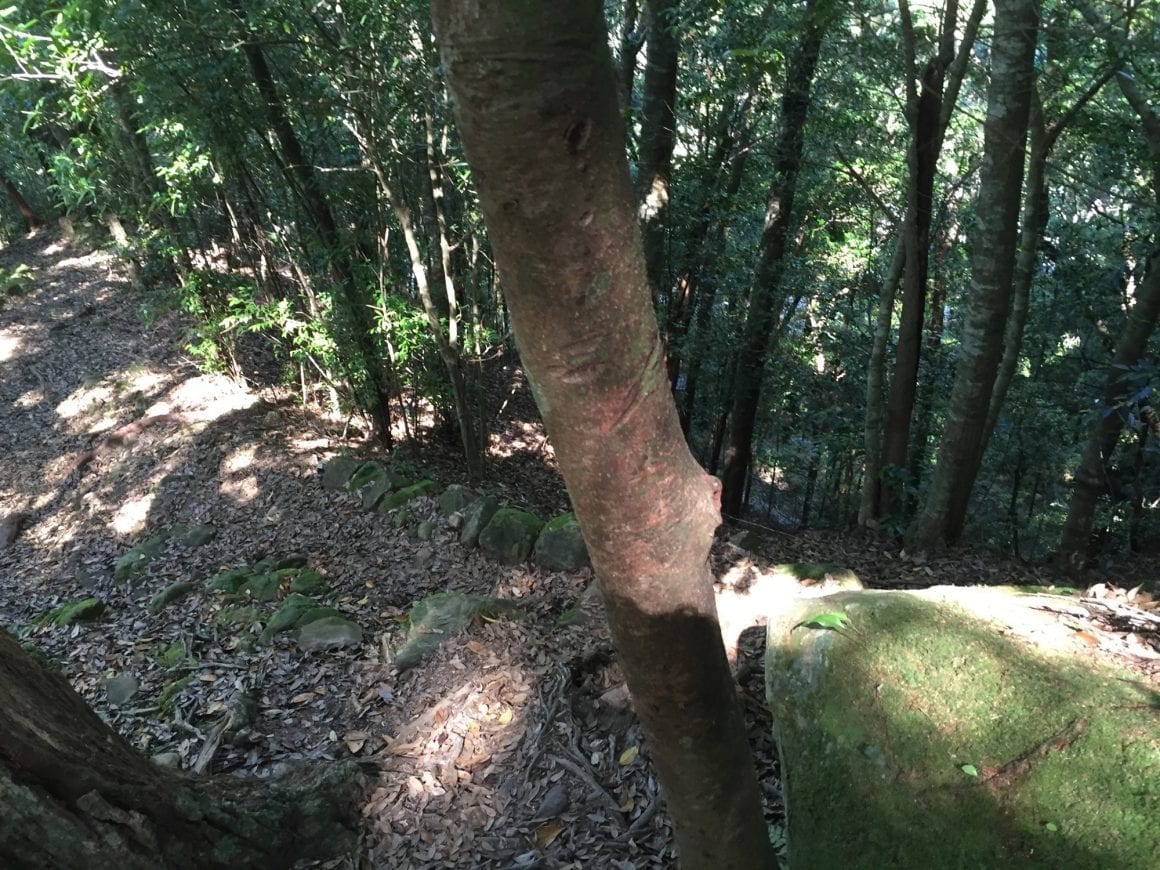 But first, the climb. A steep climb brings me to the top of the hill. It is a preview of the even tougher climbs I will face in the next few days. The climb between Hongu Taisha and Yunomine but above all the tough climb from Koguchi (probably in my top 5 of toughest climbs, together with Fimmvörðuháls in Iceland and one of the climbs on the Jordan Trail between Dana and Petra).
But the views are amazing. Green forests as far as you can see.
And then, after a few more kilometers, the first village, looking out over the rice fields. The village is home to one of the tens of vending machines you will encounter on the trail – perfect to restock on drinks.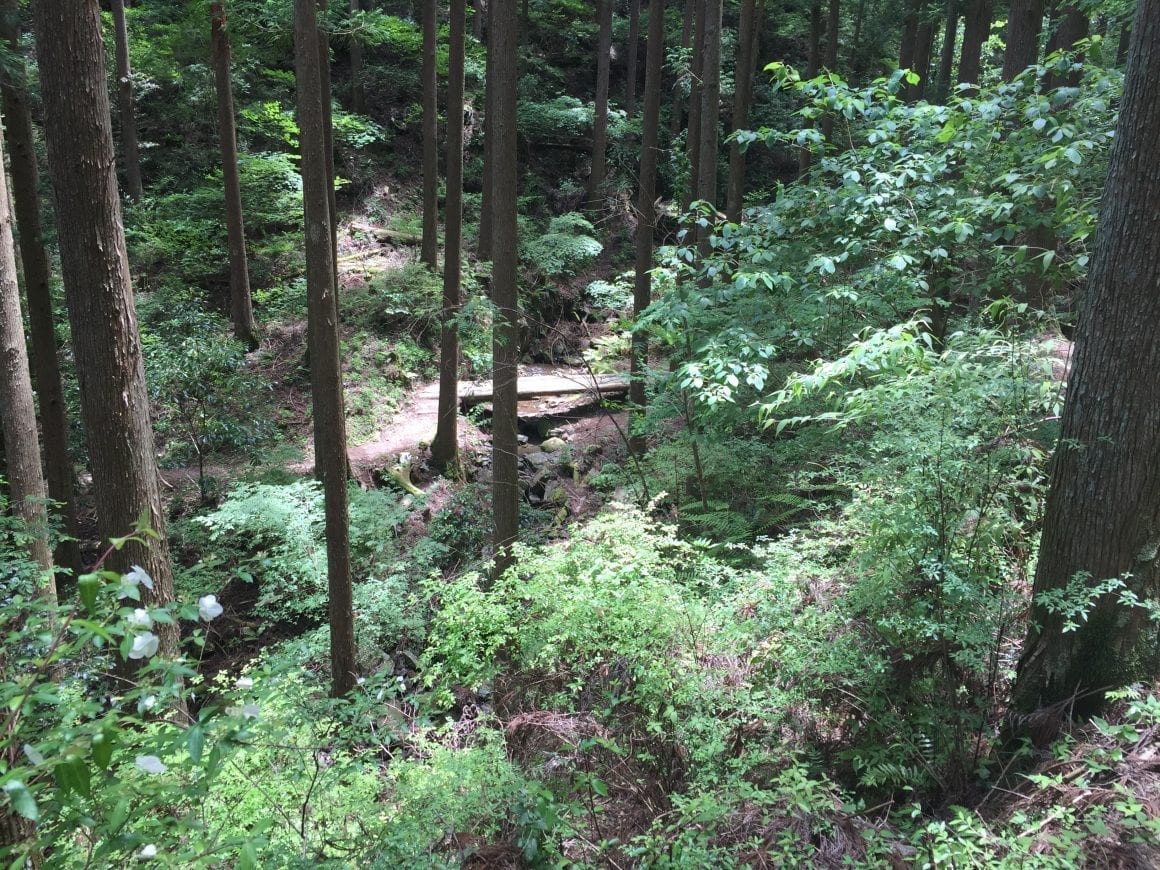 The woods that come after remind me of my home country of Belgium and the Ardennes region. Green, loads of trees, small streams crossed by wooden bridges.
Minshuku Nonaka Sanso
Kumano Kodo Descent

Kumano Kodo Great food
At the end of the day, I descended on a steep descent into the valley towards the Nonaka Sanso. Minshuku Nonaka Sanso is a family run guesthouse in the Nonaka area of Nakahechi village next to route 311. An annex cottage with an Irori hearth is the focus of the minshuku, where meals are sometimes taken. I had one of my best evening meals of my Japan trip (apart maybe from my kobe beef dinner in Kobe, near Osaka).
The couple of owners is amazing, she got me a walking stick and even offered to bring me to the trailhead by car (I kindle refused as that felt like cheating).
A great preparation for my second day towards Hongu Taisha and Yunomine.