I'm not a materialistic guy. Over the years I have evolved from buying cheap gear many times to buying sturdy, qualitative gear once and taking good care of it – much of the gear I'm using, I have been using for several years already. 2018 was a year of hiking the Laugavegur trail, my canceled attempt to hike the GR20 and many many hours of gear testing and tweaking of my favorite pieces of gear (also, see my different packing lists for my hikes).
So here are my favorite pieces of gear for hiking in 2019 (in no particular order):
Sea-to-summit e-vent compression bags (my review). I dedicated a whole separate post on these works of genius. Compression bags do not only keep your clothing, sleeping bag and tent dry but also compress its size to a minimum. Two hyper-super essential qualities for multi-day hikes in one.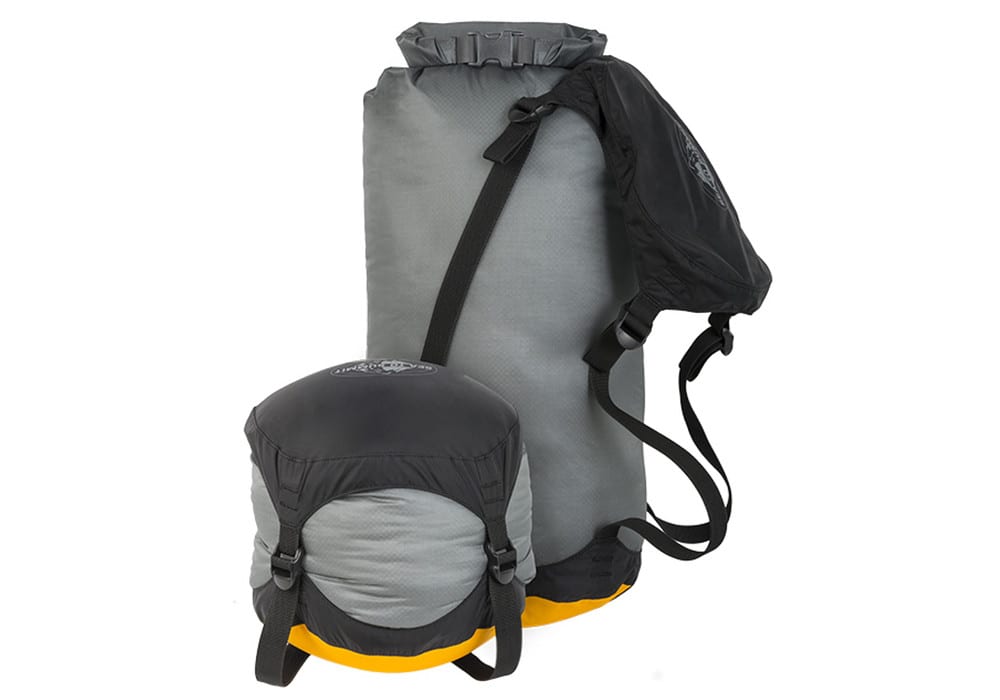 Garmin InReach Mini (my review). As pretty much all my hikes are solo hikes nowadays and I want to make sure I'm safe when something happens, I bought a personal locator beacon (PLB) a while ago to alert authorities when something bad would happen. I still carry my PLB, but the only thing I hated was I couldn't communicate with it. That is why I bought a Garmin InReach Mini this year, which not only allows me to send a SOS signal, but also to send simple messages to friends and family even when I do not have any cellphone reception.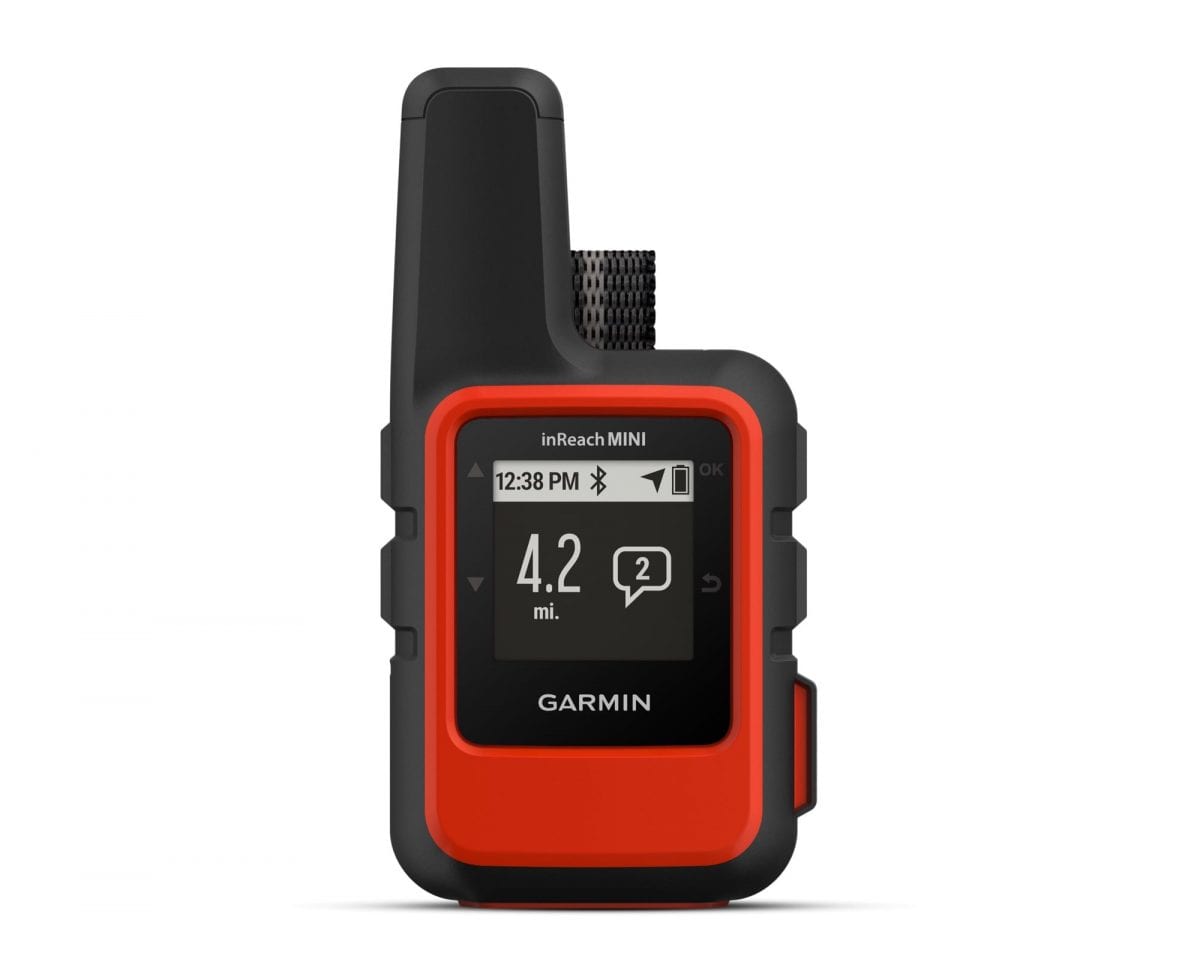 Black Diamond Alpine Carbon Cork trekking poles. For many years, I thought trekking poles were for older men and women doing Nordic Walking (how was I wrong). But during my solo hike of the Kumano Kodo in 2016, when a host of a local ryokan handed me a bamboo hiking pole and assured me it would make hiking easier (and I indeed experienced that), I truly started to appreciate hiking with trekking poles. After hiking the Amalfi coast (when my kid brother Sem first laughed at me but later made a make-shift trekking pole out of a branch) with its many climbs, I was sold. Since then, I have been testing different poles and pole-setups (I only took one pole when hiking the Laugavegur trail), before settling on the Black Diamond Alpine Carbon Cork.
Icebreaker Softshell Ice Jacket. I can not remember I ever owned a jacket I loved so much as the Icebreaker Softshell Ice. Warm, but not too warm, stops wind, water resistant and perfect for everything between early spring and early-mid autumn. I was so happy with my first buy (and got so many compliments from random people that it looked good on me) that I actually own 5 (!) now (3 blue ones, 2 grey/green ones) – guess, that's what guys do when they finally found the perfect jacket.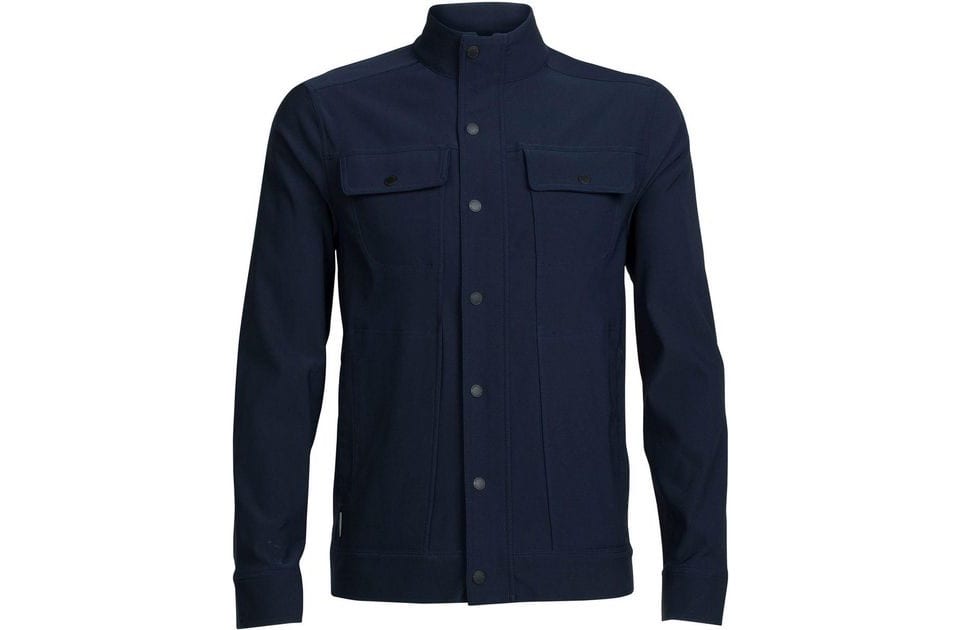 Sleeping pad Thermarest Xtherm. After a long hike, I usually feel I could sleep anywhere, but that is the moment I appreciate a good sleeping pad even more. The Xtherm is not only super comfortable but also really light, sturdy and has great isolation – something, I only realized after most of the people on the Laugavegur trail were complaining about the cold during the nights, something I had not experienced (because of the great isolating qualities of the Thermarest Xtherm).
I switched backpacks in 2018, to the

Gregory

Baltoro 65 (M). Again, not the newest model, but proven super reliable and durable. What I love most is the hidden extra pocket for a bottle on your side, the zipper that fully opens the main compartment of the backpack and the many loops that make it super easy to connect gear to it.
The MSR Pocket Rocket has a name that usually sparks some giggles, but it is above all a super simple and efficient way to create a cooking installation (in combination with a gas canister). It boils water super fast and folds in a super small (pocket) size thingy you can easily stow away.
The Garmin 64s looks like a brick, feels like a brick and almost sounds like a brick if you drop it, but it is probably the most reliable GPS map available on the market. Whatever the weather or circumstances, the Garmin 64s will lead you the right way. In contrast to newer models that try (and often fail) to add more advanced touchscreen functionality, the 64s sometimes feels like a step back in time with its button controlled interface. But hey, if it's super reliable, why nag about it.
What are your 2019 favorites?