I tend to prepare very well for my hikes, I even have a special blog category for it. It might seem to be at odds with the omakase-thinking behind this blog, but I have learned over the years that being well prepared for a hike actually helps to travel with an open mind and fully live in the moment when you're actually on the trail. The Kilimanjaro summit was no exception. Maybe more than with other hikes (Jordan Trail, Kumano Kodo, Laugavegur or others), I felt that especially past hiking experience truly made my hike easier and more enjoyable. So, these are the learnings from my Kilimanjaro Lemosho hike. Obviously, the learnings apply to most other routes as well.
Experience is not needed, but boy, does it help – learnings from my Kilimanjaro Lemosho hike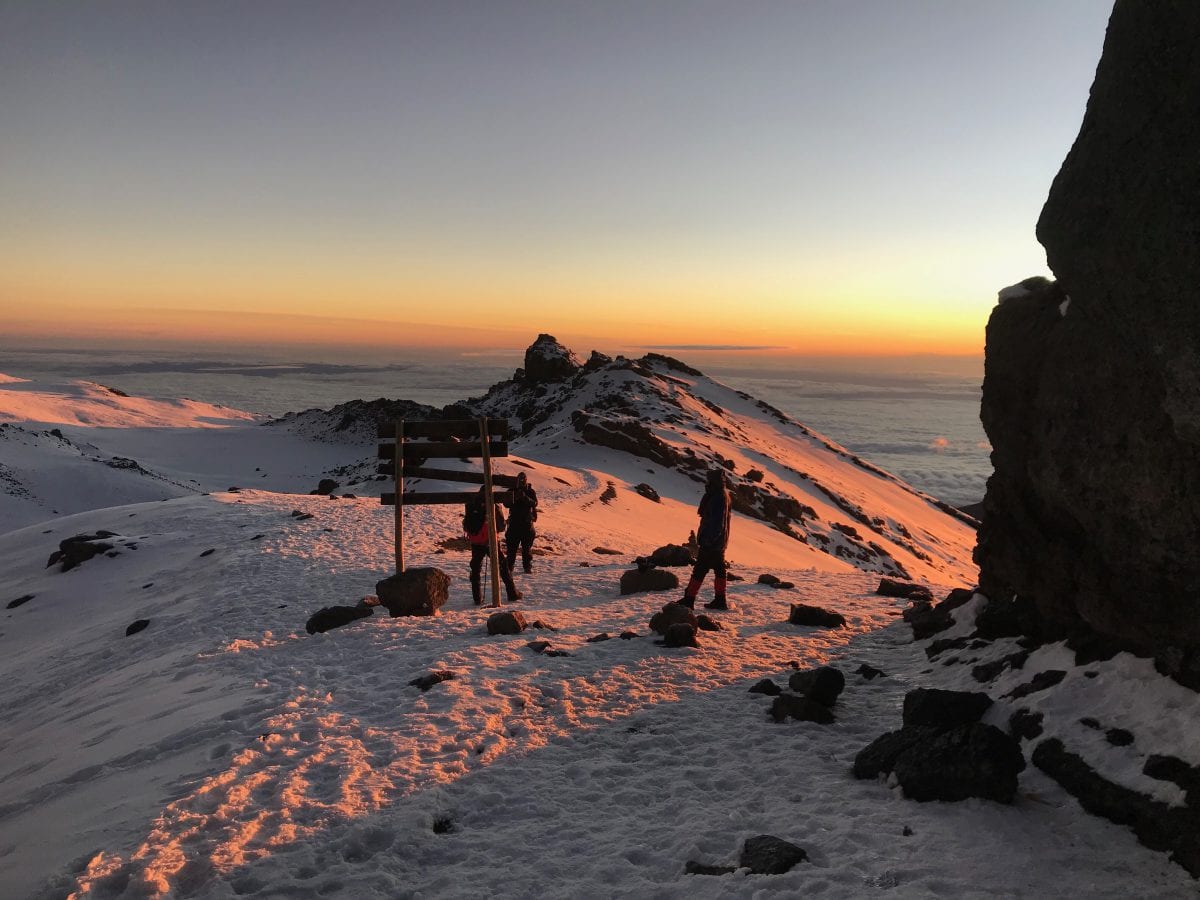 As often stated, the Kilimanjaro is not a climb, it is a hike. Although -like many others- I had my weak moments on summit night, overall the hike was rather easy. My experience with other hikes made it a relative walk in the park. I had learned during the Laugavegur and Fimmvordurals trails in Iceland how to deal with cold circumstances. The Jordan Trail had mentally prepared me to embrace the stink of not washing for a week. Even some parts of the mountain resembled earlier hikes – the rocky high altitude areas resembled Jordan, the arctic landscape Iceland and the moorlands looked much like Greenland, parts of the rainforest snapped me back instantly to parts of the Kumano Kodo in Japan.
All the previous trails had helped me to mentally prepare for the tough moments. There is the lasyt 30 minutes before getting to Stella Point near Uhuru Peak, the toughest part of the trail. My guide had told me about it beforehand. So being aware of it and just mentally switch towards 'ok, this is going to hurt for the next 30 minutes, so easy – step by step' helped massively to overcome the tougher moments. Being ready for these tougher moments, will definately make your hike easier.
I want to stress that for an experienced hiker, the Kilimanjaro and certainly the Lemosho trail are relative easy walks to the summit. However, being less experienced and trained, will still make this a tough hike. Also, it still is a mountain, it still is nature, the weather is always unpredictable. So please, never ever underestimate the trail.
Rain season – learnings from my Kilimanjaro Lemosho hike
In line with my previous point, it was quite interesting to see how not prepared my support team was for rain season. My tent was often not pitched correctly, leading to water running under my tent and/or the inner and outer tent touching leading to leaks. Not all their bags were water-proof, leading to some of their own gear being soaked. And they looked at me as if I were a complete fool when I suggested crossing the river barefeet (although that is quite common specially in Iceland and Greenland). So some experience in this area definately helps 🙂
Altitude sickness is a lottery – learnings from my Kilimanjaro Lemosho hike
Also, I was rather lucky when it came to altitude sickness. Only on the fourth day and only in the afternoon after hiking to Lava tower and descent to Barranco camp, I felt sick. I sort of felt like I had a really big hangover and I was rather worried about hiking the next day. However, after having dinner and taking one of my altitude sickness pills (I used Diamox) I felt like reborn and didn't have any issues. Apart from that -obviously- the summit hike is tough and I felt weaker than normal because of the high altitude, but I was lucky enough to be spared from big issues.
I heard that altitude sickness is pretty much a lottery – some people have less problems than others. However, it is said that over 77% of climbers suffer some sort of altitude sickness. As someone from the low countries I did not expect to be except from some altitude sickness. On top of that, it is been said that not only do people experience altitude differently, at different times your body acts differently. So the fact that I suffered not too much this time does not guarantee me in any way that I won't suffer next time.
Any case, be smart and have and use your pills for altitude sickness.
It only starts after the summit – learnings from my Kilimanjaro Lemosho hike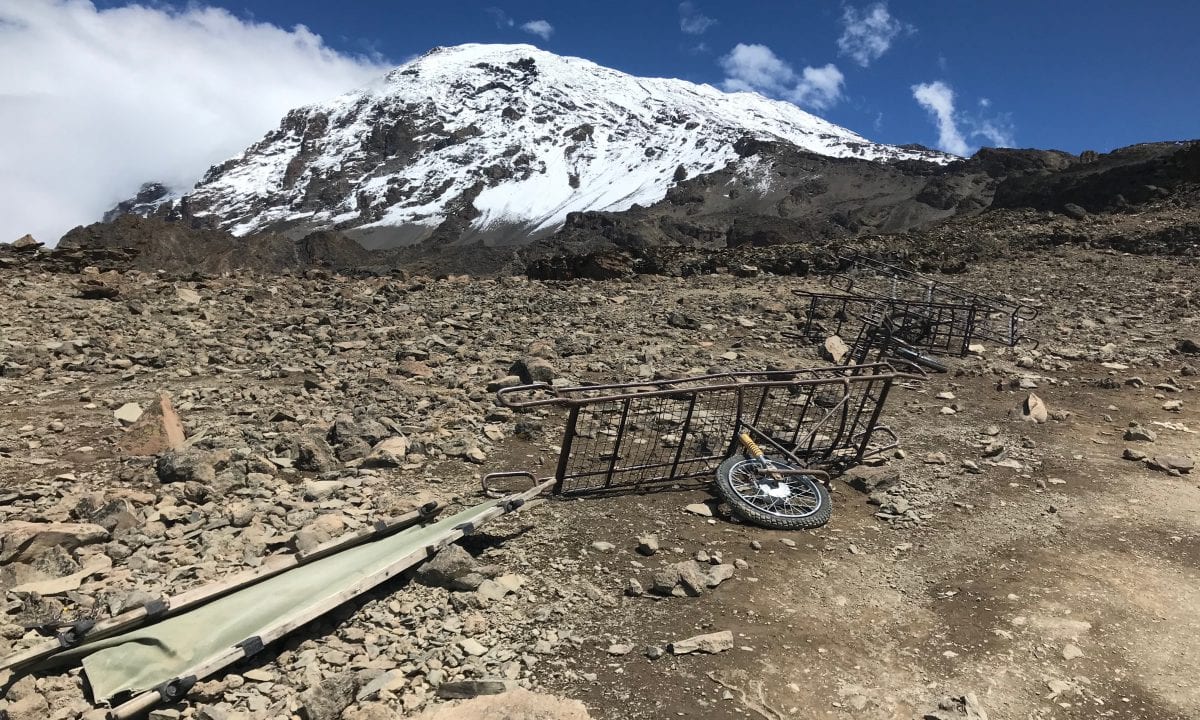 In every part of my preparation, I was mostly focussed on reaching the summit. Especially in the last weeks before the hike, I was constantly overthinking and tweaking my gear and packing list, mainly with summit night in the back of my mind. However, after summitting, I started to realise that the challenge wasn't so much in the summit, but in the descent. The summit in itself is not easy but not super tough either. The descent however puts a lot of strain on your upper legs and knees, requires you to focus on the trail and sometimes just is rather tricky when you're not used to it. By moments I really had to use my full experience and skills to stay on track. Especially when you decide to descent not to Mweka Camp, but to Mweka Gate (an extra 10 kilometers of descent), be sure to be well rested and fit. I underestimated this a bit.
I got an extra wake up call the day after my hike. When we arrived back in basecamp after our summit, I had heard a rescue helicopter flying over, but had not registered this as something special (I guess I was just tired). Apparently, after reaching Uhuru Peak (the Kilimanjaro highest point) and descending past Stella Point, a fellow climber had become confused and disoriented, had stumbled, fallen and hit a rock with his head. The rescue helicopter that came in turned out to be too late. A stark reminder that summiting it one, descending safely is at least as important.
Everything is foreplay before summit night – learnings from my Kilimanjaro Lemosho hike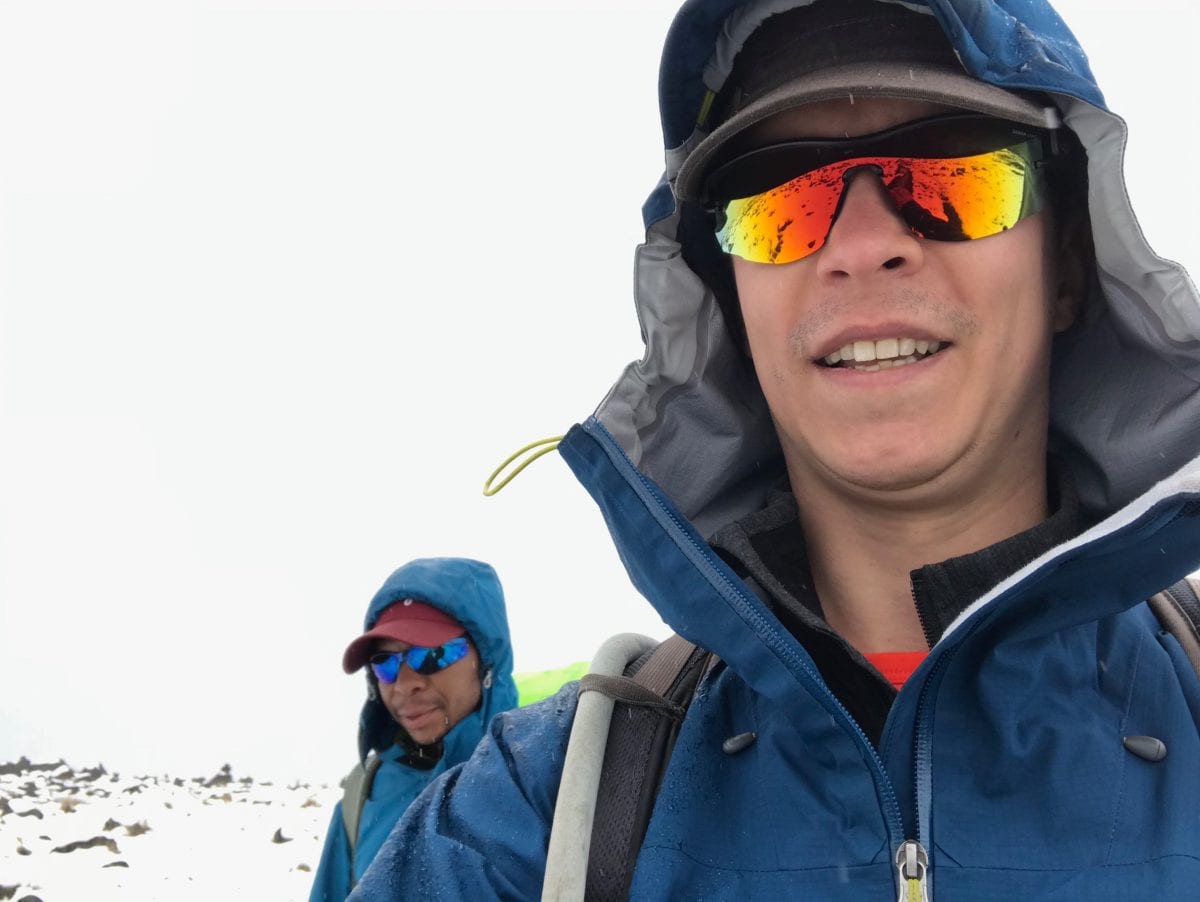 Depending on the route you'll take and what your hiking plan is, you'll have approximately between 4 and 10 days of hiking 'foreplay' before summit night. Summit night/day is easily the toughest day of your hike. The summit push in itself, but also the descent after, whether you'll be descending to Mweka Camp or Mweka Gate.
I was not really aware of that at first, but that leaves you with some very clear jobs-to-be-done:
Not lose too much energy. There are many ways to lose energy in the first days. Not eating well. Not sleeping well. Getting ill. Pushing yourself too much. It is one of the reasons to go slowly (pole pole – more on that later) in the first days. The less energy you lose, the more likely you are to suffer only limited effects of the altitude and the better rested you are for the summit day.
Adapt to the altitude. This is probably most important. You will suffer from some altitude effects. Whether it is limited (some head ache) or really bad. There are some tricks to adapt to the altitude. Don't waste energy. Go slow. Climb high, sleep low works – which means you'll probably will hike up to a high point (e.g. Lava Tower at 4600 meters) and descent again to sleep in a lower camp. This and this over a longer period of time will allow your body to adapt to the higher altitude. So everything that can help you do so, will be super beneficial in the end.
Build pace with the guide(s). I found it very very usefull to be able to shout "Nico, can we please go half a step slower/faster" while summiting Kilimanjaro. And have Nico actually understand what I meant. Over the 5 earlier days and especially the last day from Barranco camp all the way to Barafu / basecamp we both used the time to get used to each others pace. Being quickly able to change pace together, for example, when we would be going slow but would not be able to get into my own right walking rhytm, made all the difference. On several days, we also pushed for speed together, for example on the longer flat stretches between Barranco and Barafu and on the final day when descending to Mweka Gate. Just knowing each others strength and preferred pace helped a lot in this.
Build trust with the guide(s). In addition to the previous point – knowing your guide and what to expect as well as your guide knowing your experience and skill level helps. I tended to build a bond by joking a lot, learning some Swahili words and by being open and transparent in my experience and how I felt. This – over the days – would help build trust which again helps getting to the summit more safely.
Bragging rights – learnings from my Kilimanjaro Lemosho hike
I was a bit overwhelmed with the positive reactions from other people on me reaching the Kilimanjaro summit. Way more than previous hikes or marathons, people would be applauding me. It felt a bit strange as reaching the summit from Mount Kilimanjaro was not even near the toughest thing I ever did. It almost at times felt I was taking credits for things I did not do.
On the other side, the fact that Kilimanjaro attracts a lot of less experiences hikers who share their summit photos all over the internet as virtual trophies only reinforces this.
Sunscreen – learnings from my Kilimanjaro Lemosho hike
Even with applying sunscreen 4 times on summit day and being protected from the sun with hats, buffs and other clothing, I got quite a nasty sunburn in my face. The high altitude with often no clouds and the reflection of the sun in the snow make that you pretty much get fried where you walk. And when I was hiking it was only rain season – imagine how this is during summer season.
Pacing – learnings from my Kilimanjaro Lemosho hike
Pacing is quite the thing. Every single guide will urge you to go pole pole, very slowly (also see other Swahili words). It will help you adapt to the altitude and will ensure you do not waste too much energy. Finding a balance between walking pole pole for parts of the trail but finding your own pace on others proved to be a bit of a challenge. I was a bit hesitant to rely on my normal pace and/or normal feel for pace as I wasn't really sure if, when and how altitude sickness would kick in.
So go pole pole, but be sure to explore your normal pace as well.
Packing list – learnings from my Kilimanjaro Lemosho hike
There were several things I was extra happy with bringing on my trek:
Good battery pack to charge your phone and headlight.
Headlight. On summit night but also in the evenings in your tent it does pay off to have a good headlight.
Sunglasses. Essential
Nuts. Since my experience bumping into two Ukranians on the Fimmvordurals trail who were kind enough to share their trail nuts with me, this is one of my treats on the trail.
Wet wipes. Lifesaver in the dirty toilets.
Soap. I was sooooo happy I did bring some soap to wash me in the evenings and wash my hands at the end of the day.
Raincoat. As I was hiking in rain season, I was really happy bringing my heavy duty raincoat. But I must say, especially after being soaked for 4 days straight, it started leaking a bit.
In hindsight I should have brought a little bit of cash money to be able to buy a Coke at the end of the trail when arriving at Mweka gate.
So, what are your learnings from your Kilimanjaro Lemosho hike?