I'm not a materialistic guy. Over the years I have evolved from buying cheap gear many times to buying sturdy, qualitative gear once and taking good care of it – much of the gear I'm using, I have been using for several years already. 2018 was a year of tweaking of my favorite pieces of gear, whether it was my favorite pieces of hiking gear or the gear I use for my many business trips, my favorite pieces of gear for business travel.
So here are my favorite pieces of gear for business travel in 2019 (in no particular order):
Bose QC35 II headphones.
I have been a heavy Bose user for years and literally wear them till they fall apart. Recently, I bought a set of QC35 II headphones, the wireless noise-canceling ones that have been a frequent traveler's favorite for years. Although I still feel 350 euros for some headphones is a pretty steep price, as I wear them most of the day, it is totally worth it. The seamless connection with both my phone and laptop as well as the fact that I can now charge my phone while listening music (normally, I would have to use the lightning in/output on my iPhone to connect my wired headphones) makes it all worth it. So it quickly became one of my favorite pieces of gear for business travel.
Sea to Summit See Pouch Toiletry Bag.
I normally use different IKEA colored toilet bags for super-efficient packing, but recently added a Sea to Summit See Pouch for my normal toiletries. Too many times, I got scolded at the airport (my full rant is here) for not presenting my toiletries in a see-through bag. So when I bumped into the Sea to Summit one, I was sold. It is big enough to hold all my toiletries for a week, it is made of full, water-resistant and durable Ultra-Sil fabric which makes it super light (and water-resistant).
Read more on IKEA as my favorite travel brand.
Sea to Summit e-vent compression bags.
To compress my laundry and/or other clothing that are ok to suffer from some wrinkling, I use Sea to Summit's e-vent compression bags. Super convenient space-saver.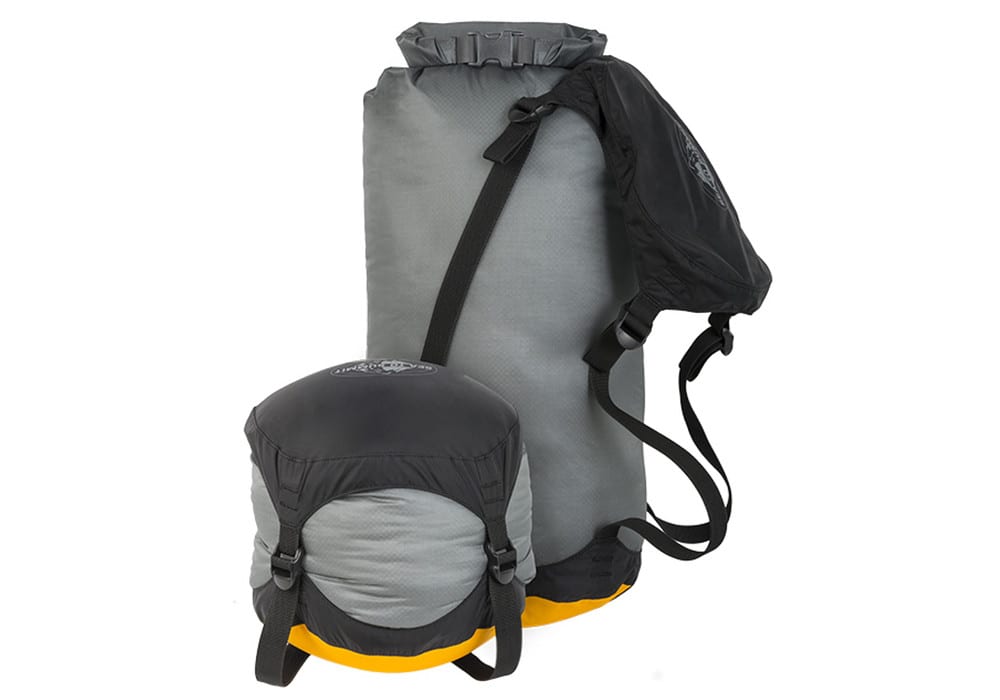 Although the casing could be a bit sturdier and more travel-friendly and that a charging cable would ideally be embedded in the casing, I just love the Oral B Genius for travel. It is light, packs easily in the casing.
Rimowa Original Cabin.
I had been eying a Rimowa suitcase for more than a year. As I use my suitcase every week and some weeks even every day, hand luggage convenience is rather important to me. Over the years, I started to appreciate four-wheel hand luggage suitcases (well, apart from in cities like London, Prague and Gent with lots of cobble stones). And well, the Ferrari amongst the suitcases in Rimowa. So I was super happy when I eventually got myself one.
What are your favorites?