One of my single most favorite pieces of gear for both business travel and on the trail are compression bags. Compression bags do pretty much what they say they'll do: they're bags that compress stuff. They help squeeze air and redundant space out of … well, stuff. It could be either clothing, your tent or even garbage. Since being introduced to these bags by my friend Tim (one of srprs.me founders), I have been a huge fan and the compression bags quickly made into pretty much every aspect of my travel plans – both business travel and my life on the trail.
Compression bags for business travel
For business travel, I use compression bags to store and compress my dirty laundry. Before, I had used regular laundry bags or just plastic bags (shame on me) to take my dirty laundry back home, but it would often happen that I would have to cram everything in my bag and then again in my suitcase, scathering all my dirty laundry throughout my suitcase again. Recently, I have been using a Sea to Summit eVent XS compression bag (6 liter). The XS is usually big enough for me to fit 5 days of dirty laundry (Sunday through Friday) including my running gear (2 sets) and it will lay sideways in my hand luggage suitcase without any problem. That usually means that I have more spare room after my trip than before my trip 🙂
Sometimes even, when I have to pack more efficiently (because I really want to make sure I can stick to only hand luggage), I will use compression bags to actually pack all my clothing more efficiently. All but my by button up shirts. I will roll my shirts and pants in small rolls and tuck in all the other clothing I will need for a week, and then compress it to usually 40-60% of its previous size.
Compression bags on the trail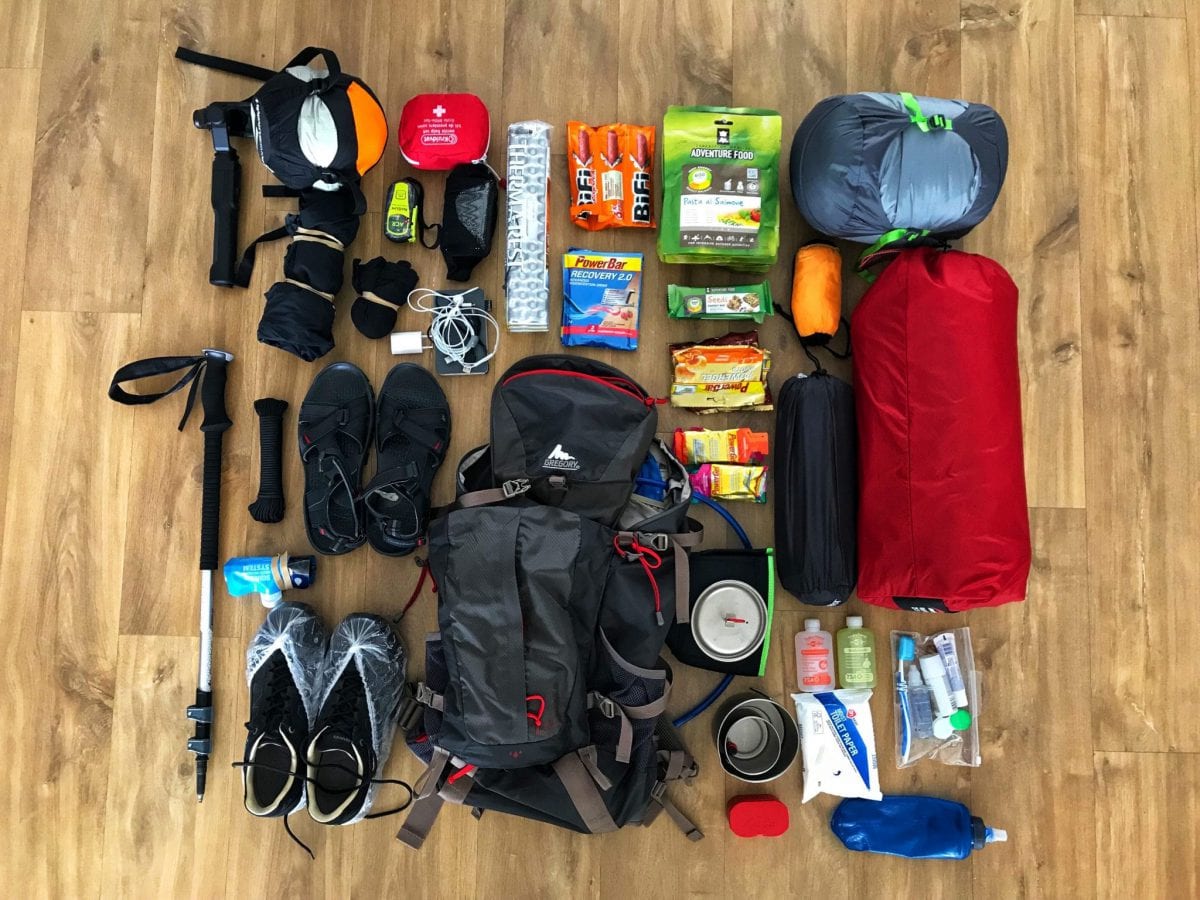 On the trail, I have multiple uses for them.
I compress my extra sets of clothing with a compression bag. The extra benefit of using the Sea to Summit eVent bags I am using is that they are waterproof, but do breathe. Pretty much the best of both worlds. So it is the perfect way to compress my spare socks, underwear, shirts and other clothing.
Compression bags as a trash bag. I made an enormous rookie mistake at my recent Laugavegur hike in Iceland. I had not realized that everything you bring on to the trail, you also have to take with you off the trail (which obviously makes total sense – more in my separate post on zero waste on the trail). So, confronted with that, I had to make a makeshift garbage bag out of an actual garbage bag that I had taken with me to keep my sleeping bag dry. Apparently, there was a hole in the garbage bag, so my garbage had leaked on to my sleeping bag – the worst of both worlds. So, since then, I have been using a Sea to Summit Trash Dry Sack. The trash dry sack lets you compress your garbage, has a special roll top that allows pretty much any trash bag liner (I just use plain garbage bags from my local grocery store) and has different loops which allows it to be hung from a tree or tied to the outside of your backpack.
Compressing my sleeping bag while keeping it dry is another use. Since the Laugavegur debacle, I now pack and compress my sleeping back in a M sized Sea to Summit eVent bag. I found it to compress better than the standard compression bag I got with my sleeping bag and on top of that it is water proof and keeps my sleeping bag dry even in the rain (or when I let my garbage drip all over my sleeping bag again).
Additionally -and similar to my business travel usage-, I use compression bags to save space when packing my gear. When transporting all my hiking gear, it sometimes helps to pack me more efficiently. Thus I will use a separate compression bag for my clothing for my first day of hiking and a separate one for other clothing I will use (e.g. if I will spend some days in the city).
Final words
As you probably have seen, I am a huge huge fan of the Sea to Summit bags and especially their eVent line of bags (as they are waterproof and breathing). They are sturdy and have never let me down till now. There are other suppliers (I have heard good stories about Osprey as well).