I walked down the stairs towards the breakfast at QO Amsterdam when it happened. My Samsonite handle broke. I literally had to collect my suitcase parts right in the middle of the lobby before heading into the breakfast area, apologizing to the breakfast staff. I had had it. I was switching to Rimowa. So this is Rimowa: why I paid 800 euros for a suitcase that is easily dented.
On choosing Rimowa
Over the last year during countless city trips all throughout Europe – from Prague to London, from Madrid to Stockholm and Reykjavik to Brussels, I would make a habit out of talking to Rimowa owners at the airport. In the plane before take-off, when waiting at the gate, even at security.
I was hesitant at first, I would travelers, especially the frequent travelers that usually carry Rimowa suitcases to be hesitant, reluctant, suspicious even. But every single time -to my own surprise- Rimowa owners where happy to share their experience with the brand. If that wasn't promotion enough, each and every one of them was positive to even enthusiast about their Rimowa. Some would even share stories about their suitcase and point to specific dents (true story).
So for a while now I had set my mind on buying a Rimowa suitcase. But a 800 euro suitcase (I obviously wanted one of the iconic 'silver' ones), is quite the steep price for merely a box that covers your other gear. So, here's how I finally decided on Rimowa.
Why I finally decided on Rimowa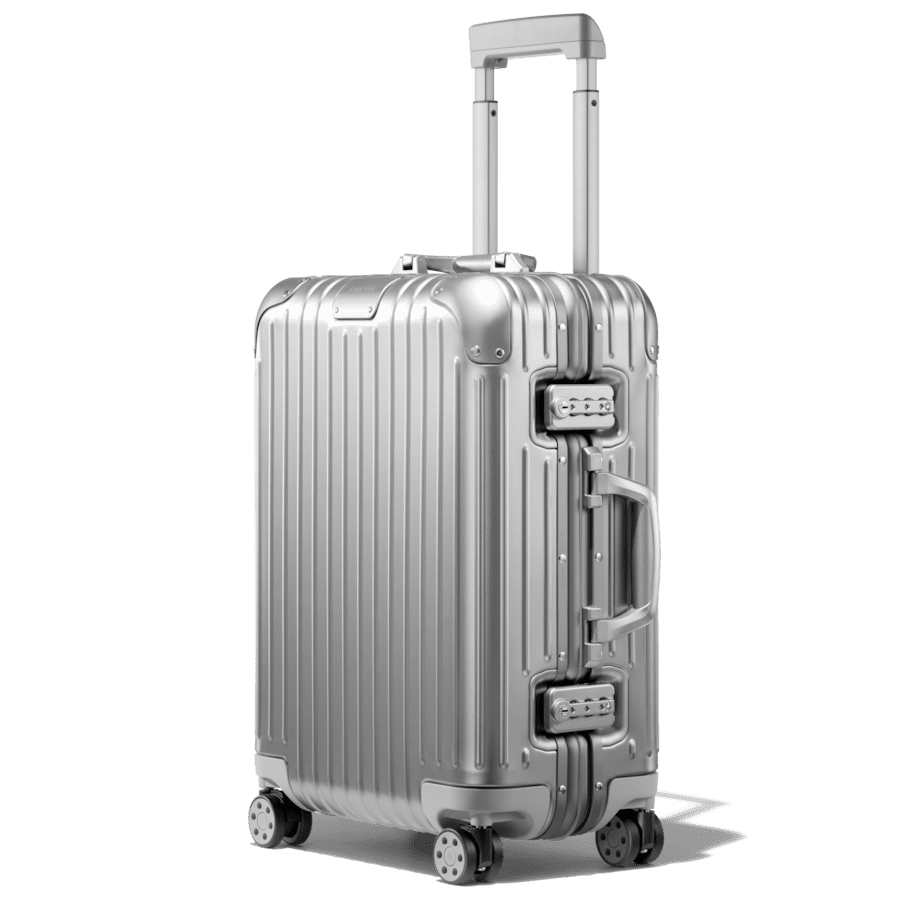 There are several reasons why I decided to spend 800 euros on a suitcase. And they had to be good ones, as 800 euros is just an insane amount of money to spend on any piece of gear, let alone the casing that just holds the gear:
Frequency of usage. Maybe apart from my iPhone and laptop, my suitcase is one of the items I use the most during the week. While I'm writing this post, I am preparing for a week that brings me from BRU–AMS–MAD–FRA-MAD-FRA-AMS-ZRH–ATH.
Green living. I have decided to invest more in gear that is durable than buying cheaper less durable gear and replace it every single time. My list of favorite gear and business gear is a representation of that.
Warranty. 5 years warranty. Over the past years I had close to 10 Samsonite suitcases. This alone would make me going 'break-even' on my Rimowa suitcase: it cost me about 800 euros over the last years to have my Samsonite suitcases. This -on a sidenote- also triggers me in the way that I just would love a suitcase subscription: just pay x amount of money every year and always have the right suitcase at hand. But that's for another post, another time.
Service. 100 service centers around the world (including in the city center of Antwerp and Amsterdam which is super convenient for me). There are even some 5-star hotels where Rimowa offers repairs before you depart.
Looks. I just think they look friggin' amazing, only improved over time. As Rimowa puts it "Every trip you take is uniquely recorded with the inevitable dents and scratches of time".
What I love about the Rimowa brand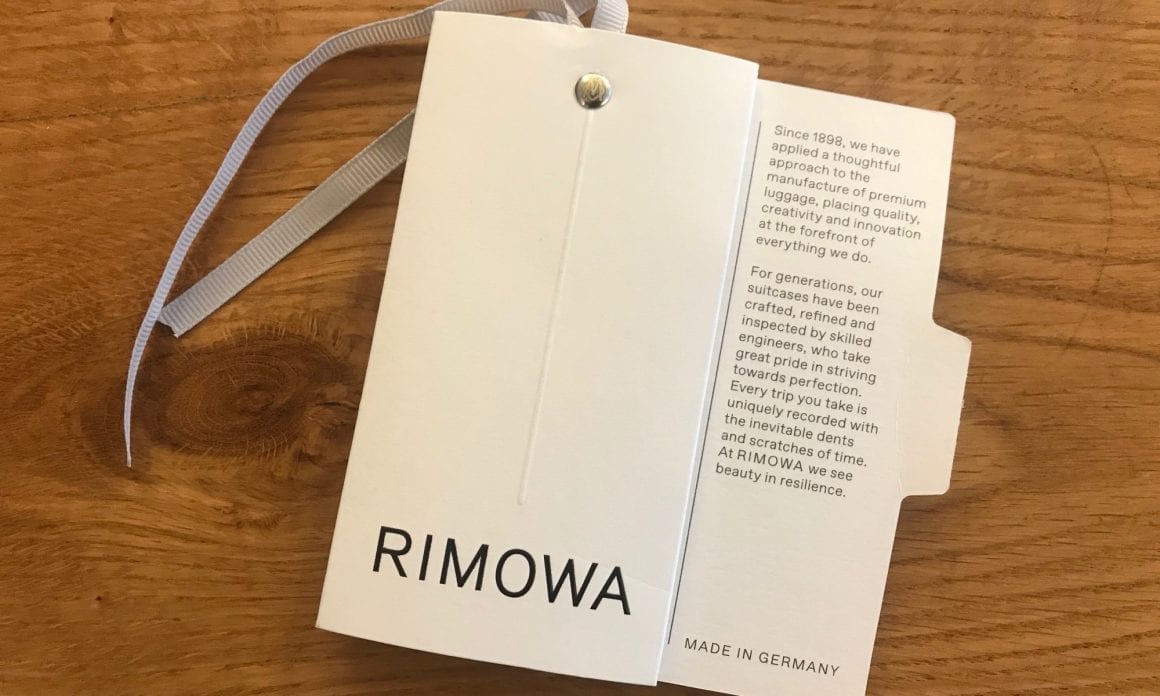 Recently, the brand has been acquired by LVMH and since then it certainly looks like they are investing heavily in the brand. A luxury pop-up store, a new logo and new brand materials. I tend to love more down-to-earth brands like Icebreaker and even IKEA.
But still, there are just so many things to love. The design, their remarkable service (as highlighted above) and the idea of turning the dents in their iconic suitcases into something good rather than bad, fully in line with omakase thinking: "Every trip you take is uniquely recorded with the inevitable dents and scratches of time".
Update: Service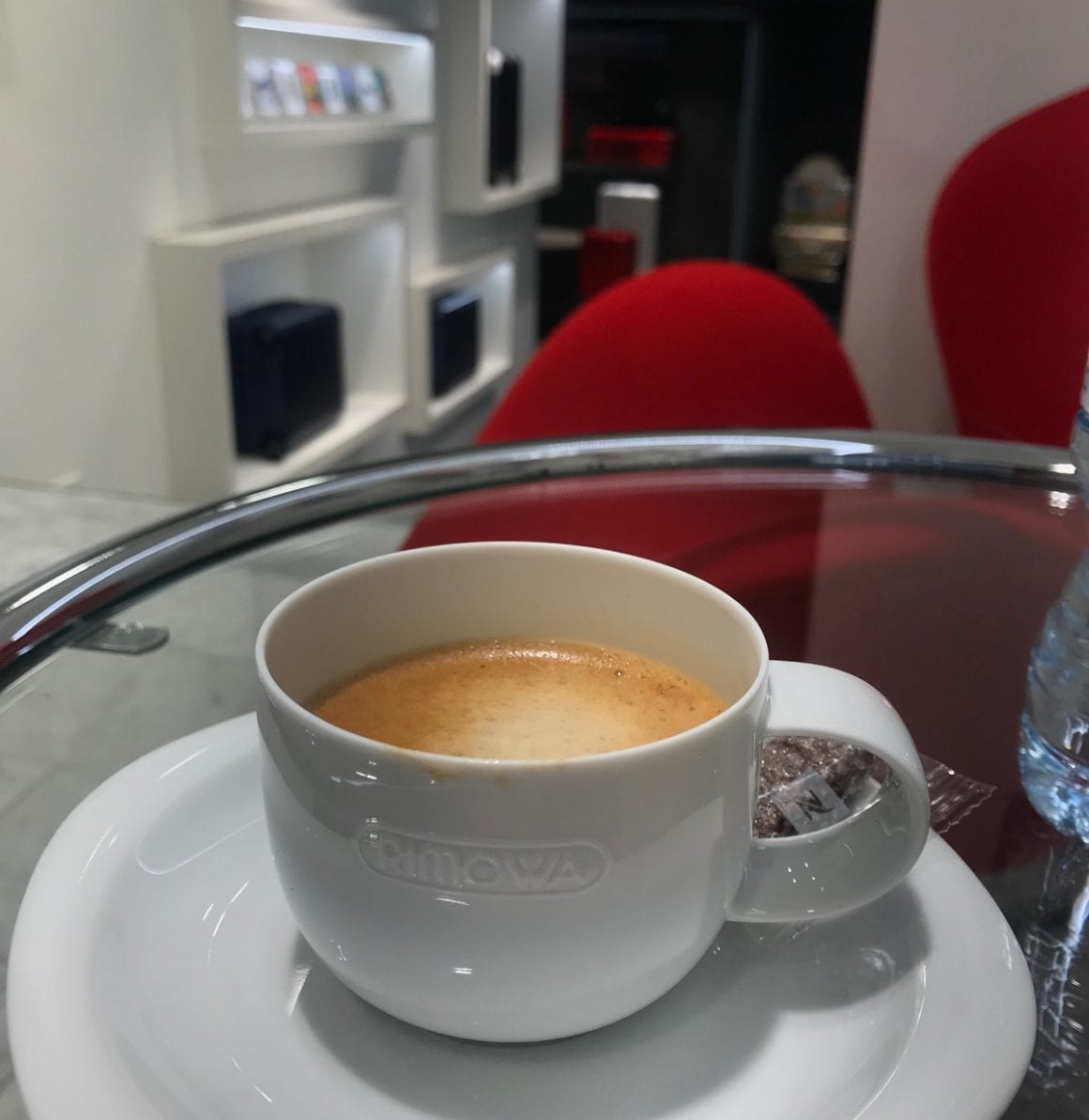 After a few months, I had a minor issue with my suitcase – part of the inner lining had let loose. Online service was fast, the instore service even faster. I instantly got a coffee, some water and within 10 minutes, my suitcase was fixed.
Exactly why I bought Rimowa over Samsonite.
In conclusion
I guess there are two good reasons to buy a 800 euro suitcase: you have waaaay to much money on your hands (not me) or you travel so much, that it makes 800 euros a solid investment in travel convenience.
But the combination of frequency of usage, my aim to buy more sustainable products, the warranty, service and looks made it worthwhile for me. I will keep you updated on my experiences with the product.