For more than a week, Beijing was my home a few years ago. So, these are the best tips for Beijing – according to me.
Why you'll love Beijing
Besides the usual suspects (Forbidden City, Tiananmen Square, the Olympic buildings), there is plenty to discover in Beijing – some great food, some amazing art spaces.
My best omakase experience in Beijing
Country Kitchen

Country Kitchen – Peking Duck at the table

Peking duck in Country Kitchen in Beijing

Surprise food in Beijing

Making friends
The Japanese habit of omakase (お任せ) when you're ordering at a restaurant pretty much means, "I'll leave it up to you", inviting the chef to be innovative and surprising in the selection of dishes. I try to do it in every city I visit, and apply the idea behind to everything between how I pick my runs, how I pick my food, how I plan activities with my kids, how I explore cities and how I travel in general. So, I tried this in Beijing as well.
Probably my best omakase experience was at a restaurant that was recommended by a former colleague. I ended up having a full-Chinese menu to choose from and non-English speaking staff – but amazing food.
My second best omakase experience was at Country Kitchen in Beijing where I had the waiter choose and got some truly amazing Peking Duck.
The best things to do in Beijing – according to me
798 space in Beijing

Qianmen Street in Beijing

Beijing 798 Space
Dashanzi Art District in Beijing is an amazingly creative and inspiring art space, reminiscent of Berlin, Amsterdam's Westergasfabriek. The 798 Art District, also known as Dashanzi, is a cluster of former military factories now housing hip creative spaces like 798 Photo Gallery and the Ullens Center for Contemporary Art, showing established and emerging Chinese artists. Outdoor sculpture installations sit alongside boutiques offering quirky fashion and artsy gifts.
Nanluoguxiang night market is super busy and touristic, but a remarkable experience.
Qianmen Street is located at the central axis of Beijing City, Qianmen Street is a famous pedestrian street for shopping and sightseeing, running from the Archery Tower of Qianmen in the north to the turning of Tiantan Park in the south. 
Day trip to the Chinese Wall.
Taikoo Li Sanlitun is a great shopping place.
The best hotels in Beijing – according to me
I loved the Penta Hotel in Beijing (there's a really good one in Prague as well).
The best restaurants in Beijing – according to me.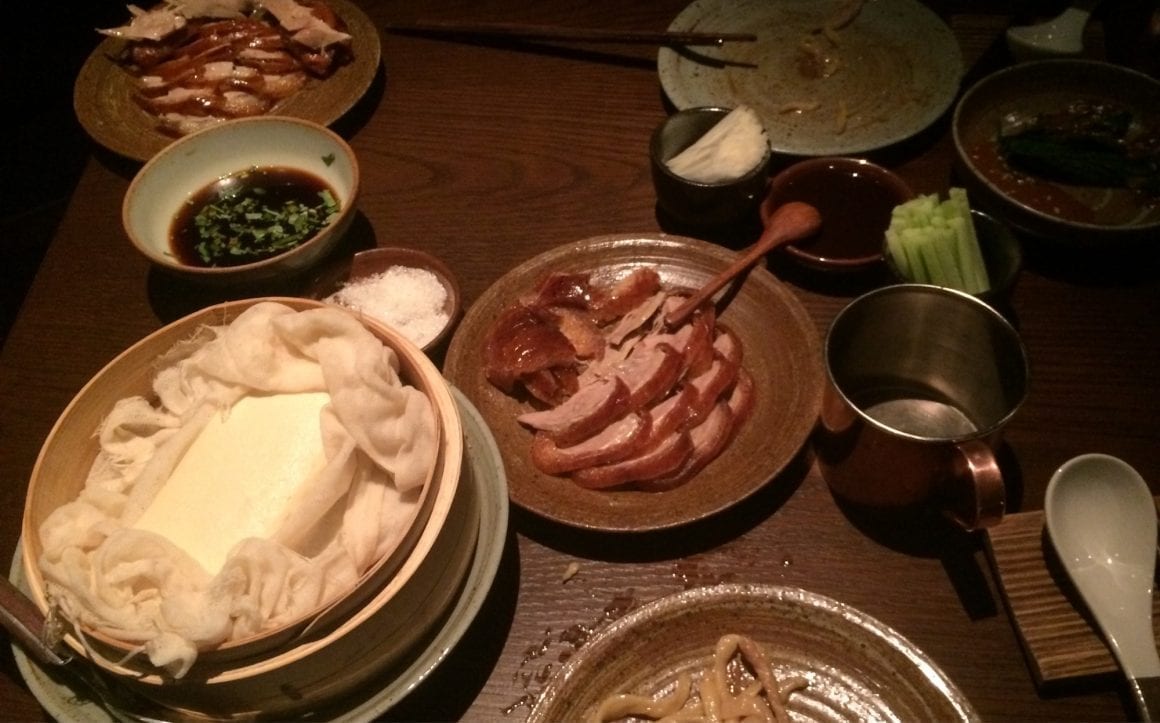 Sample the traditional specialties of Northern China at Country Kitchen. The Rosewood Beijing restaurant features a dynamic show kitchen and has some kick-ass Peking Duck.
Din Tai Fung (which I had discovered the previous year in Hong Kong) also has three restaurants in Beijing.
The best bars in Beijing – according to me.