As part of our Thailand honeymoon, my wife and I spent some days in Bangkok. In contrast to very Westernised Asian cities like Shanghai, Beijing and especially Hong Kong, I loved Bangkok's roughness. So here are the best tips for Bangkok – according to me.
Why you'll love Bangkok
Thai food is considered amongst the best of the world – full of taste and flavour. And apart from that, the city combines luxury bars and hotels with rough street culture and amazing old temples.
My best omakase experience in Bangkok
The Japanese habit of omakase (お任せ) when you're ordering at a restaurant pretty much means, "I'll leave it up to you", inviting the chef to be innovative and surprising in the selection of dishes. I try to do it in every city I visit, and apply the idea behind to everything between how I pick my runs, how I pick my food, how I plan activities with my kids, how I explore cities and how I travel in general. So, I tried this in Bangkok as well.
My best omakase experience in Bangkok was when we went on one of the different food markets in Bangkok and tasted the different foods we didn't know together with our guide. It was an amazing way to get to know the different smells, flavours and habits surrounding Thai food.
The best hotels in Bangkok – according to me.
We stayed at the Golden Tulip Sovereign in Bangkok which was fine, but feel free to consider .
The best restaurants in Bangkok – according to me.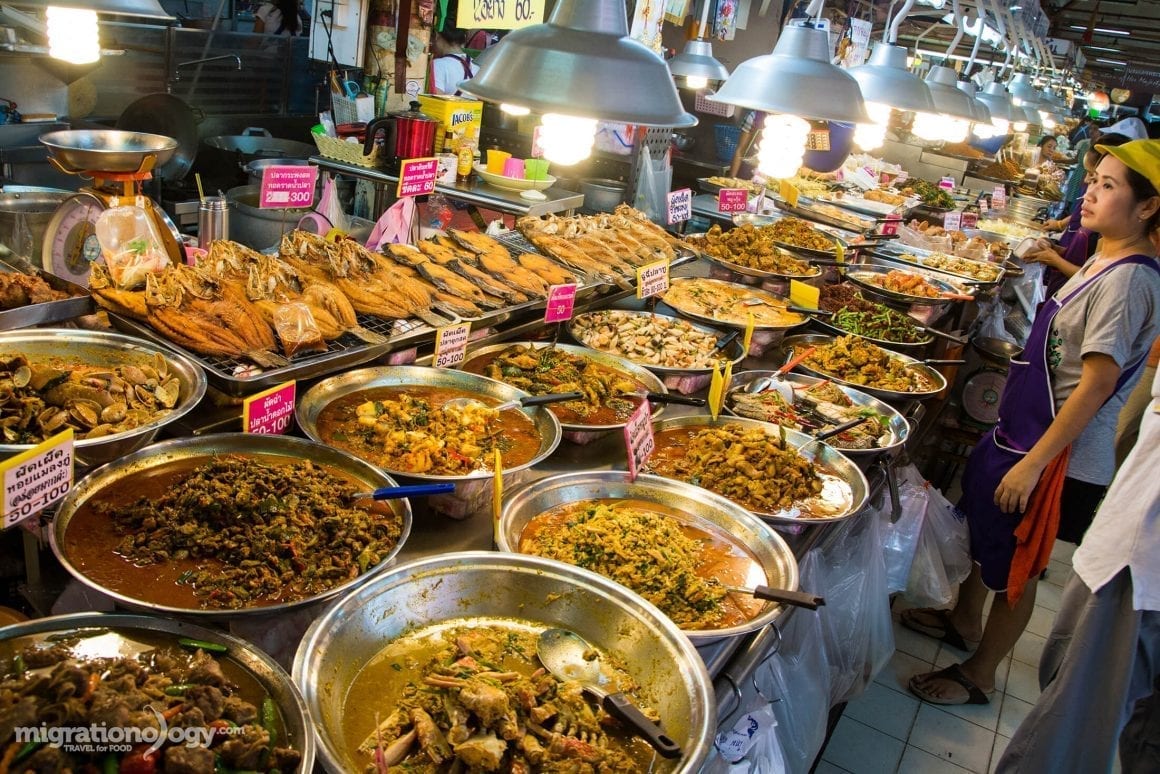 We loved the Or Tor Kor market. Or Tor Kor is Bangkok's highest-quality fruit and agricultural market, and taking in the toddler-sized mangoes and dozens of pots full of curries amounts to culinary trainspotting. The vast majority of vendors' goods are takeaway only, but a small food court and a few informal restaurants can also be found.
The best bars in Bangkok – according to me.
We loved to spend some time in the different bars in Asiatique: The Riverfront. It is a large open-air mall in Bangkok, Thailand. It occupies the former docks of the East Asiatic Company, and faces the Chao Phraya River and Charoen Krung Road.
Be sure to visit the Khaosan Road area, the famous backpacker street for a beer.
The best things to do in Bangkok – according to me.
Visit Royal Palace – Wat Phra Keaow
Boat tour on the old Bangkok canals – Klong tour
Visit Temple of Dawn
Visit Wat Po – oldest temple in Bangkok with 46 meters long, laying Buddha
Personally, I found a guided Chinatown tour one of my highlights.
So, what are the best Bangkok tips – according to you?