For business purposes, I once spent two weeks in Hong Kong. Although work was tough, I had quite some to spend exploring the city. It was a turning point in my traveling. Not only did I have some amazing omakase experiences (I ended up at a posh party in the hills and had a true omakase experience with Chinese hotpot), when hiking the amazing Lantau Island I realised I wasn't really into city trips, I liked hiking even more to both relax and explore a country. So here are the best tips for Hong Kong – according to me.
Why you'll love Hong Kong
Hong Kong is probably one of the most Westernised of Asian cities (of course of the English connection for many years). In many ways, it made me think of London. The city is huge, but with great connections to greener areas around the city, large Chinese cities and plenty of nearby countries (Thailand, Singapore, …).
The city itself has plenty to offer – some amazing food, great views, plenty of bar areas, shopping malls and events.
So, if you're considering visiting other Asian cities like Beijing, Shanghai, Tokyo, Osaka, Kyoto or Bangkok and you have the opportunity, do not hesitate to visit Hong Kong.
My best omakase experience in Hong Kong
The Japanese habit of omakase (お任せ) when you're ordering at a restaurant pretty much means, "I'll leave it up to you", inviting the chef to be innovative and surprising in the selection of dishes. I try to do it in every city I visit, and apply the idea behind to everything between how I pick my runs, how I pick my food, how I plan activities with my kids, how I explore cities and how I travel in general. So, I tried this in Hong Kong as well.
I let a colleague surprise me and we ended up in a traditional hotpot restaurant on the 7th floor of a non-distinct building (I would never ever be able to find it back again). It was great. Chicken in the pot (including chicken feet), broth added and then cook different vegetables and other food in the hotpots. Tastes amazing.
The best restaurants in Hong Kong – according to me
If you thought you like dumplings, or under the impression that you ever had good dumplings before, you're wrong. After eating dumplings at Din Tai Fung, you'll never eat dumplings the same way again.
Apart from that, try some local delicacies like Chinese hotpot and chicken feet.
The best things to do in Hong Kong – according to me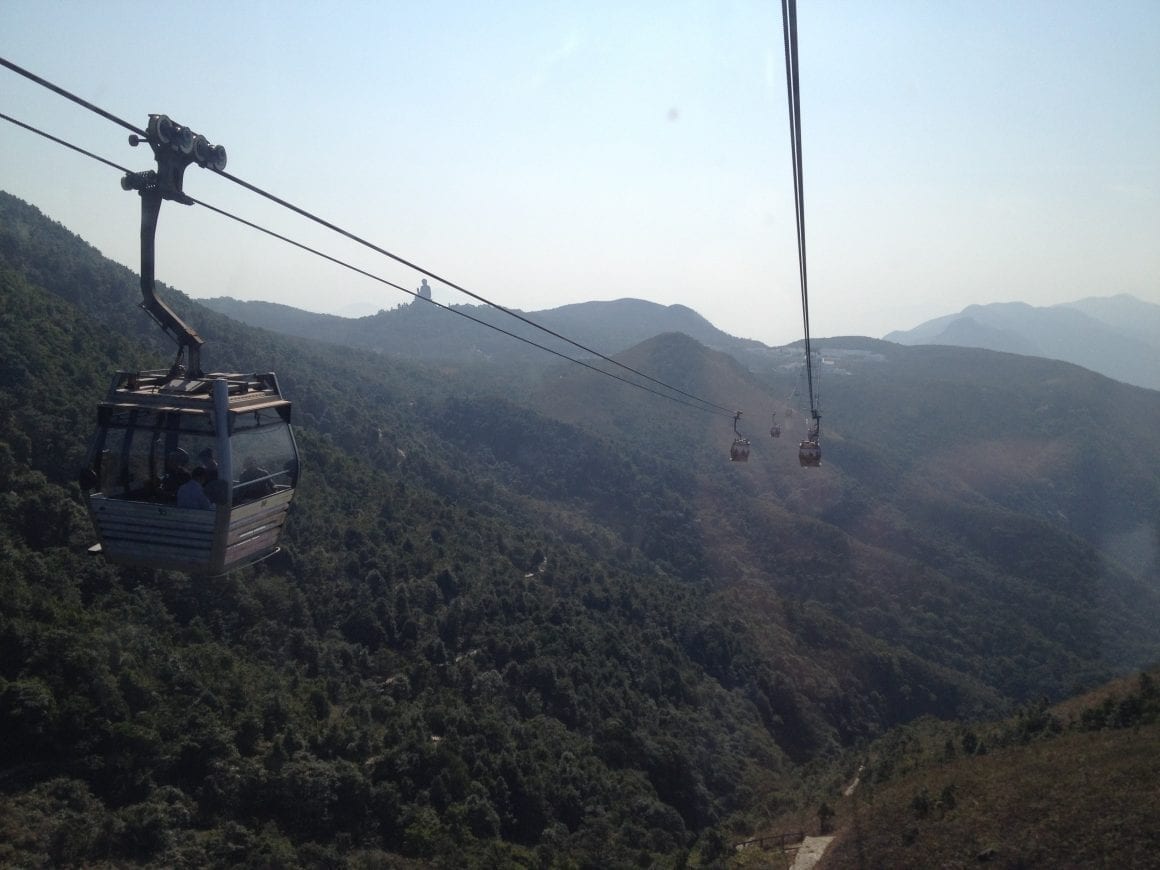 Happy Valley Racecourse in the middle of the city has some regular races throughout the season – something I can really recommend visiting – not only to see the many gamblers but also the side shows (famous local artists performing, …).
Lantau Island, the largest of Hong Kong's islands, lies at the mouth of the Pearl River and next to the Hong Kong airport (you can spot them from the gondolas). Its mountainous interior includes 934m-high Lantau Peak, known for its sunrises, and the area can be traversed by hikers on the 70km Lantau Trail from Mui Wo (Silver Mine Bay). The stunning Po Lin Monastery is the site of the bronze Tian Tan Buddha, a 34m-tall statue on a hilltop reached by a long stairway. Tai o fishing village is not too far as well.
There is a really nice hike in Sai Kung East Country Park (where there's also a 100k ultra race by the way for the truly hardcore runners).
Take the ferry at least once between the two parts of the city.
Watch the night skyline from Victoria Harbour.
Victoria Peak is a hill on the western half of Hong Kong Island. It is also known as Mount Austin, and locally as The Peak. With an elevation of 552 m, it is the highest hill on Hong Kong island.
The best coffee in Hong Kong – according to me.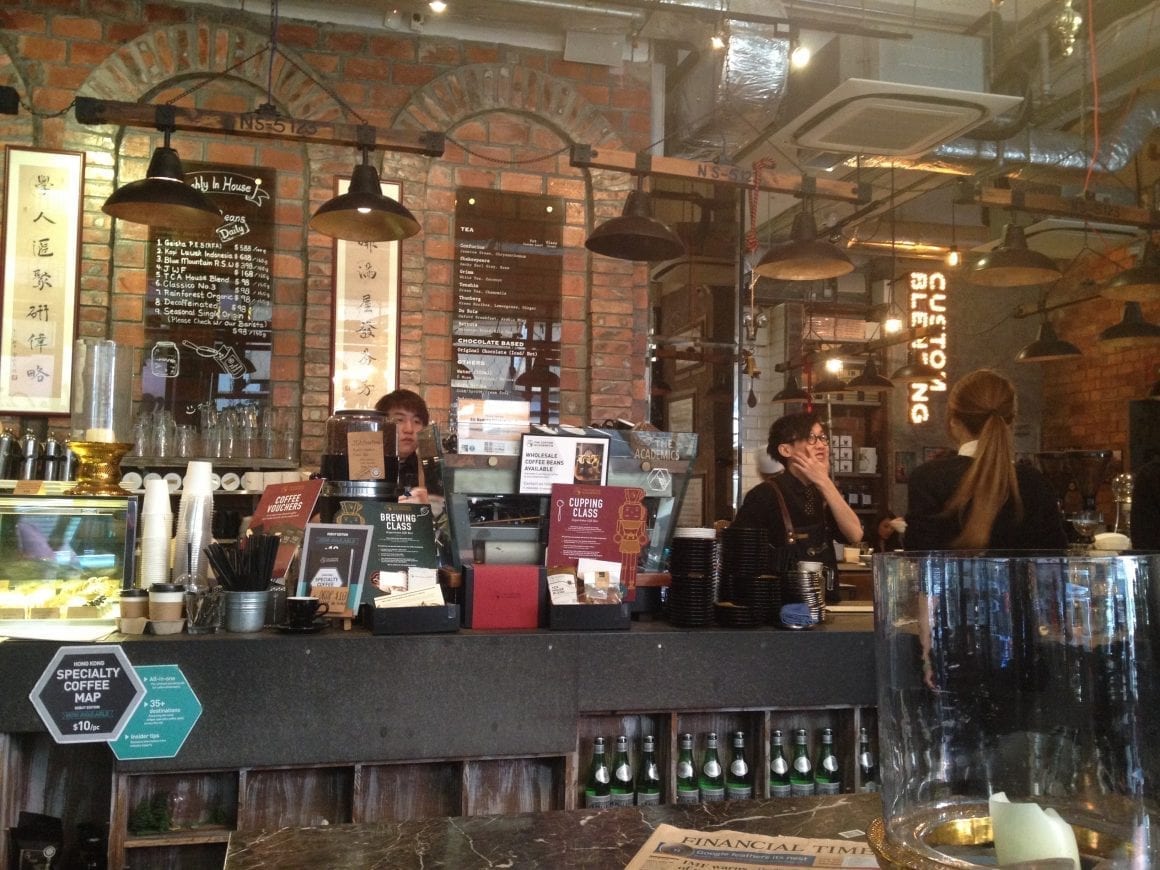 Coffee Academics is certainly not the cheapest place for coffee (coffee in general is just expensive), but is one of the best coffee places in Hong Kong.
The best bars in Hong Kong – according to me.
The area around Lan Kwai Fong street has plenty of bars.