Whenever I arrive in a new city, I can not wait to go for a quick run. It is a great way to explore the city while 'pressing pause' in a usually hectic day (also, see my separate post on that). However, it is not always easy to find running routes in a city you're not familiar with – so here are my tips to find running routes when traveling.
Don't ask the front desk employee
In my experience, front desk employees at hotels usually are really bad in advising you where to go running. They would point me to a random nearby park (had that in Athens, Cyprus), another side of the city (Tokyo) or just shrug and say they don't know (countless places). The Crown Plaza chain hotels usually have a running desk where you can find some nearby routes (their so-called 'run stations'), but they -until now- have failed to really impress me.
On the other hand, I once had an amazing experience at the Grand Hotel River Park in Bratislava who actually had a dedicated leaflet with different running routes throughout the city, all mapped out in detail, but this the exception that proves the rules I guess.
So, here are three sources I usually *do* use to find my way around a city running.
1) Google it – find running routes
To get a rough idea what areas to look for I usually quickly check Google for blog posts on running areas. On my recent trip to Reykjavik (Iceland) I found the Elliðaárdalur valley just outside the city center that way, a beautiful green area in the city. I often use these Google results as a starting point to refine my search.
2) Ask a local – find running routes
Pretty much the same goes for locals. Random locals and/or your local friends might not be runners themselves, but they will usually know where most people go out for a run. In Amsterdam that will be around the Amstel river, the Vondelpark and the Westerpark (although I personally prefer the region near the Bijlmer Arena strain station), in Prague around the Vltava river, etc.
3) Strava app: Strava segments and Strava Route
But my favorite tool is the Strava app. Strava is a popular app/platforms amongst runners and cyclists mainly to track their performance and progress. It has a the 'segment explorer' function (click the three dots with 'more' in the right corner and then choose the top option 'segment explorer'). Strava Segments are Strava-member-created and edited portions of road or trail where athletes can compete for time and are a rough indication of areas where a lot of people go for a run. E.g. it will help me browse for the best ways to cross a high-way, to find the woods/park people run the most (see examples below).
Combined with the info from Google and/or locals I will have a pretty good idea what area to run and what heavily used routes are (which are usually the nicest to run).
When I go out for a longer run and/or if I plan to go out for a more complex route (e.g. that requires me to take a lot of turns) I will use the Strava Routes function. With Strava routes you can create a detailed route including estimated distance and time (on your desktop computer or iPad, on mobile it is rather inconvenient). Strava will snap routes to popular segments and/or you can find roads, tracks and cycling paths yourself. A great way to rather quickly prepare for a run. You can then save this route and use it as a guide to run (choose 'record' and then 'choose route' (left icon) to select one of your saved routes).
---
Note: the Strava Routes function is not optimal. It requires you to take your phone and watch it once in a while to see if you're on track. It would be amazing if Strava at some point would allow reliable turn-by-turn audio navigation. This has been a request for a while (e.g. see the Strava forum), but has not been implemented as I am writing this post (june 2018).  
---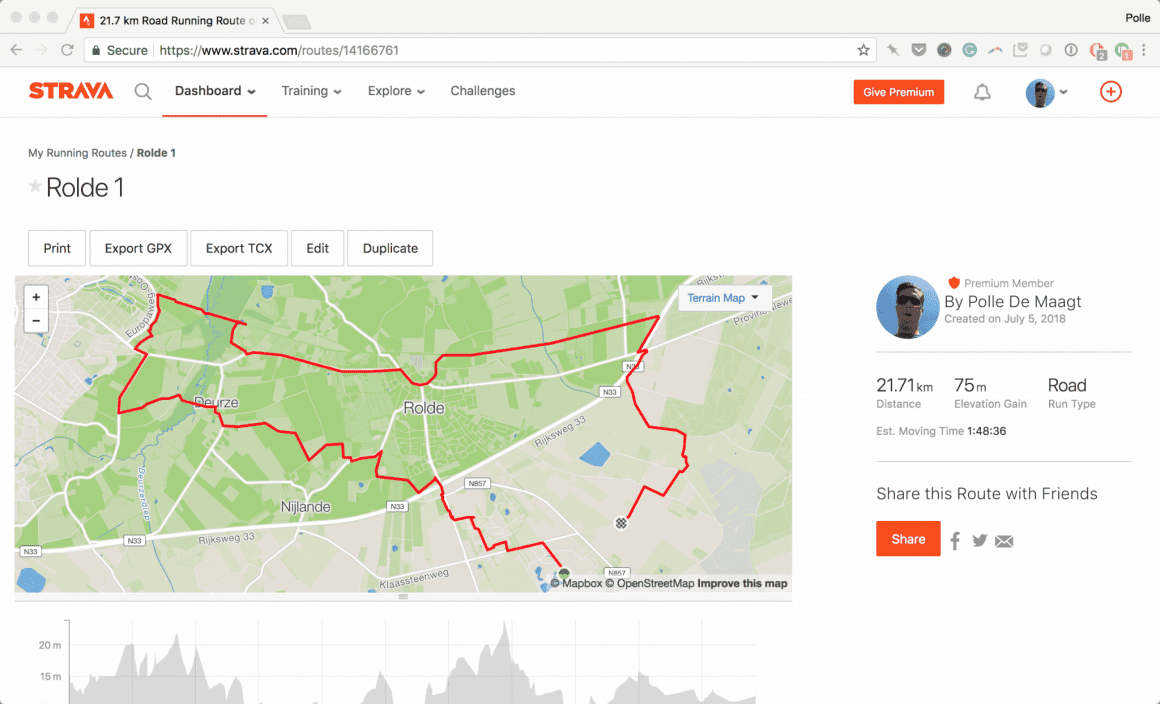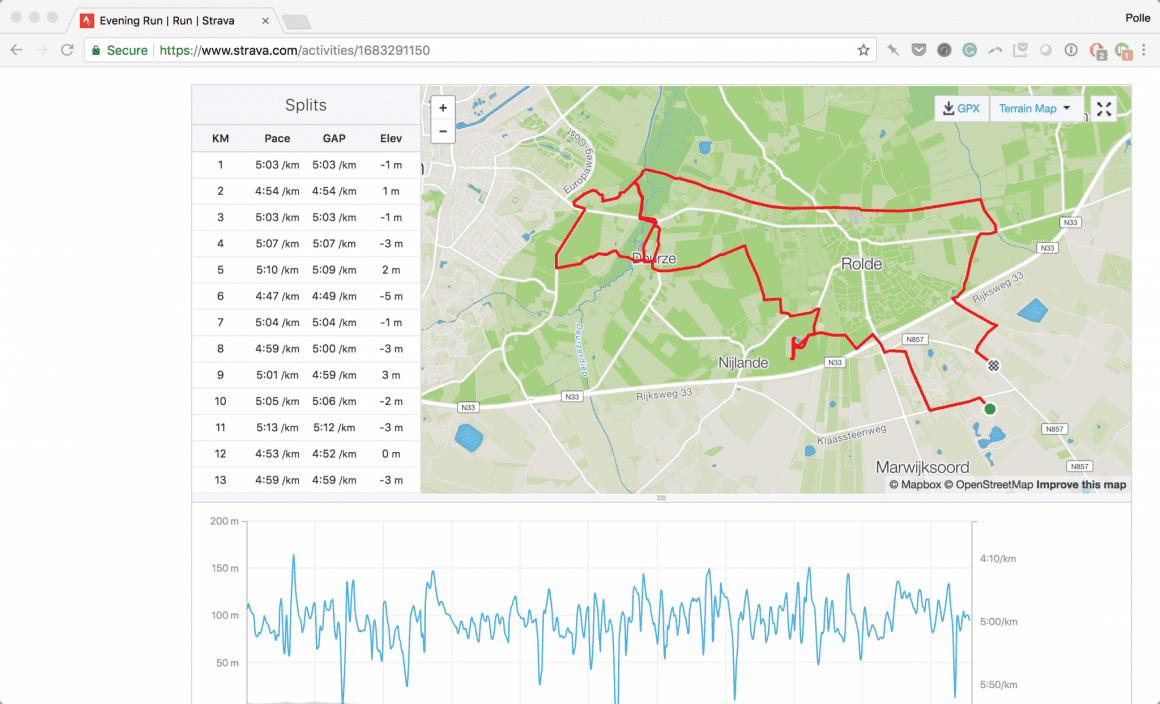 As you will see in the example, I will use this as a guideline rather than something that is set in stone and will deviate from it where I think it's appropriate to take another route. Sometimes I hate myself for that (again, in the example) where I will end up on a dead end and/or run in circles. But hey, that's part of the fun I guess?
So, what's your favorite way to find running routes while traveling?