The first rule of holidays with young kids is pretty simple: happy kids equals happy parents. Whether it is our surprise bowl of kids activities, Father-daughter-day or other things we do. Next year will be the third year in a row that we'll be visiting Hof van Saksen – which is not a coincidence. So, here's our review of Hof van Saksen in Nooitgedacht.
On Hof van Saksen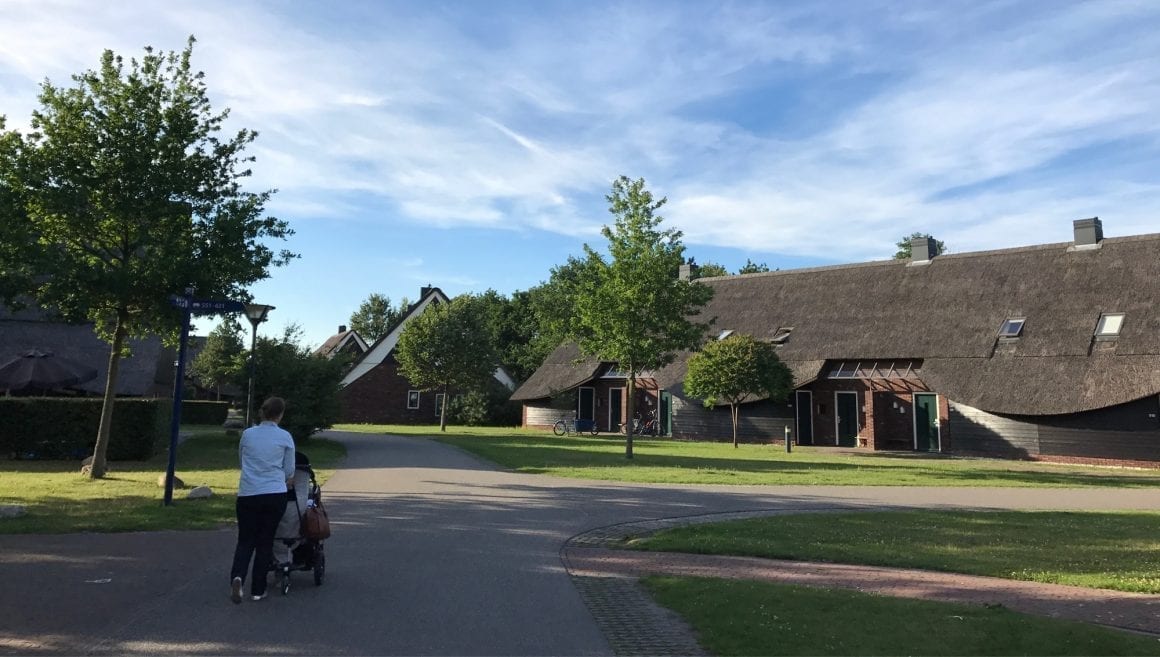 Hof van Saksen is a family resort, done right. Where often family resort are noisy, dirty, serve unhealthy food and are pretty much only accepted by parents because their kids are semi-happy here, Hof van Saksen is different.
Cleverly placed charming farmhouses – just enough distance, smart bushes that shield the different backyards, each close to a play area with swings, slides, etc Other convenience is close – swimming pool, beach, convenient houses, several restaurants and bars and a decent supermarket.
Hof van Saksen Location 8/10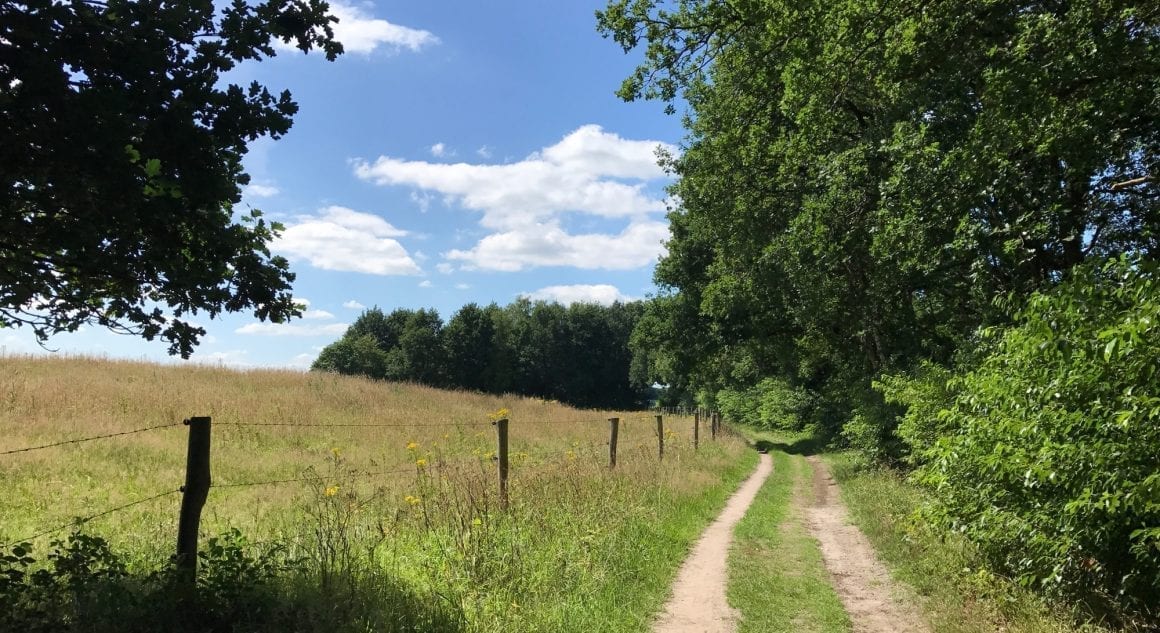 Hof van Saksen lies in the heart of the nature of Drenthe, one of The Netherlands' 12 provinces and one of the least densely populated, where you can hike and cycle (I've done my fair share of marathon training). You can visit various exhibitions in the Drents Museum or go back in time in the Museumdorp Orvelte museum village. Shopping can be done in cities like Assen, Groningen and Emmen in the surrounding area.
One of the downsides (linked to one of the uipsides) is that the parc is quite far from cities like Amsterdam or Rotterdam and -in our case- from our hometown Gent. It take a while to get there, but it's worth it.
Hof van Saksen Houses 8/10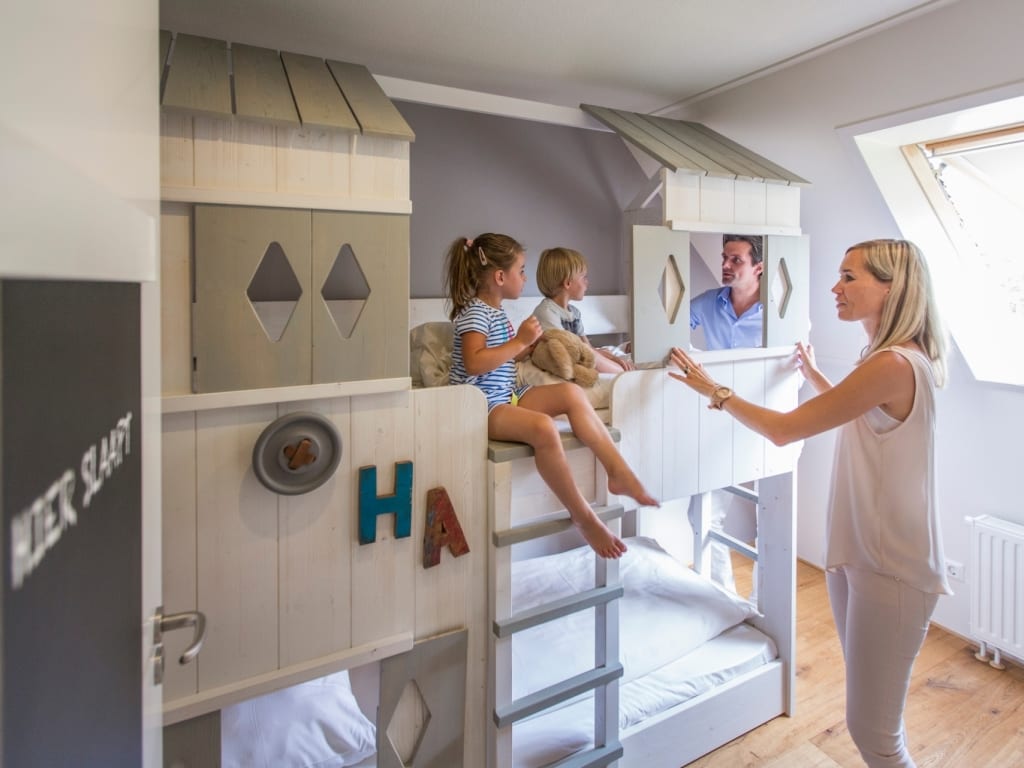 The houses are perfect for families. Spacious, clean (not like you probably are used from other family resorts) and everything is available for a perfect holiday.
There are special houses with baby beds and family houses available as well.
Park amenities at Hof van Saksen 9/10
Pretty much everything you'll need, you'll find in the resort. I think the thing we appreciate most about Hof van Saksen is the fact that it is pretty much exactly what you would need from a family resort, but then with some extra love, care and attention. Let me give you an example.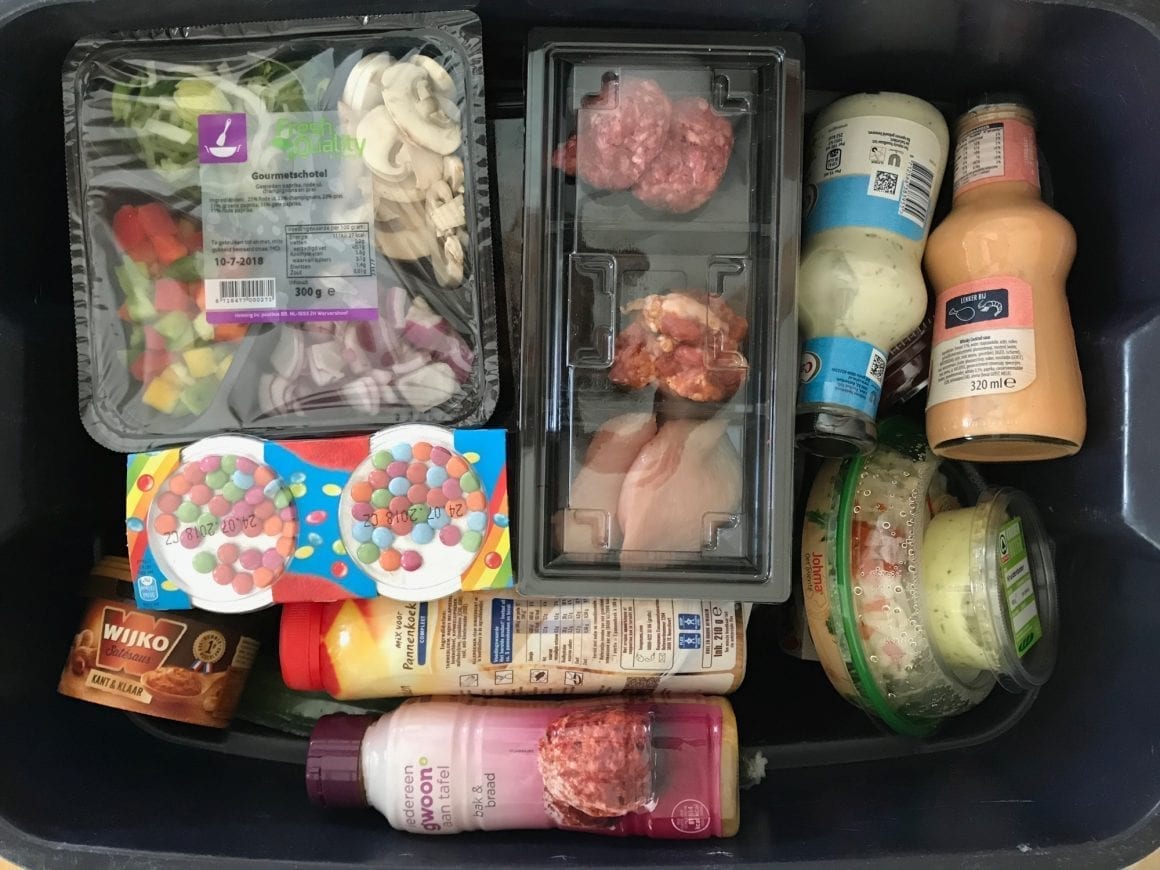 The park has a supermarket which offers pretty much everything you will need for a week. On top of that, the supermarket will make some great fresh pizzas, but they also offer a fondue kit with plenty of meat, sauces and even deserts (see the photo above). You literally need nothing else that evening (apart from maybe some wine). That's just smart thinking, that's just family-centriciy.
Park amenities at Hof van Saksen – Indoor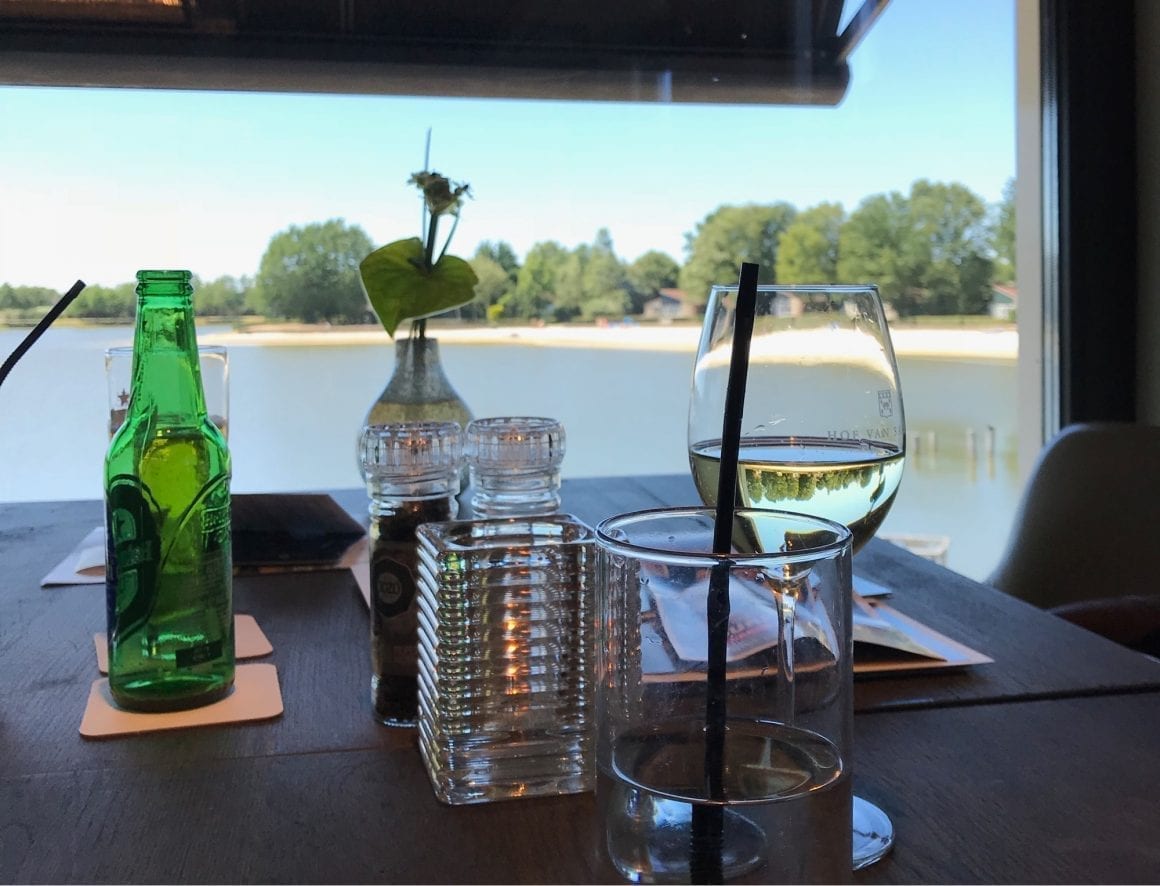 Children won't get bored at Hof van Saksen. They can conquer the climbing tower, jump on the trampolines in the Bounz® Arena and have endless water fun in the swimming pools.
But for our kids, the clear highlight is Harrewar, which is a 1,000 m² indoor playground. In the playground is also an area with plenty of paper, paint, glue, scissors and other stuff you'll need to spend the afternoon making the awesomest of drawings.
There is a weekly schedule with activities for different age ranges – from swimming for babies to a daily dance activity and from climbing to cooking classes.
Apart from that, there are several different restaurants: a French fries place, pizzeria, different brasseries – another reason why you won't have to leave the park.
Park amenities at Hof van Saksen – Outdoor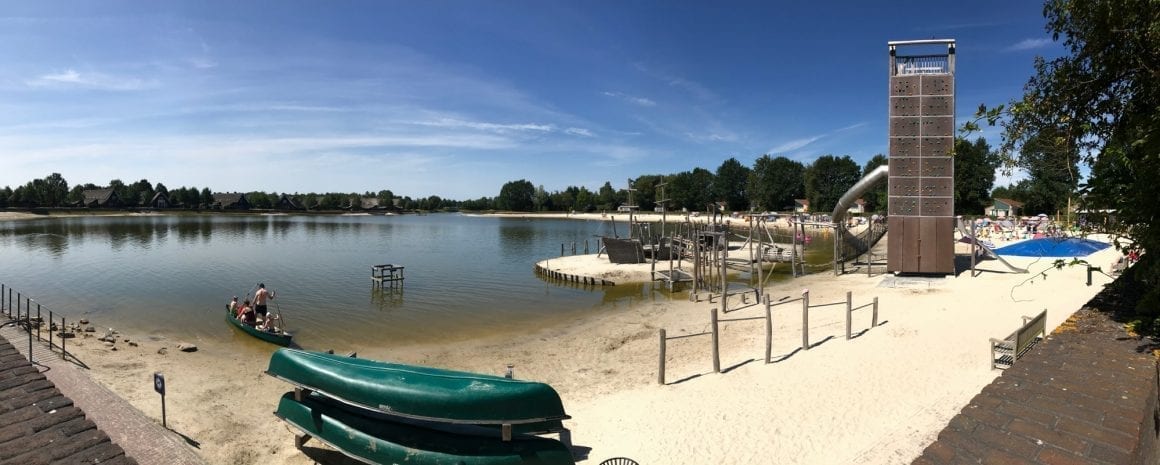 Hof van Saksen has a really nice beach area with climbing walls, slides, bouncing castles.
Service at Hof van Saksen 9/10
Service overall is just really really good. From entering the park with its different stewards managen an efficient arrival day and the clown in the reception area entertaining the kids to the day-to-day interaction with the staff – all designed for a smooth family experience.
Overall 9/10
Next year will be the third year in a row that we'll be visiting Hof van Saksen. We can definately recommend everyone.