I spent a few days in Tokyo as a part of my Japan trip (also see my full post on Japan), in which I also visited Osaka and Kyoto and hiked the world famous Kumano Kodo pilgrimage trail. So these are the best tips for Tokyo – according to me.
Tokyo – why you'll love it
Tokyo is one of a kind. It has an amazing variety of stores, entertainment, culture and dining. The city's history can be appreciated in districts such as Asakusa and in many excellent museums, historic temples and gardens.
My best omakase experience in Tokyo
The Japanese habit of omakase (お任せ) when you're ordering at a restaurant pretty much means, "I'll leave it up to you", inviting the chef to be innovative and surprising in the selection of dishes. I try to do it in every city I visit, and apply the idea behind to everything between how I pick my runs, how I pick my food, how I plan activities with my kids, how I explore cities and how I travel in general. As Tokyo is the capital of Japan, which is the country of omakase, I tried it in Tokyo as well.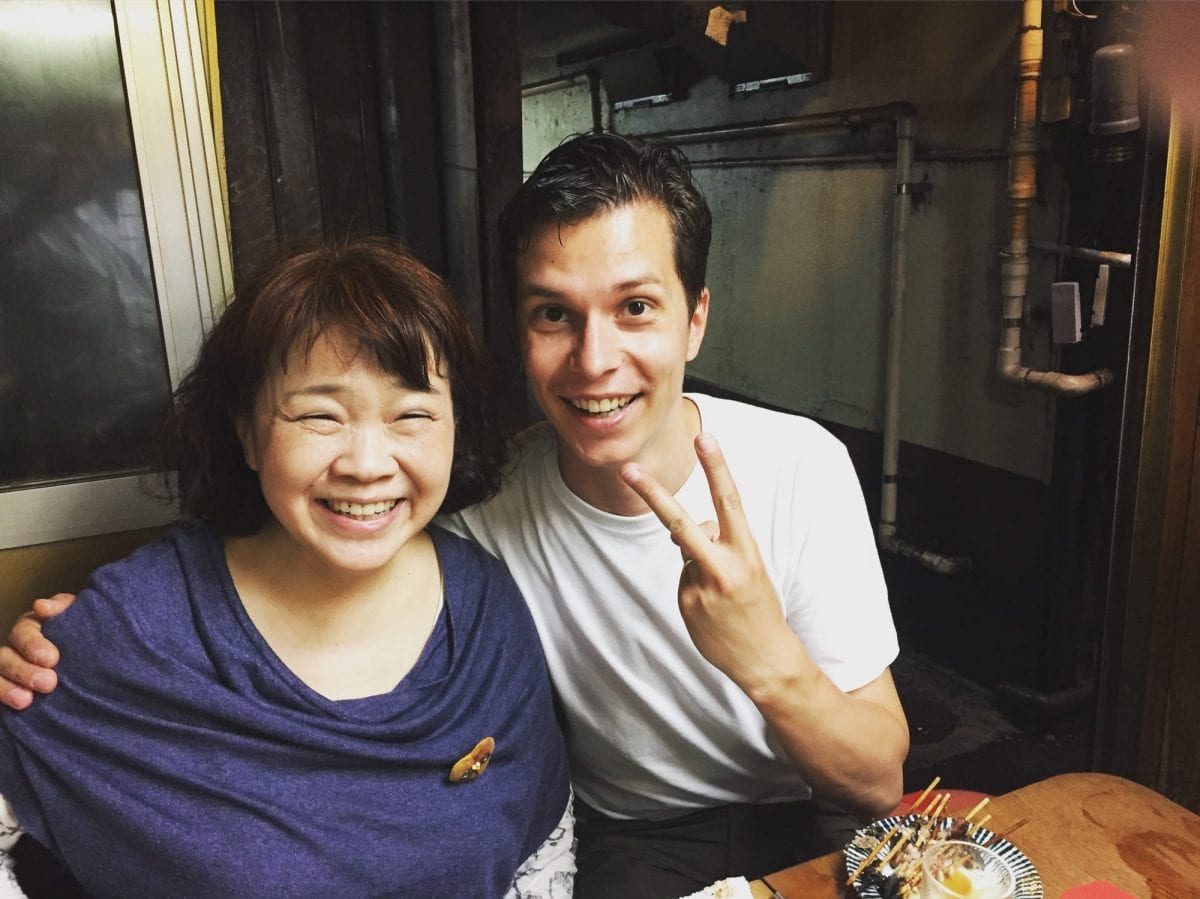 I had two amazing omakase-like experiences in Tokyo. On my first night, I went to the Robot Restaurant in Tokyo, where I met an English girl that was there on her own as well, we decided to have drinks after and met up with some others Eventually we ended up bar-crawling with a group of 7 – me, the English girl, an Australian girl from her hostel and 3 random others we had met on the street.
On my very last night, I went out for dinner with an old friend of my mother, the amazing Chieko. We went to an area with small restaurants, where we first had dinner in an eel-only restaurant – a restaurant with many different ways to prepare (different parts of) eel. After, we had some of the best sake and sushi ever had in a restaurant on the 7th floor of a non-distinct building close to the largest train station in Tokyo. She taught me how to eat sushi properly (nothing like the clumsy chopstick game most Westerners have going on).
The best hotel tips for Tokyo – according to me
Tokyo hotels are insanely expensive, so consider settling for an AirBnB.
The best tips for food in Tokyo – according to me
Tsukiji Market.
Harajuku Gyoza Lou.
Robot restaurant.
The best (coffee) bars in Tokyo – according to me
The best things to do in Tokyo – according to me
Tokyo is huge, so pretty much like cities like New York, Madrid, and even Amsterdam, it is well worth focussing on specific parts of the city. This helps you avoid traveling back and forth different parts of the city – you'll just stay in the same area.
Visiting Tsukiji Market was really high on my list. Go early so you can see the tuna auction.
Meiji Jingu Shrine.
Kiddy Land is a huge toy store.
Akihabara is the district for electronic and otaku goods.
The best places for a run in Tokyo – according to me
Tokyo is super busy and crowded, but actually has some amazing and huge parks. I loved running in Yoyogi park.