"Ah, that sounds smart, I should do that". I did two work nomad tests in 2019 and the reaction was the same every single time – colleagues would notice my boost in productivity, focus and output. In my first year, 2019, I went to Dubai, Dubrovnik, Abu Dhabi and Marrakech. In 2020 (despite Corona) to Bali and Malta as a test to see if/how I would appreciate working away from home, remotely, for a week. So here's some quick background, on top of my earlier description of the experiment.
Work nomad?
As early as in 2008 (!) I registered the domain newnomading.com, preparing for a new life, working remotely from different parts of the world. Although I did end up traveling the world (and a lot), it didn't turn out in the romantic way I had envisioned and/or many digital nomads do now.
Not long after, I met the love of my life, Marieke, and we decided on a more traditional travel approach and finally settled near Gent in Belgium. For work, however, I do still travel a lot. Probably the closest you can get to a hybrid nomading lifestyle – spending the weekdays traveling the world, the weekends at home.
Updated: Marieke and I got divorced in 2020.
My work nomad experiment in quarterly reviews
Remembering that, I took a peek at my old plans and ideas about nomad lifestyles. And I decided to tweak bits and pieces and revive the idea. Both as part of my continuous effort to both see more of the world and to create the circumstances to get some deep work done – I had recently realised that spending time at the office usually is not my most productive time. I get distracted way too much.
After a successful week in Dubai and -more notably- in Dubrovnik, I decided to turn my experiment into a habit. Here are some of my learnings.
Picking destinations for my quarterly review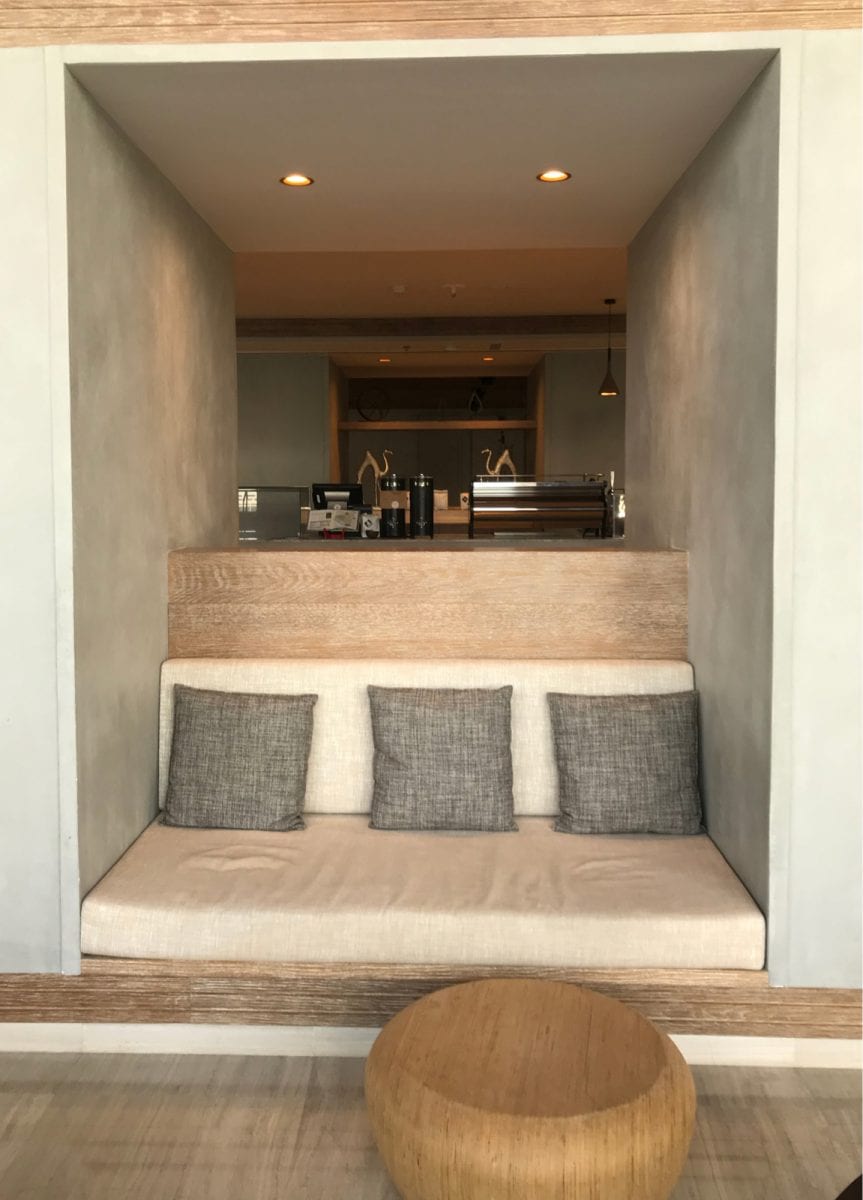 In an earlier post I wrote about the experiment and the variables I used for booking my stays:
Not overly expensive (along the lines of my weekly spend on hotel when I'm traveling Europe – also see "Staying at home is more expensive")
With access to a resort-style swimming pool or beach (hey, important to unwind during the week)
Not too much travel time – as I would be only going for 5 nights, I didn't feel like spending half a day or even a day of traveling. The only option would be having two night-flights. I will be testing this early next year, when I'm going to the Conrad in Bali.
Some additional things I found:
Running nearby: Dubai was too hot to go out for a run, but running near the Dubrovnik hotel was just perfect. It made me realize I'm also looking for
Using your bucket list: I'm keeping a wishlist of places both on this blog and in my todo system Notion. When looking for a new place to go for my Quarterly, this is usually a good starting point.
Booking outside high season and/or shoulder seasons: As I'm rather flexible I've been trying to book in low or shoulder season in the destinations I'm going.
Making a year planning (also, see my separate post): I started making a year planning of my trips as some trips work best in certain times of the year – e.g. end of summer (late July, early August) most of my clients are on holiday, which makes it a perfect moment to travel. Also, February seems to make sense as this breaks the sometimes harsh European winters. I had to learn the hard way that a Quarterly review in September in Abu Dhabi is just not the best idea. I liked Dubai during Ramadan better.
What I do on a Quarterly review
I doubted a bit to detail the business part of my quarterly reviews on this blog, but eventually decided to share them on my business blog. Apart from doing my reviews, I do try and combine it:
As said before, I love being able to go out for longer runs, especially in the evenings to explore the area (Dubrovnik was perfect for that).
It is a great excuse to find or explore some decent food.
I limit culture trips, but usually spend at least a part of one day exploring the city (as in Dubrovnik) or museum (as in Abu Dhabi).
Working from the hotel lobby or a coffee place is actually a great way to get into contact with locals and learn things about the area. Demonstrating openness to culture and the sheer fact that you act differently from the other guests (it is quite rare that a guy comes to work in the hotel lobby most of the day while most of the guests are out at the pool).
So, these are my learnings on a nomad travel lifestyle, on quarterly reviews – what are your tips?