When I had a recent trip to London I was super excited. Not only because I would be going to London to visit one of my favorite brands ever (LEGO), I would be staying at the Kimpton Fitzroy and … it would be my first time in the brand new KLM Royal Dutch Airlines Lounge 52 at Schiphol Airport. So here's my first impression of the new KLM lounge on Schiphol Airport Amsterdam: lounge done right.
Note: KLM Royal Dutch Airlines has been
a longtime client of mine
. This post is my personal opinion and not in any way related to my work at KLM Royal Dutch Airlines.
The KLM lounge on Schiphol Airport Amsterdam
KLM Lounge

KLM Lounge

KLM Lounge – what to do

KLM Lounge

KLM Lounge
The first stage of KLM's all-new Crown Lounge (Lounge 52) at Amsterdam's Schiphol airport is now open, and it offers a hint of what's to come when the second part of the business class lounge is revealed somewhere mid-2019.
There are several things I instantly fell in love with – the unique tiered layout of part of the KLM lounge creates many different cozy corners to probably be the most obvious one. It creates a really nice, vibrant, cosy atmosphere.
I just love the details. The small KLM houses when you enter the lounge (the ones you get on your business flights with KLM), the large round lights that make part of the KLM logo in the entry hall, the large displays in the tiered layout with many elements from KLM's rich history (KLM will be turning 100 in 2019, making it the oldest airline in the world) as well as other iconic Dutch brands (Miffy, Droog Design, Moooi).
KLM Lounge Entrance

KLM Lounge Entrance

KLM Lounge Houses
Unfortunately, when I was in the lounge, the Blue bar wasn't open, but from what I could spot in the lounge and the pictures I'm seeing from other flyers, this is actually an airline lounge bar where I would enjoy spending time (in contrast to the usual lounge experiences).
Getting some work done in the KLM lounge on Schiphol Airport Amsterdam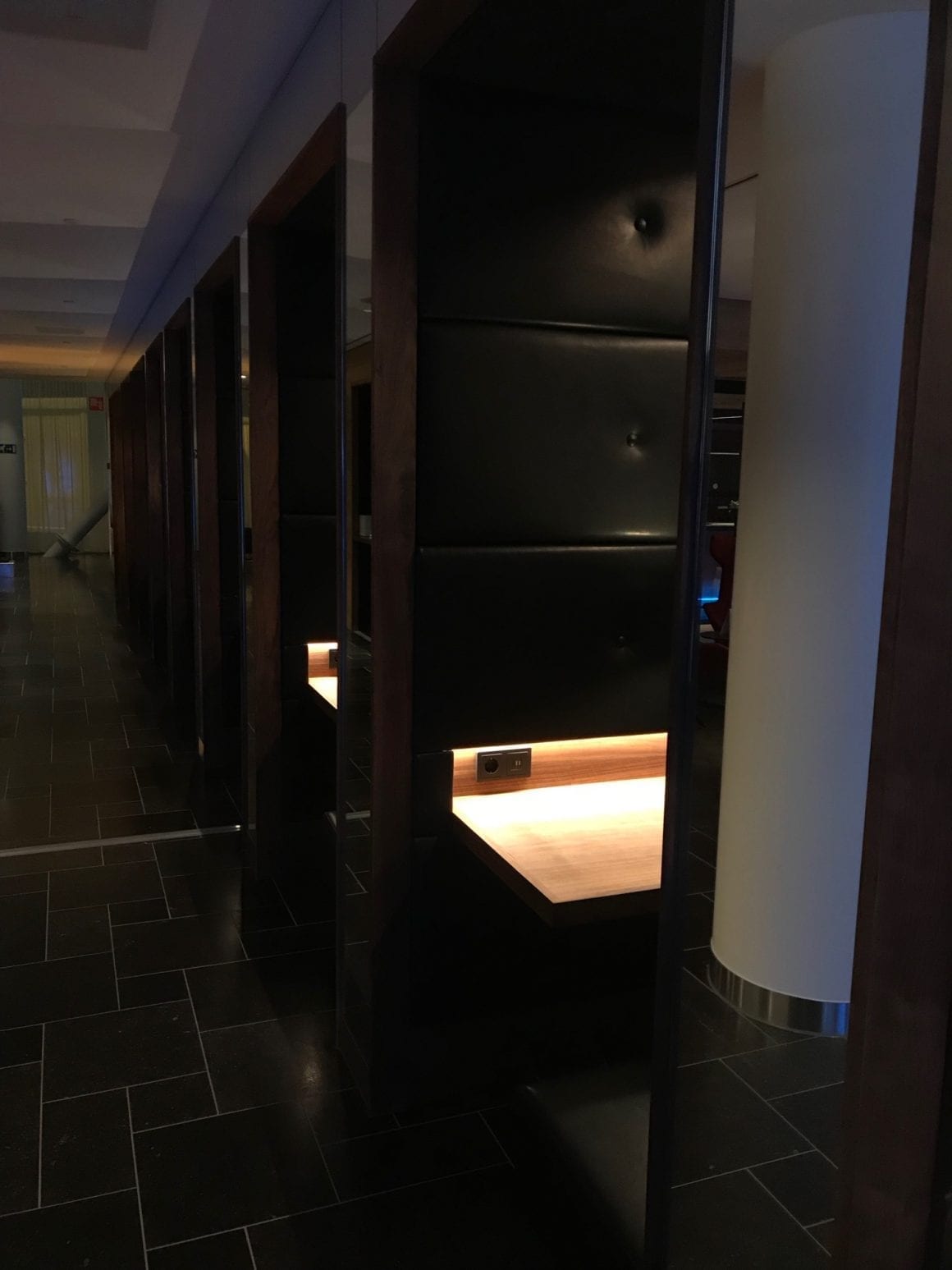 The new KLM Lounge has some super nice nooks where you'll find a table wide enough for two or you and your year's worth of receipts. It is probably one of my favorite workspaces in any airline lounge ever (and I'm rather picky when it comes to places to get some work done) – big kudos for the KLM team.
Food in the KLM lounge on Schiphol Airport Amsterdam

The displays are amazing, especially the 'live' kitchen where plenty of warm dishes are served, but as this seems to be a temporary setup, the food promises to be even better in the near future.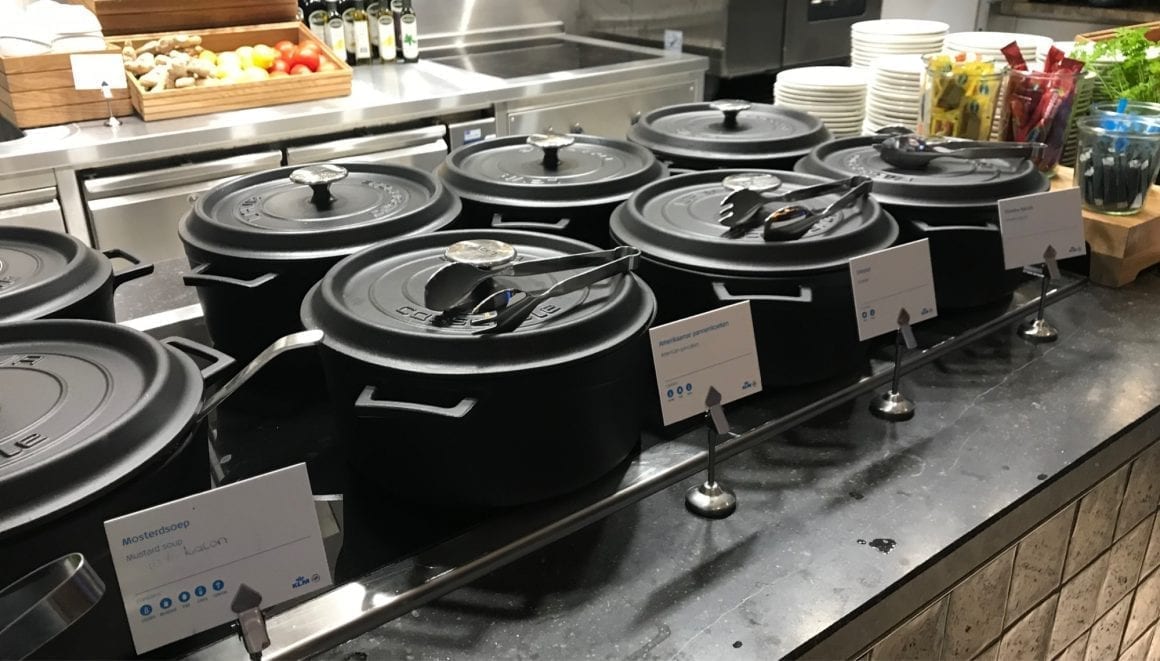 Service in the KLM lounge on Schiphol Airport Amsterdam
Service -as usual with KLM- is exceptional. The new lay-out creates a more dynamic atmosphere where plenty of service agents are walking around and/or helping customers at the different self-service kiosks in the lounge.
In conclusion
The current KLM Lounge 52, the KLM lounge on Schiphol Airport Amsterdam, is as a 'temporary setup' ahead of the lounge's eventual 6,800m² footprint and 1,500 seat capacity being made available – right now it's a 'mere' 3,600m².
But for a temporary setup, it is absolutely stunning. Great unique tiered setup, amazing work nooks, a really nice tribute to KLM's rich history.
What did you think of the new KLM lounge at Schiphol airport?