Most of my travel is business-related. For conferences, presentations, strategy or just to get inspired. During these trips, I want to make the most out of my time there – to get in the right flow and get stuff done. So that is also why, when reviewing hotels, I also make sure to review how well the hotel is equipped to get things done. So here are my all-time favorite places for getting things done.
On getting things done
I'm not super demanding when I am looking for a place to get things done (also, read my other blog on that):
Decent coffee and tea (for obvious reasons)
Little visual distraction. I am easily distracted and need to be able to focus on one thing.
And, well … that's it. I actually do not need wifi. Some of my most productive moments are on trains and planes or places where I have crappy wifi (e.g. the NS lounges).
This usually means either my home office (where I get easily distracted) or office spaces at my clients (where I usually end up in meetings or other discussions) are not the best place for me.
Later this year, I will be visiting both Dubai and Marrakech for a new-nomading-style/digital-nomad-style week of work.
1898 The Post in Gent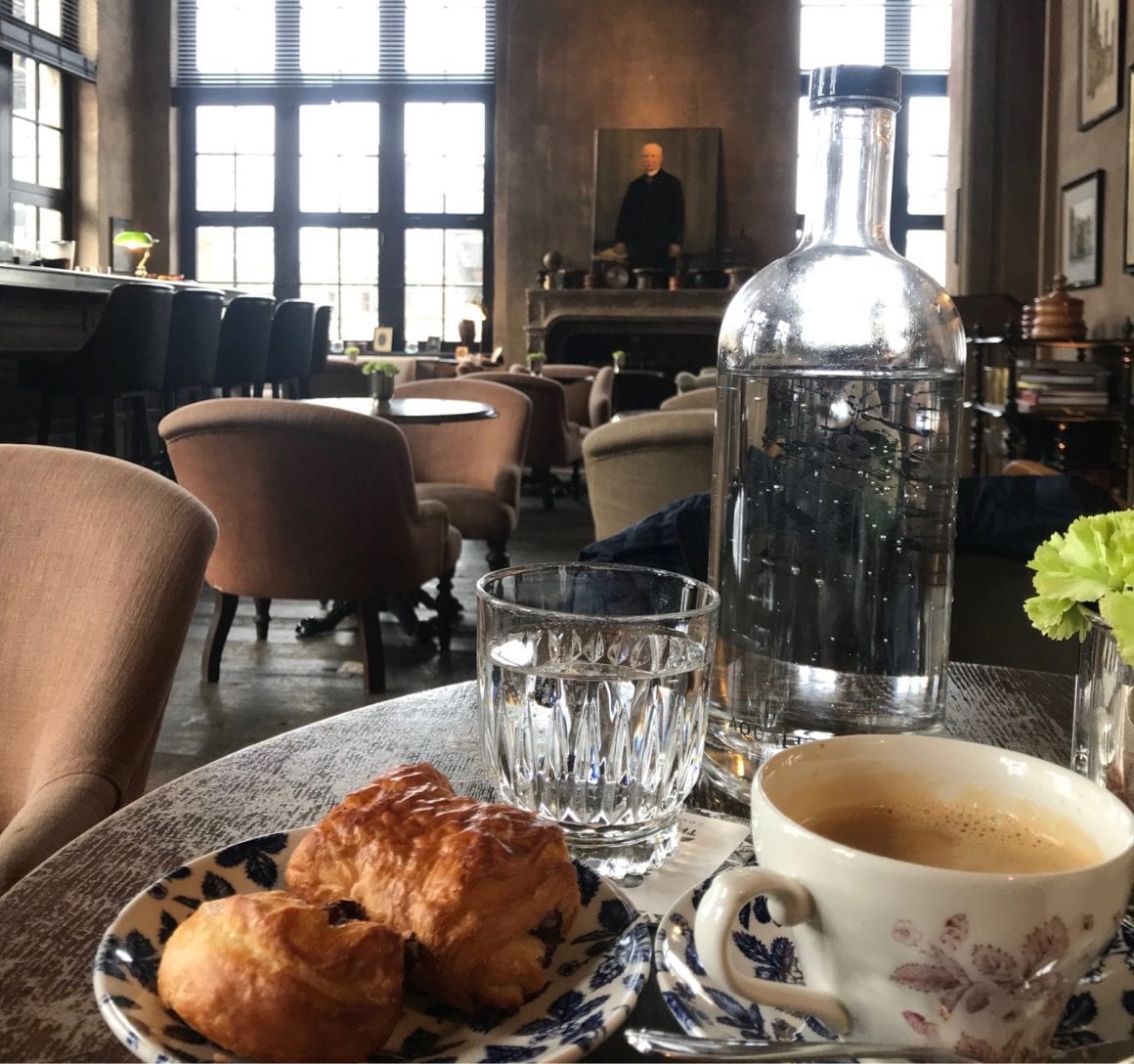 The Cobbler, the bar of 1898 The Post in Gent is currently my favorite place to work (also, read my separate post on why this is). After the morning rush during the week (around 10h00), it is an oasis of calm and style.
With amazing staff, some amazing fresh coffee, tea and other drinks and one of the best views in Gent – it instantly has me switch into work mode.
Read my full review of the 1898 The Post in Gent and my separate post on why I love working here.
One Shot Fortuny in Madrid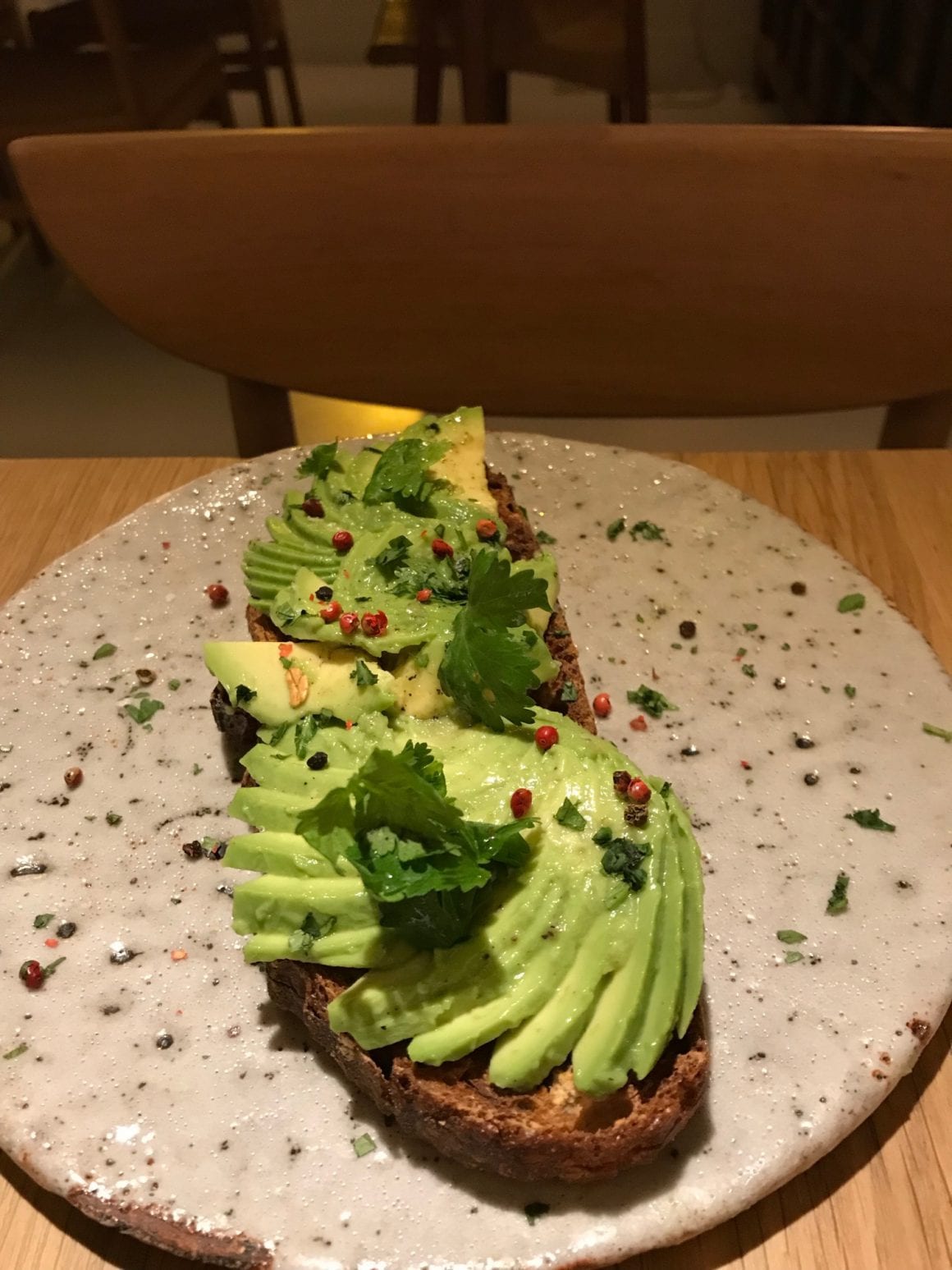 A very nice surprise during a srprs.me weekend in Madrid – the boutique-style, extremely welcoming hotel in a beautiful old building with the best breakfast I had in 2018. The breakfast area was amazing – great food and coffee.
Read my full review of the One Shot Fortuny in Madrid.
Miss Clara Stockholm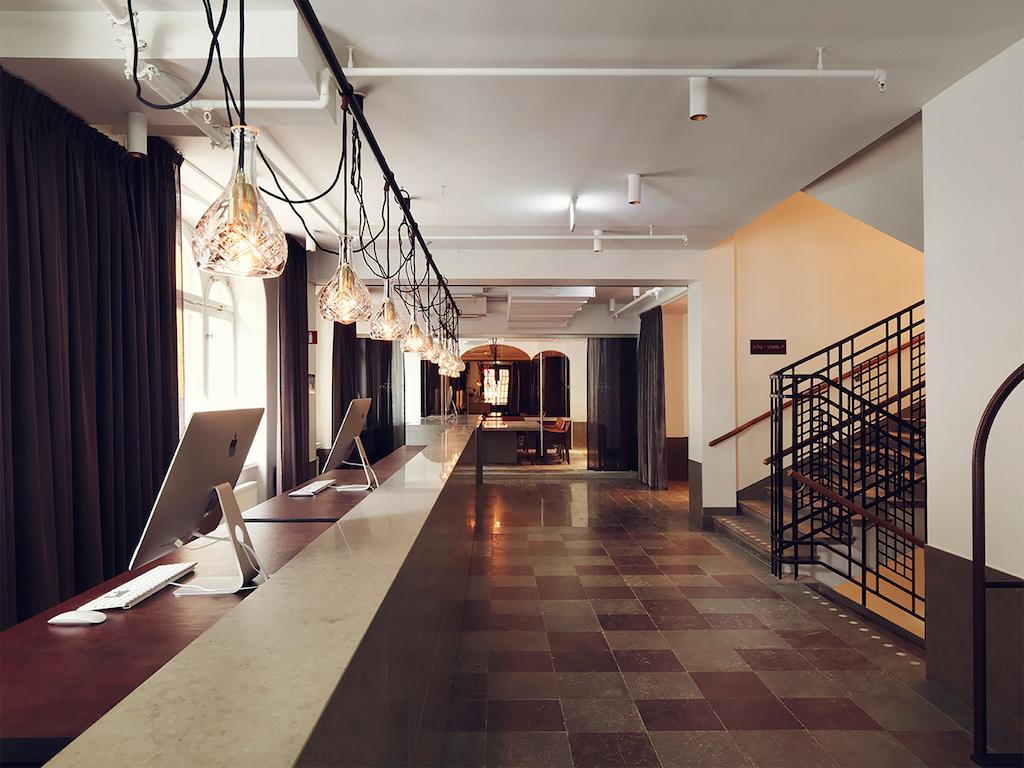 I probably had one of my best service experiences in a while (special thanks to front desk employee Tea) at Marriott property Miss Clara in Stockholm. When checking in, I had asked the hotel reception if -when I would get up early the next morning- I would be able to get a coffee (possible indeed) and what would be the best place in the hotel to get some work done. Tea showed me an empty space on the long, welcoming front desk additionally asked me if I would like to have a coffee now (yes, as I was super tired). During the afternoon, I was busy having different calls and Tea brought me another refill of coffee. When later I went to reception to pay, they had waived the two coffees. An amazing way to have me instantly feel at home.
Workspaces don't have to be fancy or elaborate to work well. I spent most of my first day working from the far end of the hotel reception 'bar' in the reception area.
As the office space was not booked, the front desk employee even offered me to work from the fancy conference room at the far end of the reception. That, in combination with my superb service experience (as above), made it an amazingly comfortable setting to get some work done.
Read my full review of the Miss Clara in Stockholm.
NS (Dutch Railways) International lounges
Decent coffee and horrible wifi. That is usually how I sum up the lounges of the Dutch Railways in places as Amsterdam, Rotterdam and Schiphol airport. But for whatever reason, I usually get insane amounts of work done here.
The lounges are free for Thalys (the rail organization with high-speed trains between Amsterdam and Paris via Brussels) Platinum members.
Economy flights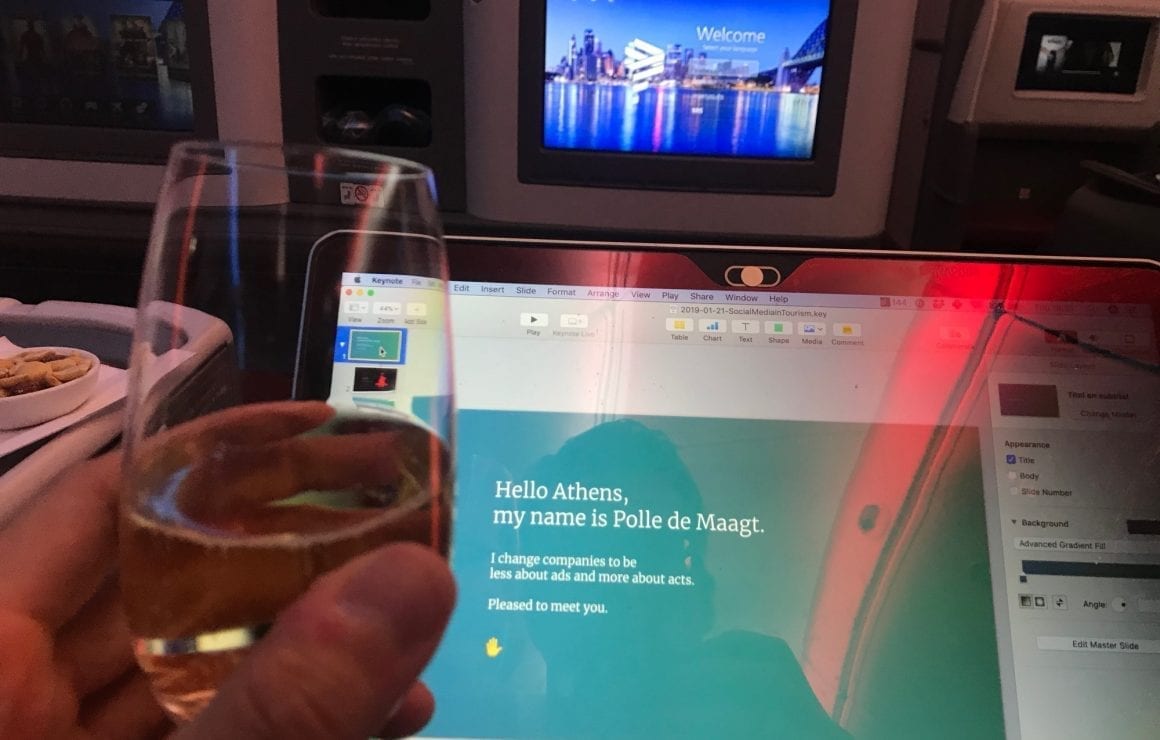 I actually get a lot of work done on economy flights (see my separate post on this). No wifi to distract me, little other things to distract me. That usually brings me in the flow.
I have a clear preference for a window seat on the right side of the plane (so I don't bump into another passenger while typing).
So, what are your favorite places to get some work done?