Istanbul might be one of my favorite cities in the world. Since in the early 2000s I went there on school trips and spent several trips on trend research, and fell in love with such a diverse city full of contrasts. So, these are the best tips for Istanbul – according to me.
Why you'll love Istanbul
Istanbul is a city of contrasts. Rich versus pour. East versus West. Europe versus Asia. Hedonistic versus Conservative. On top of that, it had an amazing richness of old, historic and breathtaking buildings. The sea port vibe together with the colours, smells and crowds of one of the largests cities in the world, make it an amazing experience.
My best omakase experience in Istanbul
The Japanese habit of omakase (お任せ) when you're ordering at a restaurant pretty much means, "I'll leave it up to you", inviting the chef to be innovative and surprising in the selection of dishes. I try to do it in every city I visit, and apply the idea behind to everything between how I pick my runs, how I pick my food, how I plan activities with my kids, how I explore cities and how I travel in general. So, I tried this in Istanbul as well.
My best omakase experience in Istanbul was totally Istanbul-style. The night before I had met some Turkish students in a bar and we (a female colleague and myself) had been spending all night discussing politics. By the end of the evening, I had a shopping list of places they said we should visit. One of them was a restaurant by one of the students' brothers.
It took a while, but we found it. Hidden in an old street, behind some gate. Somewhere on the 8th floor of a non-distinct building, we were eating the best mezze I ever had. No chance I will ever find the place back, ever in my life. But it was the best omakase experience I had in Istanbul.
The best hotels in Istanbul – according to me
DoubleTree by Hilton Istanbul – Moda is really nice and has an amazing restaurant/bar with great view.
The best restaurants in Istanbul – according to me
The House Cafe Ortakoy has some great lunch, with perfect views over de city.
The best bars in Istanbul – according to me
The best things to do in Istanbul – according to me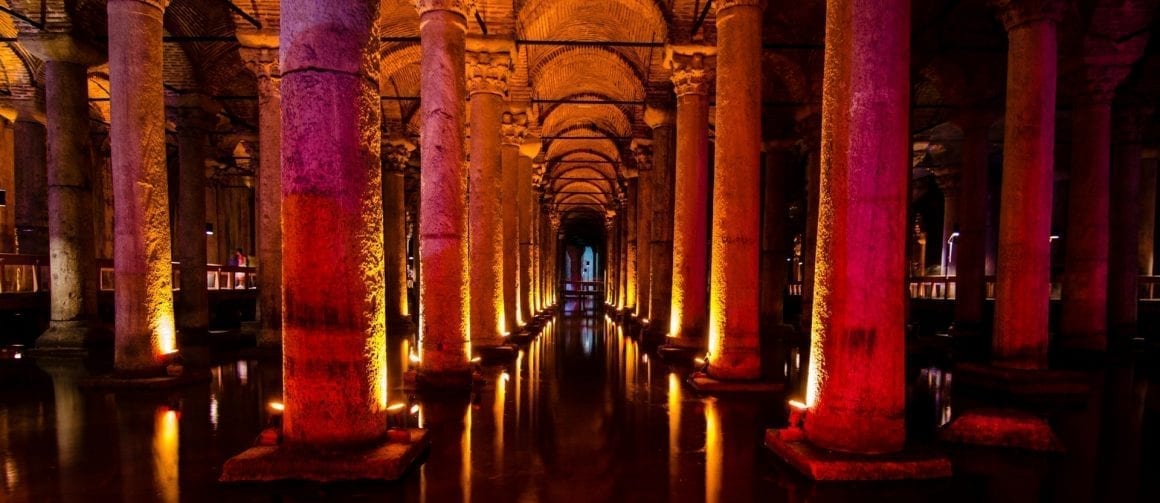 You can't visit Istanbul without visiting the usual suspects: Hagia Sophia, Galata Tower and the Blue Mosque.
I won't leave Istanbul without visiting Basilica Cistern. Every single time I'm super impressed by the magnitude of the cistern. The largest surviving Byzantine cistern in İstanbul, it was constructed using 336 columns, many of which were salvaged from ruined temples and feature fine carved capitals. Its symmetry and sheer grandeur of conception are quite breathtaking, and its cavernous depths make a great retreat on summer days.
Sehir Hatlari Cruise offers nice boat tours on the Bosporus, offering amazing views of the city.
Consider taking a day trip to Troy, the legend city from the Odyssee.
Do some shopping at the Kapali Carsi bazar. Be sure to grab a tea and watch the ritual dance of tourists and local merchants buying and selling stuff.
Kilic Ali Pasa Hamami is a beautiful hamman in the city center.