Literally the first thing people would ask me when I talked about hiking the Arctic Circle Trail in Greenland was asking about the polar bears. What about the dangers of polar bears? I would laugh it away every time and would say there had not been any polar bear sightings anywhere near the trail in the last 10 years. But that changed in September 2019, when polar bears were seen on two stretches of the trail. And this changed things quite a bit. I'm ok with preventing snake bites and I know quite well what to do when I get bitten by a snake on -let's say- the Jordan Trail. But polar bears are something quite different. So here's on the proverbial polar bear in the room when hiking the Arctic Circle Trail: What to do when you encounter a polar bear?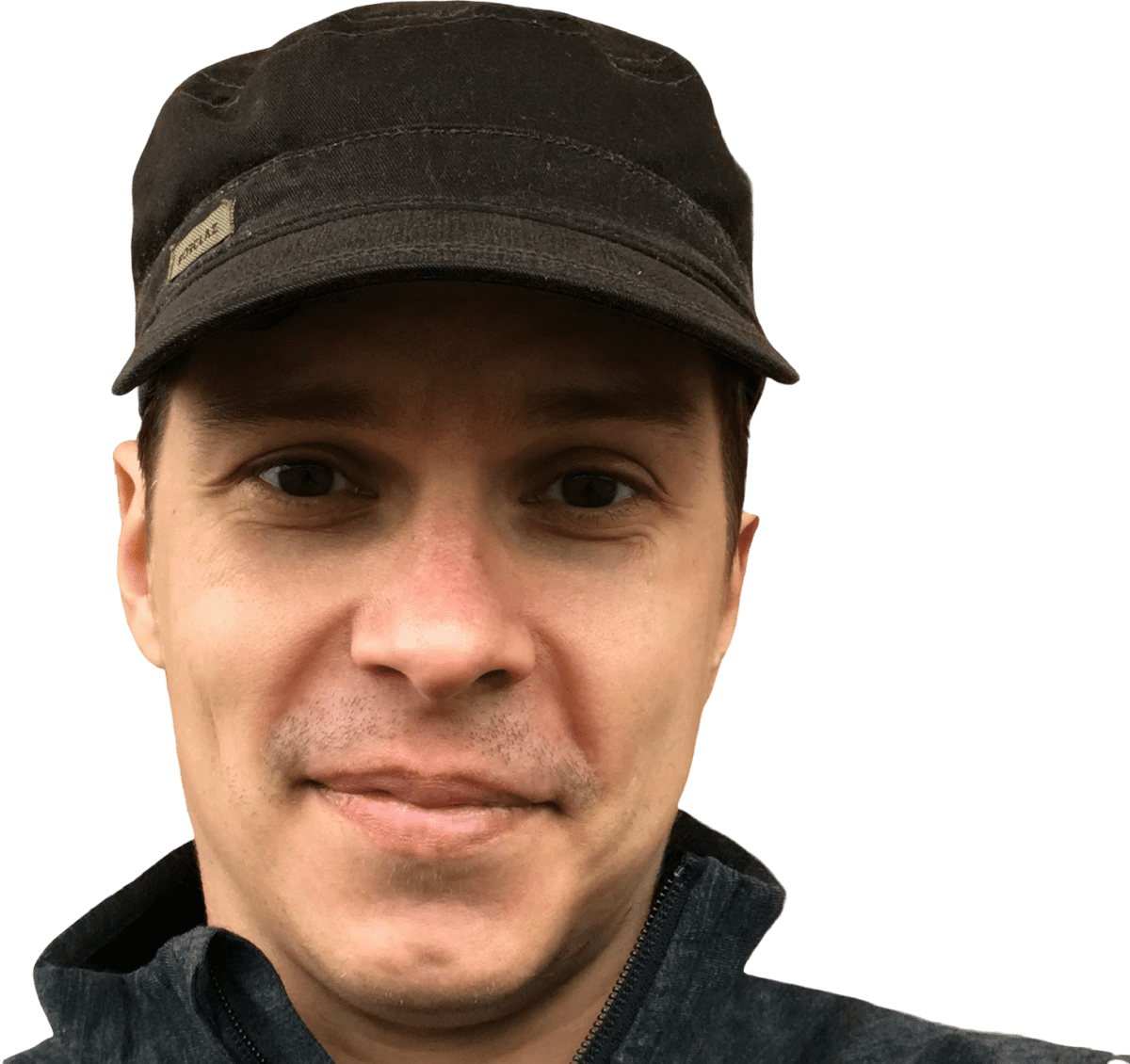 Hi, I'm
Polle
and I travel 200+ nights per year. I learned that traveling
with an open mind
makes you create memories worth sharing. This is my notebook - omakase.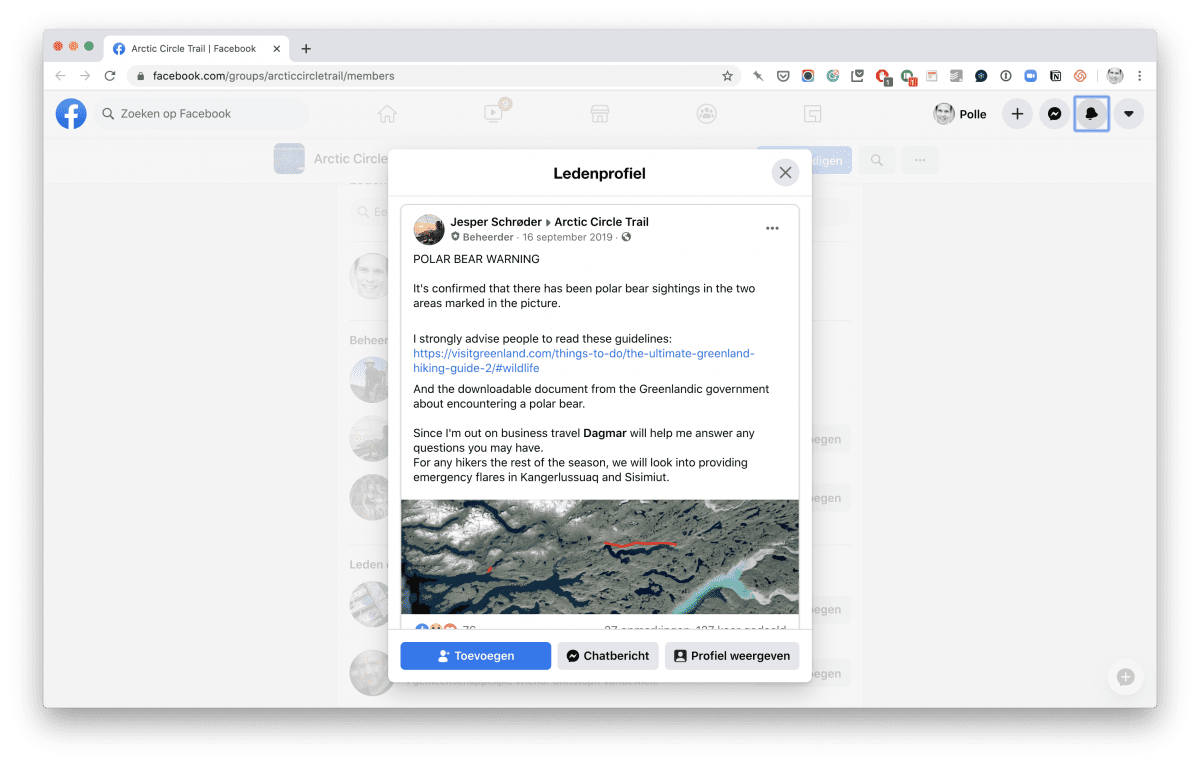 What to do when you encounter a polar bear? Well ... just don't.
Assessing the problem: what is the danger of polar bears in Greenland?
How to avoid encountering polar bears in Greenland?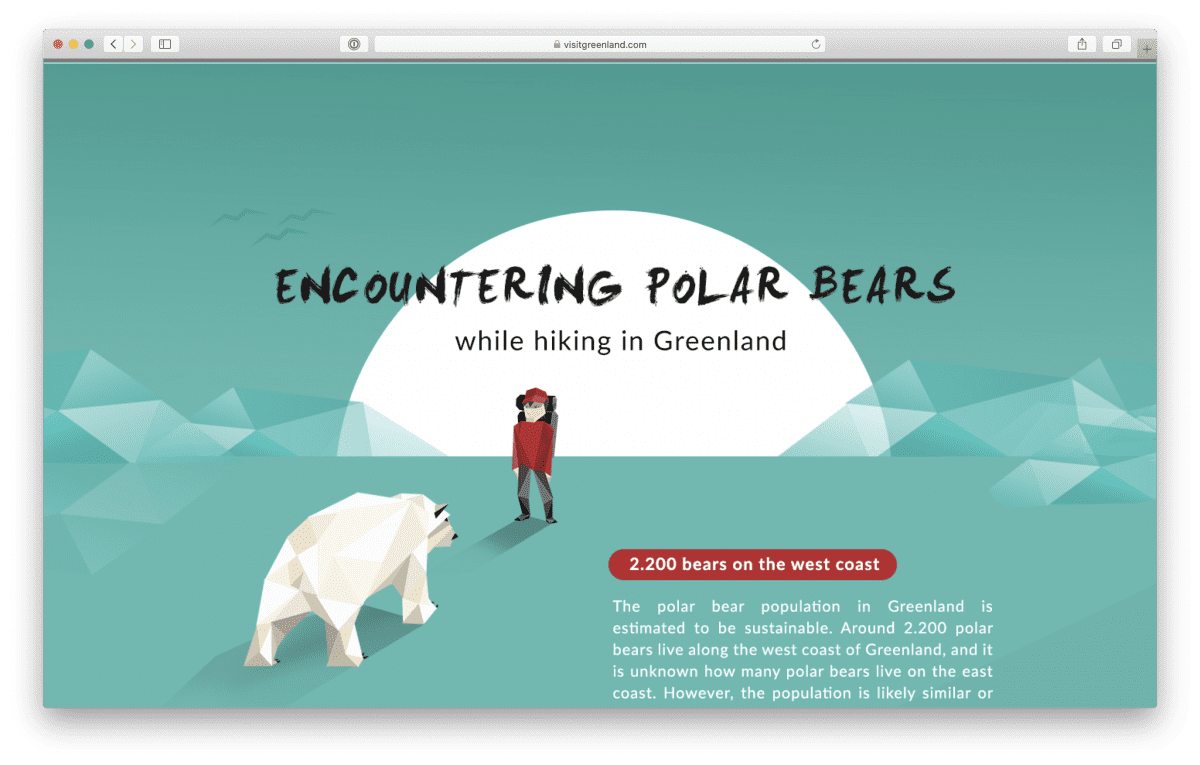 What to do if you *do* encounter polar bears in Greenland?
And finally, what to do when you encounter a polar bear? Visit Greenland defines 6 different steps:
The bear does not see you. Move away very quietly while staying out of sight. Position yourself so that the wind doesn't carry your scent towards the bear. A polar bear's sense of smell is acute, and it is the most important sense for detecting prey on land. A polar bear can most likely smell a seal from more than 1 km away and 1 m under the snow.
The bear sees you but stays calm. Move away from the bear very slowly and quietly, in a sideways direction while keeping an eye on the polar bear.
The bear is curious and begins to move nearer. Wave your arms and make loud noises. Shout loudly and/or bang things together like two water bottles, pans, lids, etcetera. Prepare your weapon or signal flare (if you have one).
The bear charges for an attack. In case you have bear spray: use it to create a "cloud" of spray in between you and the bear. In case you have access to a weapon or flare pistol: explode a signal flare directly in front of it. Prepare to shoot in self-defense. If the bear continues to charge, aim right under its chin and shoot.
The bear attacks. Fight with all possible means, whether it is a knife, a stick, or whatever you can find. Kick or hit the bear hard on its nose and/or eyes. Protect your head, neck, and core as best as possible.
You managed to escape a bear attack. Call for help via mobile, VHF radio, personal locator beacon, or satellite phone (I have my Garmin InReach Mini). Even if you do not need help, inform authorities. Contact The Ministry of Fisheries, Hunting and Agriculture, the village authorities and the wild life officer. Contact details (as of June 2020): Ministry of Fisheries, Hunting & Agriculture, head of office Amalie Jessen. Phone: +299 Tlf: +299 48 25 20, +299 34 53 04 mobile: +299 55 33 42. mail: apnn@nanoq.gl, amalie@nanoq.gl. Please find the latest contact details in the guidelines from the Greenland government.
Conclusion: what to do when you encounter a polar bear?
Concrete things you can do
In conclusion, a few things you can do to better prevent and/or prepare for polar bear encounters on the Arctic Circle Trail:
Stay informed. Make sure to track local news for polar bear sightings. Consider asking friends or family to help monitor when you're on the trail.
Know what to do. Know what to do to prevent bear attacks and/or what to do when you get attacked.
Take care of your food. Be sure to air-seal your food and waste. Consider using a bear canister (please be aware: a bear canister often isn't airtight, it just frustrates a bear into leaving as he will be unable to open it), store food at least 50m from your tent and eat away from your tent.
Consider taking bear spray. When the proverbial shit hits the fan, it might be worth having bear spray with you.
Have a communication device. Especially in remote areas, and even more if you travel alone like me, you need
Have the right contact details. Make sure to have the contact details of the Ministry of Fisheries, Hunting and Agriculture, village authorities, and the wildlife officer with you. I usually add them to my phone and a waterproof contact list.
Let me know if you have additional thoughts and/or tips!