My wife Marieke and I were spending New Year's Eve in Maastricht, a beautiful city in the Southern part of The Netherlands. We hadn't made any plans for the night, so after dinner, we went to the iconic Sint Servaas bridge in the middle of the city to watch the fireworks around us. Here's how a chance encounter on a bridge turned into an epic evening.
Updated: Marieke and I got divorced in 2020.
On New Year's Eve
New Year's Eve is probably one of the best example of not-omakase traveling. Usually New Year's Eve is so planned, so high of anticipation, so full of expectations (often driven by expensive tickets to parties) that it can only disappoint.
That is why surprise traveling (as with srprs.me) works so well. That is why surprise dinners (omakase dinners) work so well. Without expectations, the chance something doesn't meet your expectations is non-existent. You won't be disappointed.
On the epic evening
Back to the evening in Maastricht. The fireworks on the bridge were a bit of a bummer (high expectations). It was difficult to see the fireworks and -above all- people were lighting fireworks in the crowds on the bridge so we felt uncomfortable and decided to leave.
And while we were exiting the bridge, I bumped into Joost.
Joost was an old acquaintance from Tilburg where I grew up and we hadn't seen each other for years. He was there with his girlfriend and several friends. I am not sure who suggested it, be we decided to look for bars to celebrate New Year together.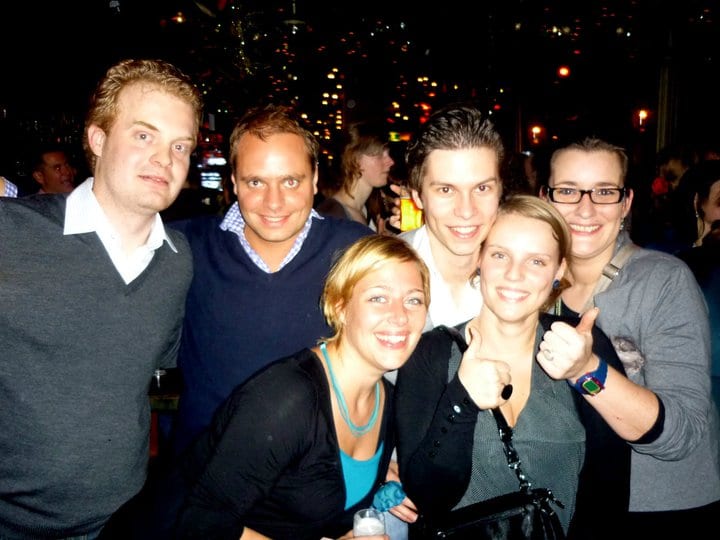 Many many many beers, shots, drinks, dances, songs, shouts and high fives later and only when the sun came up, our evening was done.
Saying 'yes' is the gateway to an adventure. When you have an open mind, everything can happen, even (or better: especially?) an epic New Year's Eve night in Maastricht.