Other cities in The Netherlands will probably hate me for this (sorry Amsterdam, The Hague, Eindhoven, Maastricht, Breda, and others), but maybe, probably Rotterdam is the most interesting city in The Netherlands nowadays. Over the last years, Rotterdam has involved in an extremely vibrant, creative, edgy city with plenty of opportunities to spend the day, weekend or even longer. Since January 2021, Rotterdam is one of my two hometowns (next to Gent, Belgium). So, these are the best tips for Rotterdam – according to me that is.
Why you will love Rotterdam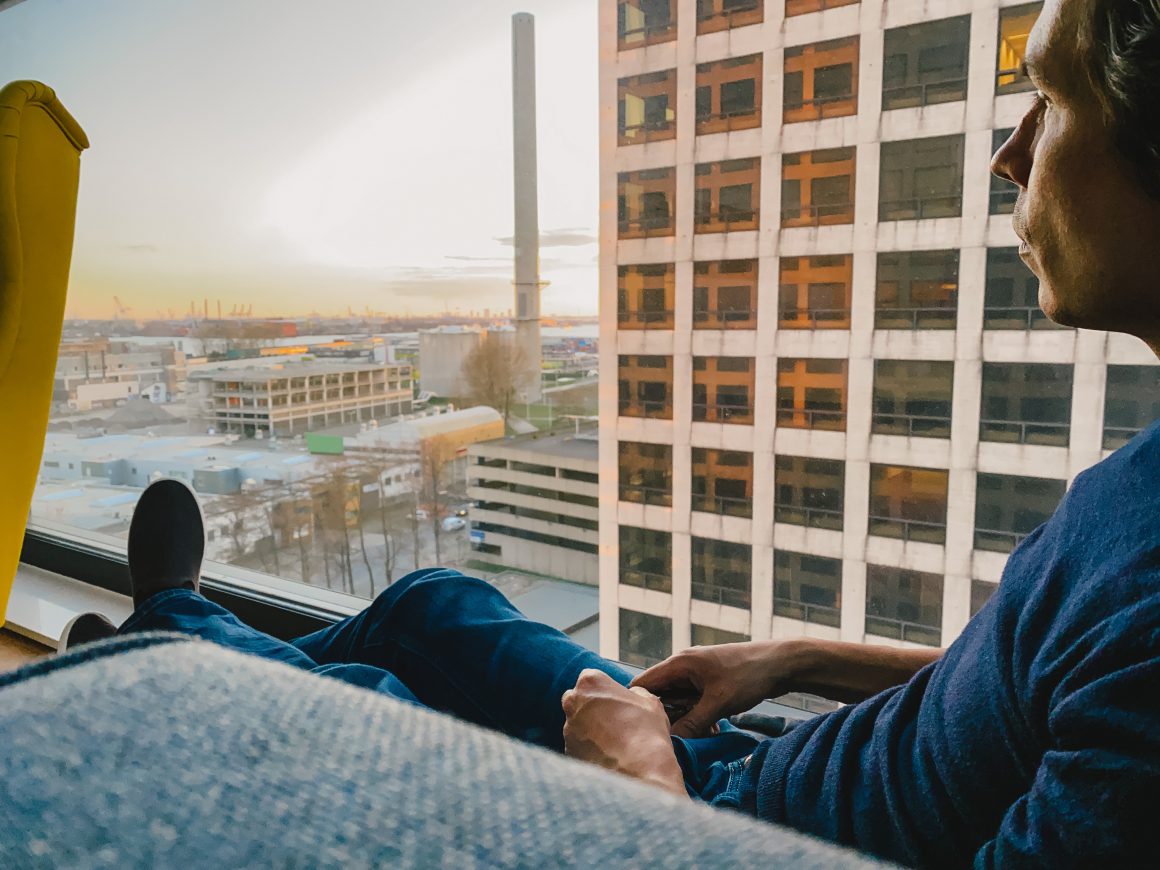 Over the last 10 years, Rotterdam has undergone a remarkable transformation. From under-appreciated ugly harbor city into one of the coolest, most vibrant yet accessible cities in Europe if not the world.
Thanks to a progressive attitude to post-war reconstruction, after the city was blitzed by the German Luftwaffe, Rotterdam is also an interesting place to explore. The architecture is characterized by bold design and high-rise buildings, while Europe's largest and busiest seaport helps to install a strong work ethic and down-to-earth attitude in the city.
Nowadays it has everything you want in a city: a lot of great museum, easy access to different parts of the city with a great public transport system, friendly and welcoming locals, a very vibrant food and bar scene. And in contrast to Amsterdam, the city isn't flooded by tourists (yet). No surprise, Lonely Planet named Rotterdam one of their top cities to visit in 2015 and 2016.
My best omakase experience in Rotterdam
The Japanese habit of omakase (お任せ) when you're ordering at a restaurant pretty much means, "I'll leave it up to you", inviting the chef to be innovative and surprising in the selection of dishes. I try to do it in every city I visit, and apply the idea behind to everything between how I pick my runs, how I pick my food, how I plan activities with my kids, how I explore cities and how I travel in general.
So, I tried this in Rotterdam as well.
My best omakase experience in Rotterdam … still has to happen.
The best hotel tips for Rotterdam – according to me

CitizenM is a global chain of smart design hotels. Their sea-container sized hotel rooms with wall to wall beds and iPad controlled rooms (the best iPad controls I ever encountered, even better than IHG's flagship QO in Amsterdam) are clean and super comfortable. Staff is incredibly friendly and engaging The CitizenM Rotterdam is very close to Blaak station and the Markthallen.
Hotel New York is not cheap but just breathes history – from about 1870 to 1970, thousands of passengers went to America from this point.
The SS Rotterdam is an old cruise ship turned hotel. Nowadays the great restored passenger ship is stuck at the 3th Katendrechtsehoofd 25. There are two excellent restaurants and you can also sleep at the hotel of the ship.
The Rotterdam Hilton (approximately 600m from Rotterdam's iconic Central Station) is also a good base for people locked in to the Hilton loyalty program. Super friendly staff, some nice rooms and a great Executive lounge.
The Slaak is one of the Marriott properties in Rotterdam and has way more character than the icon Marriott hotel opposite the Central Station.
The best things to do in Rotterdam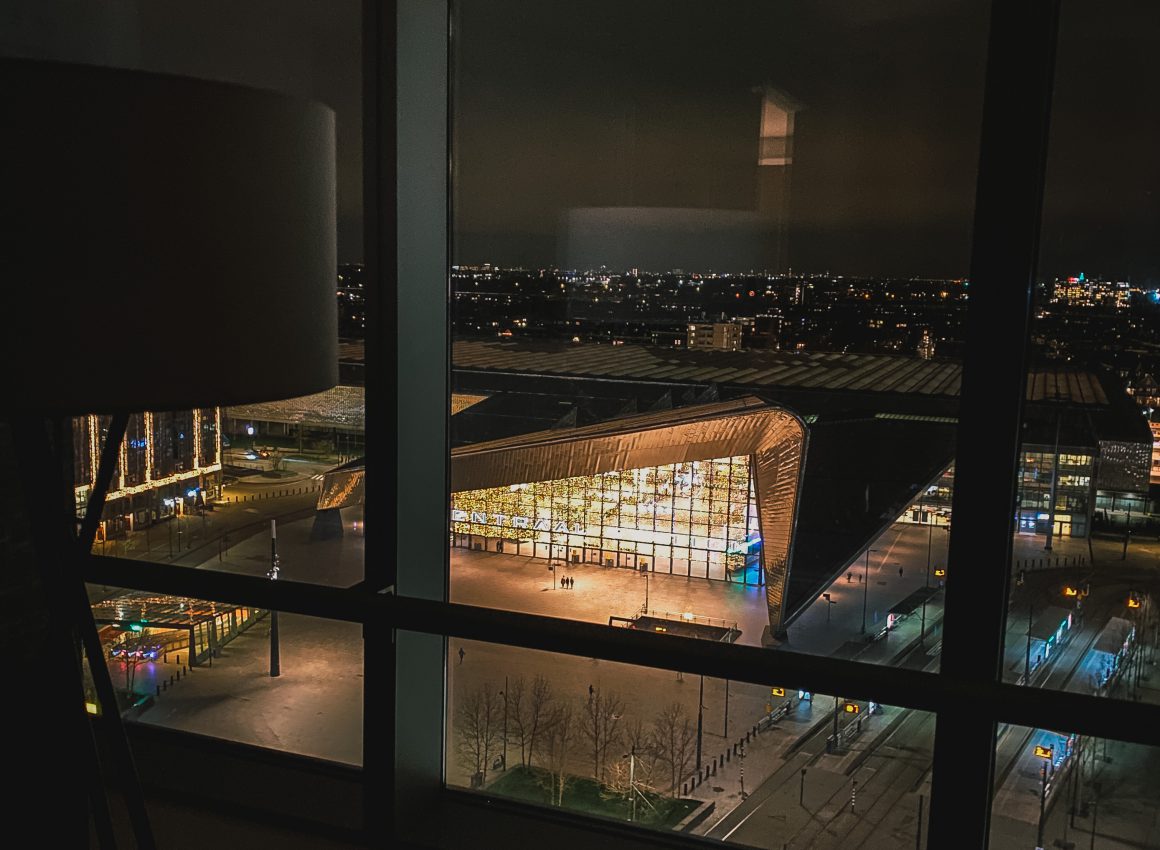 The best restaurants in Rotterdam – according to me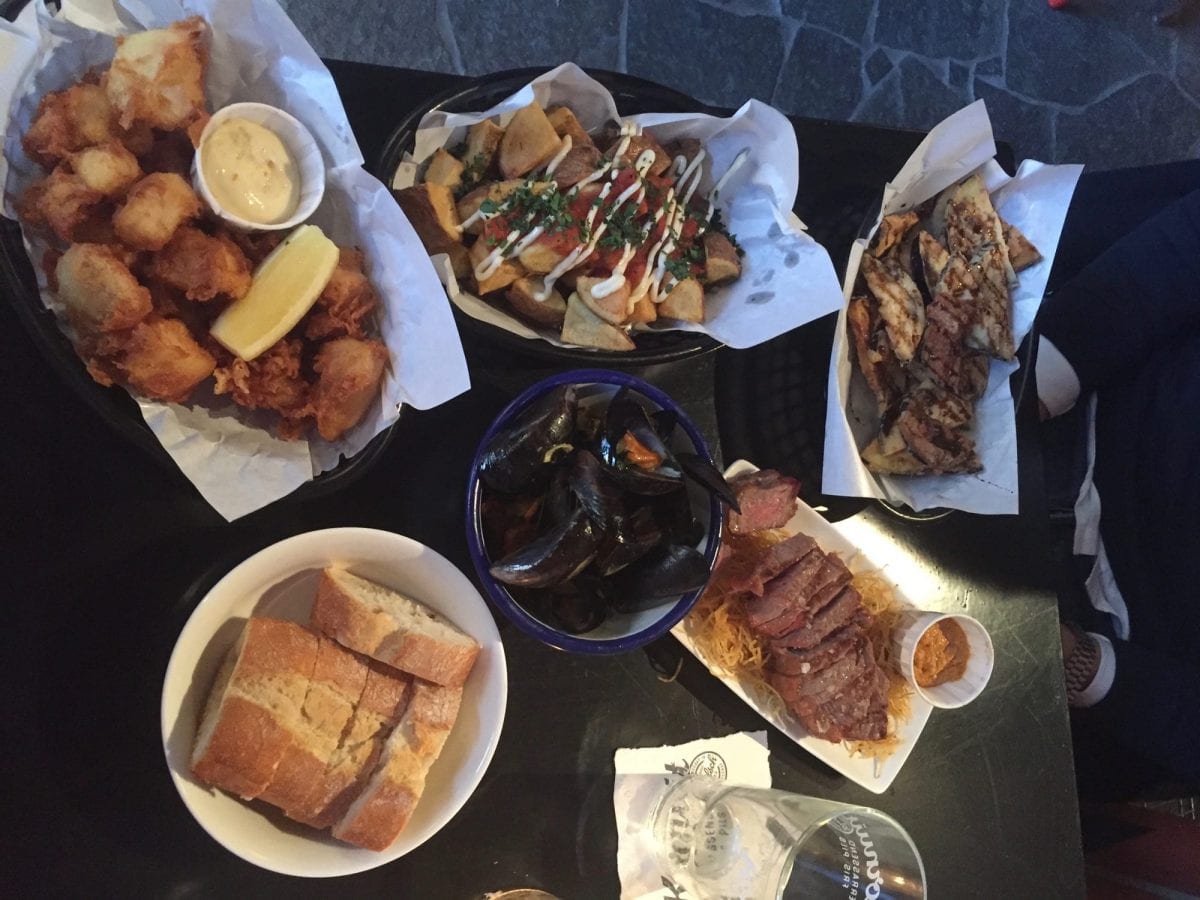 De Buik van Rotterdam is the website on the best, coolest, newest restaurants in Rotterdam. So be sure to check their website if you need any tips on food in Rotterdam.
Bazar is a Middle Eastern restaurant and hotel in Rotterdam's city center. It has some of the best Middle Eastern food you will find outside the Middle East (e.g. some amazing Jordan food reminiscent of Amman and Aqaba).
Lola is a really nice tapas place not too far from the central station in Rotterdam.
The Fenix Food Factory at Katendrecht is a unique experience with mainly local produce: Rotterdam Beer. freshly baked bread, fruit juices, and cheese & sausage, in addition to books, art, and vintage products.
Little Italy offers amazing take-away Italian Delicacies.
De Matroos en Het Meisje is a table d'hôtes restaurant which means they serve a set chefs menu every night. The menu changes regularly and, where possible, consists of sustainable products and seasonal ingredients.
't Ouwe Bruggetje and the wine cellar next door.
Café de ooievaar is great in winter.
The best place for drinks in Rotterdam – according to me
De Witte Aap is a classic place to go out for drinks.
The Oude Haven (near the Markthallen and The CitizenM hotel) is a really nice place for drinks – the open atmosphere on the haven and the many terraces of different restaurants make it a really delightful spot in the middle of the city.
Brouwerij de Pelgrim has great beers.
The best places to get some work done in Rotterdam – according to me
In the Rotterdam Central Station, there the Stationshuiskamer, a rather cozy coffee and food bar that has plenty of power sockets and is pretty much designed for working nomads.
The best places for a run in Rotterdam – according to me
The obvious routes, near Kralingse Bos/Plas and around the many harbour bridges usually work perfectly for me 🙂