New York … New York … When people talk about New York, they talk about Manhattan, the large, overpopulated peninsula with Central Park and all tourist highlights. Although, my best days in New York were mostly outside of Manhattan, either in Williamsburg or even further into the outskirts of the city. While there is nothing wrong indulging in Manhattan, shopping on 5th Avenue and visiting the Empire State building, consider visiting other parts of the city as well. So here are the best tips for Brooklyn, New York – according to me.
Why you'll love Brooklyn
Fed up with the tourists and the standard tours in Manhattan, New York? Take the boat to Williamsburg and other parts of Brooklyn. Rougher, more green, more authentic, less tourists, more hipster. That's pretty much Brooklyn.
Brooklyn's name is derived from 'Breukelen', a Dutch town near Utrecht by the way.
---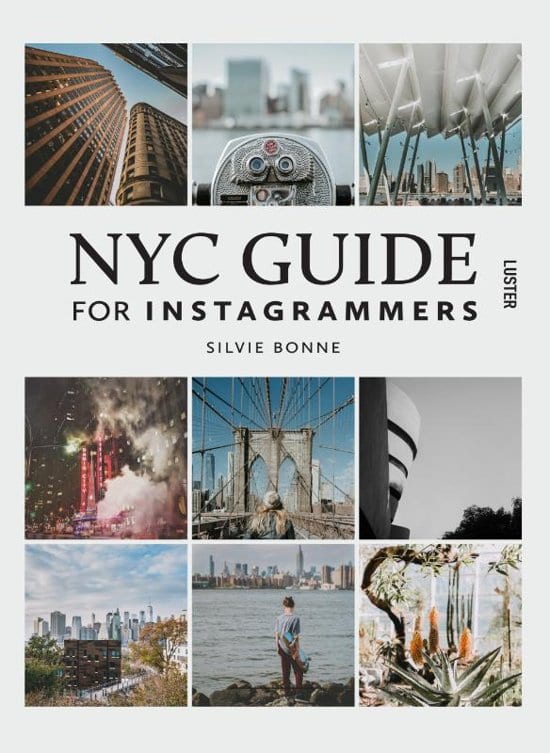 Additionally, although I have a love–hate relationship with Instagram, I really like Silvie Bonne's NYC Guide for Instagrammers – a great guide to some of NYC's most breathtaking places.
---
My best omakase experience in Brooklyn
The Japanese habit of omakase (お任せ) when you're ordering at a restaurant pretty much means, "I'll leave it up to you", inviting the chef to be innovative and surprising in the selection of dishes. I try to do it in every city I visit, and apply the idea behind to everything between how I pick my runs, how I pick my food, how I plan activities with my kids, how I explore cities and how I travel in general. So, I tried this in New York as well.
My best omakase experience in New York was actually not in Brooklyn, but happened in Eataly, a large Italian food court downtown New York, just a few blocks from the office where I worked. When entering I bumped into a US/Italian family who were doing some shopping. They took me under their wings and showed me and made me taste some amazing American-Italian specialties. Difficult to beat that (sorry, Madrid, London, Amsterdam and Gothenburg).
The best hotel tips for Brooklyn – according to me
I mostly stayed in lower Manhattan during my New York stays, but there are plenty of AirBnBs to find in Brookly.
The best places for a drink in Brooklyn – according to me
Brooklyn Barge in Greenpoint – outside bar.
Westlight has an amazing rooftop bar with views over the city.
Wythe Hotel is close to Westlight, has amazing view and is somewhat more convenient for your wallet.
Bar Ramona in Greenpoint.
StMazie has some great live jazz.
The next level stuff is at House of Yes in Bushwick – only for the open-minded.
The best restaurants in Brooklyn – according to me
Samurai Mama, great Japanese food.
Bia's – Vietnamese food.
Caracasarepabar, great hole in the wall food.
Milk & Roses in Greenpoint, French/Italian place for lunch, brunch or dinner.
Brooklyn Grange – rooftop farm.
The best things to do in Brooklyn – according to me
Rent a bike to explore the area.
Nighthawk in Williamsburg to watch movies and have some dinner.
Brooklyn Bowl is a great place to go bowling.
Take a stroll around Boerum Hill / Brooklyn Heights.
Walk around the famous Dumbo bridge. Trendy Dumbo's cobblestone streets and converted Brooklyn warehouse buildings are the backdrop for independent boutiques, high-end restaurants and trendy cafes. Near the waterfront, St. Ann's Warehouse, in a former tobacco factory, is the heart of a thriving performance and gallery scene. The north end of Brooklyn Bridge Park features historic Jane's Carousel as well as picturesque views of the Manhattan skyline.
Brooklyn Museum.
Coney Island, with the old-school fair.
Bushwick Collective Murals, some amazing murals. There are some tours against a small fee.
Get the ferry from Greenpoint / Williamsburg to Lower Manhattan – breathtaking views.
Walk Brooklyn Heights Promenade to see lower Manhattan. Walk the Brooklyn Bridge after.
Barcade in Williamsburg for some next level chunks of arcadeness.
What are your best tips for Brooklyn, New York?