In January 2019, I had 24 hours in Frankfurt as part of a quick meeting there (actually I was on my way to Athens via Amsterdam, Frankfurt and Madrid, all within the same week). So, these are the best tips for Frankfurt – according to me.
Why you'll love Frankfurt
Frankfurt is -above all- a business and finance city – 'Mainhattan' (a name given by people with either a lack of sense of humor or a megalomaniac mind) is a high-powered finance and business hub, home to one of the world's largest stock exchanges and the European Central Bank, and famously hosts some of the world's most important trade fairs, attracting thousands of business travellers.
Although this probably isn't the best way to advertise Frankfurt, it makes it has its fair share of great bars, hotels and restaurants to accommodate all these traders, business people and meeting and conferences.
One of the things I really love about Frankfurt is that the city center is only about 15 minutes from the airport by train (take one of the S-trains, tickets are sold in the machines that are *not* Deutsche Bahn/DB for about 4,5 euros). This, in contrast with cities like Prague or New York where getting to the city center may take up to 45 minutes or longer.
My best omakase experience in Frankfurt
The Japanese habit of omakase (お任せ) when you're ordering at a restaurant pretty much means, "I'll leave it up to you", inviting the chef to be innovative and surprising in the selection of dishes. I try to do it in every city I visit, and apply the idea behind to everything between how I pick my runs, how I pick my food, how I plan activities with my kids, how I explore cities and how I travel in general.
So, I tried this in Frankfurt as well. As I didn't' have much time, I asked at the Paulaner Wirtshaus am Dom for the best food. The Wiener Schnizel. Well, let's say omakase food experiences sometimes are better than others 🙂 Compare that to Tanabe or Amsterdam.
The best hotels in Frankfurt – according to me.
I stayed in the Moxy Frankfurt City Center, which is the 'millennial' brand by Marriott. It is a scalable (and scaled) as well as a bit more student-hotel-style version of the famous CitizenM concept (as seen in Paris, London, New York, Amsterdam and other cities). Moxy Hotels debuted in September 2014 with the opening of the Moxy Milan. Affordable prices, small but efficient and tech-enabled bedrooms, vibrant lobby spaces (what the small rooms lack in size are compensated by the communalareas) and warm, modern service. Fun fact: the Moxy (Marriott) is right next to one of IHG's main offices (deliberate?).
The best restaurants in Frankfurt – according to me.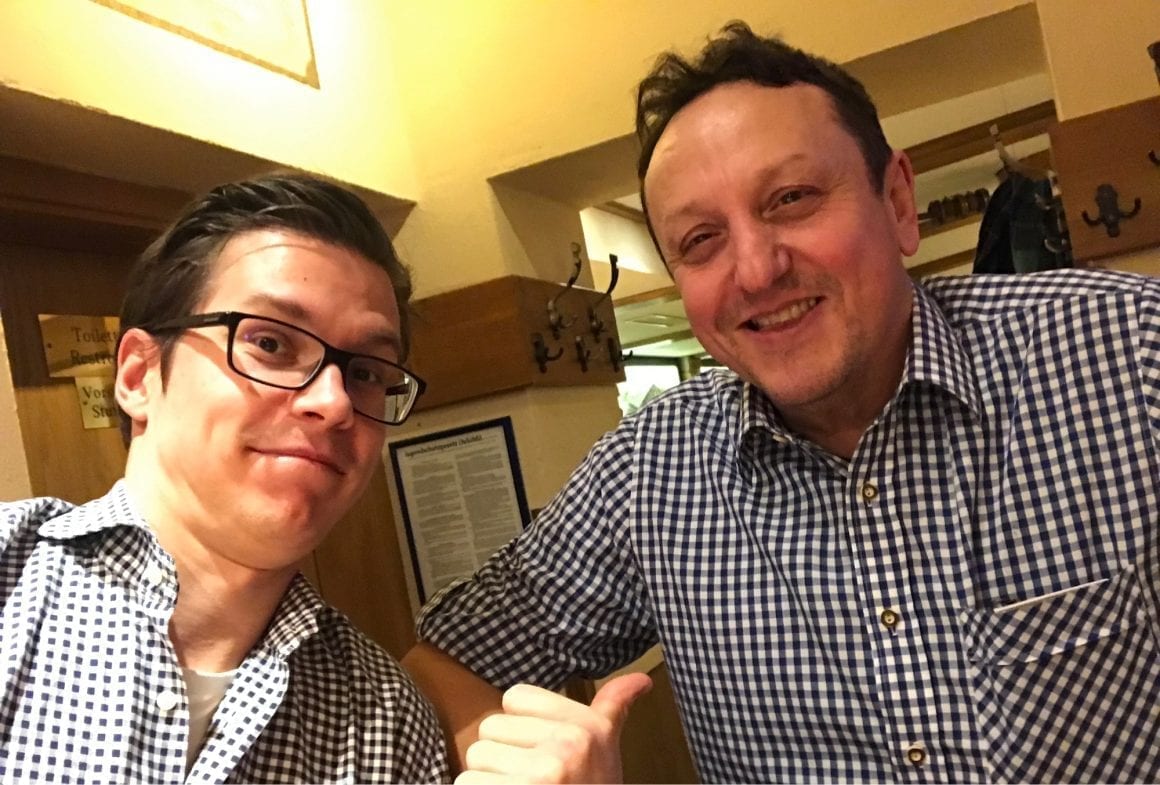 Especially if you're with friends or collegues, try the Paulaner Wirtshaus am Dom. Beer and local food in a nice atmosphere. Only take care not to wear a blue checkered shirt – like all the waiters.
The best bars in Frankfurt – according to me.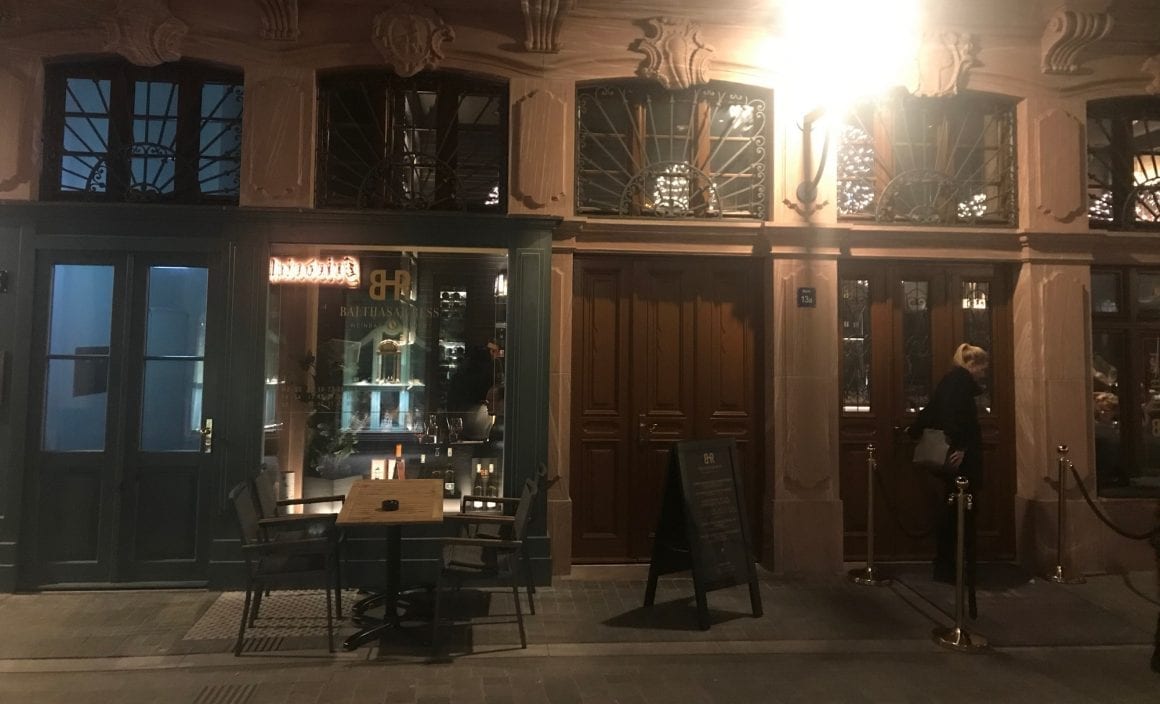 Balthasar Ress Weinbar & Vinothek is a really nice winebar in the city center.
The best things to do in Frankfurt – according to me.
The best coffee in Frankfurt – according to me.
The best places to get some work done in Frankfurt – according to me.
I worked some time from the Starbucks near Borsenplatz. Although I am usually not a big Starbucks fan, this one has a really nice quiet atmosphere (on the first floor) with a lot of writers, people reading and flex-working individuals.
The best places to go out for a run in Frankfurt – according to me.
I like running along the river (as you've probably spotted by my reviews of Bratislava, Kyoto and Prague) and … well … Frankfurt has the Main River, which runs through central Frankfurt. The older part of the city on its north side, and the 'Museum Embankment' highlights the south side. With lovely paths along both sides of the river featuring great views, this is one of the signature places to run in Frankfurt. The principal run along the river is a 7 km loop.
There are several bridges to vary the route length, including the Eiserner Steg ('love locks'), and one going over to the Museumsufer.
What are the best tips for Frankfurt – according to you?