If you have ever browsed through my packing lists (for example my Jordan Trail or Laugavegur Trail lists), you've probably noticed that one brand dominates my clothing, Icebreaker. After first being introduced to the brand by a friend of mine who advised the merino underwear while preparing for my Laugavegur hike, I developed a brand crush on Icebreaker.
My Icebreaker Softshell Ice jacket is probably one of my favorite pieces of gear of all time (I love them so much, I now have 5 of them), I could not imagine hiking multiple days and embracing the stink without the naturally odor-resistant qualities of my Icebreaker merino-wool underwear and I recently switched to the Icebreaker cool-lite shirts as go-to shirts for my hikes.
I fell in love function first, brand second.
Icebreaker is built around merino wool, a fabric Icebreaker's founder Jeremy Moon started using for performance clothing purposes in 1994. The fabric delivered the key benefits of synthetics (easy care, lightweight, quick-drying) combined with the natural benefits of merino (warm, breathable, odor resistant, biodegradable. Merino wool is significantly different from traditional wool, which is heavy, bulky, itchy and takes a long time to dry. Merino fleece is built for extremes, breathable in summer, insulating in winter, but soft and exceptionally lightweight.
Especially its warm and breathable benefits made the difference during my Laugavegur trail hike in Iceland (and will do so during my Arctic Circle Trail hike), but I had under-estimate its odor resistant benefits – which is super convenient when doing multi-day hikes with light packing (guess that doesn't need any explanation).
That is why I fell in love function first – but, reading further on the brand – brand second. I guess they got me at "Plastic against your skin? Really? We believe there is a better way and nature has the answers". Let me elaborate.
"Plastic against your skin? Really? We believe there is a better way and nature has the answers."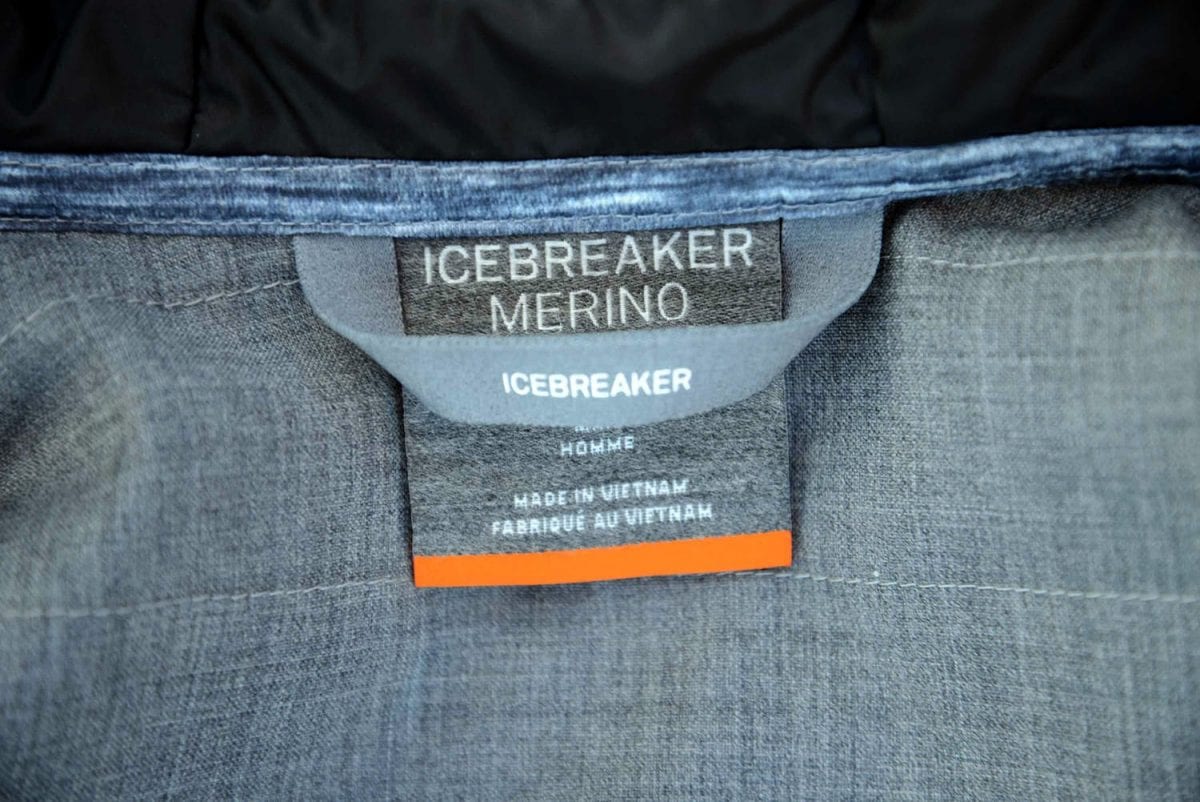 As a digital/brand consultant myself, I am super sensitive to brand speak (e.g. the bad itch I got from QO Amsterdam's way to make their sustainable purpose super confusing), but Icebreaker's straight-talking no-nonsense approach to sustainable clothing really appeals to me. "Our purpose is to offer our customers a natural alternative to synthetics and to lead the outdoor industry towards sustainable solutions. It's why we exist". Simple as that.
In 2010, Icebreaker launched Baacode, a system that allows consumers to trace the origins of their Icebreaker right to a sheep station in the Southern Alps of New Zealand, where the merino fiber was grown. Not enough? You'll find pretty much anything on their website (and in their extensive transparency report). And if you can't find it, or still have questions, ask them anything at transparency@icebreaker.com
To conclude
I could not recommend Icebreaker more, whether it is for underwear, mid layers, outerwear, socks or its accessories. Even if you don't buy in on their sustainability purpose, consider their products just for their functionality. Ah, and be sure to buy from their icebreaker.com store, which allows you to collect points you can redeem for discounted gear.