My wife and I had planned a weekend to Budapest as a last trip together before our second kid would be born. However, as my wife started to feel ever more tired towards the end of her pregnancy, we decided to spend a weekend closer to home – in Breda. We stayed in the Hotel Nassau Breda. So here's our review of Hotel Nassau Breda: old meets new turned into magic.
Hotel Nassau Breda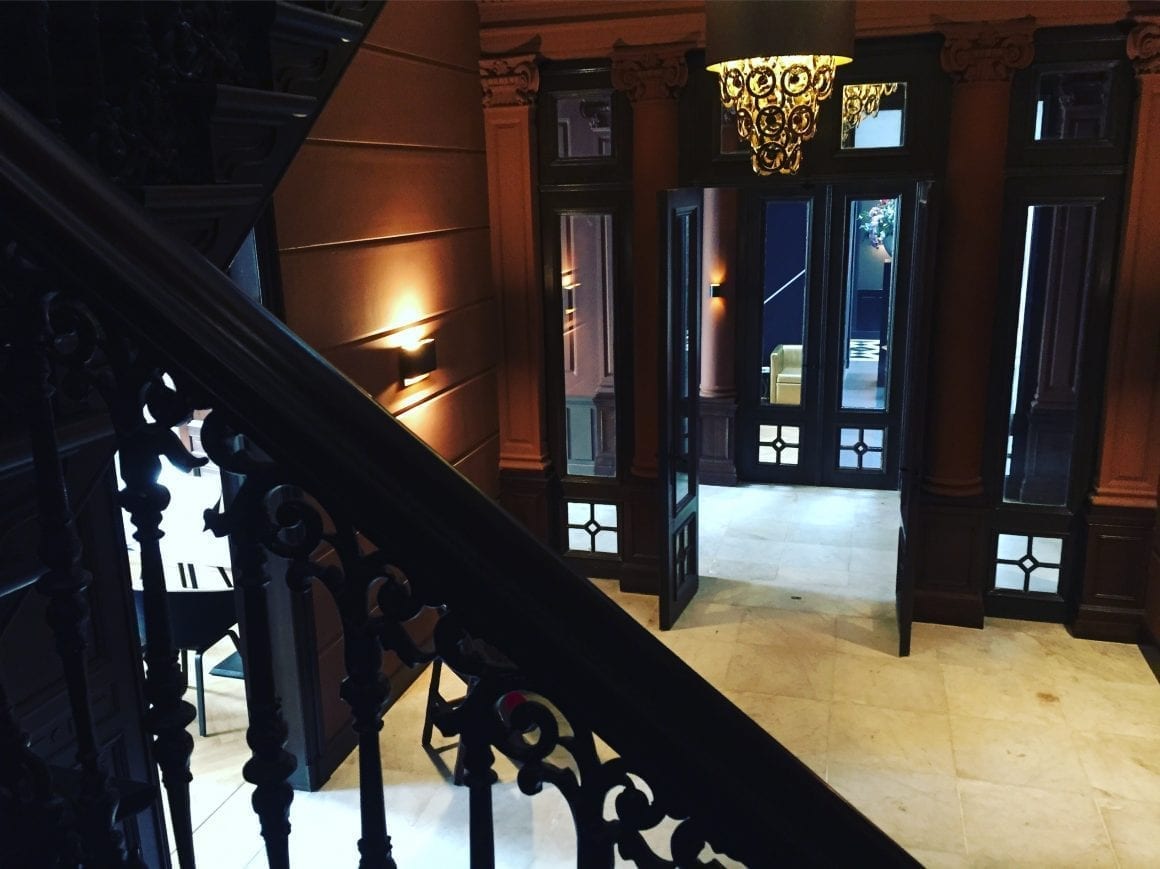 Hotel Nassau Breda is part of Marriott's Autograph collection. A former monastery, chapel and three town houses have been converted into a remarkable hotel with 94 guest rooms.
Often hotels will say they connect with the local neighboorhood, like the Indigo hotels (like the Indigo City Center in Antwerp). But this is extremely well executed by the Hotel Nassau Breda – from the super classy high quality photos of nuns (refering to the history of the building) as well as the breakfast (with local delecacies).
Location of Hotel Nassau Breda 8/10
Hotel Nassau Breda

Hotel Nassau Breda
The hotel is about a 15-minute walk from the Breda Central station and 5 minutes from the city center. Although the hotel is extremely close to the city center, the street itself is quiet.
Our room was situated in the front of te hotel and we never had an issue with noise.
Rooms at Hotel Nassau Breda 8.5/10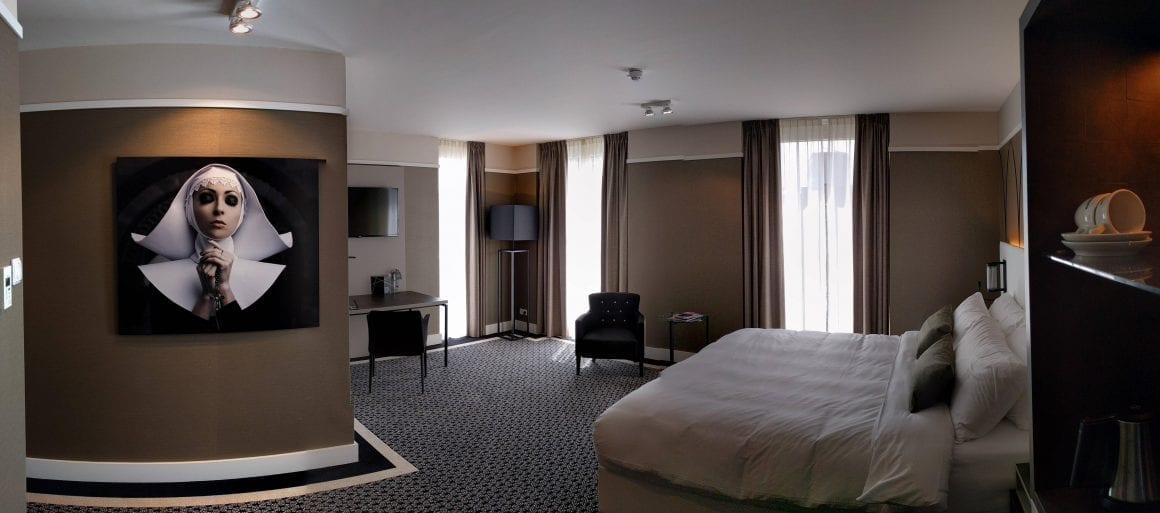 Rooms are clean, simple but not truly spectacular (I personally like the style of the Indigo hotels and the Kimpton chain like the Kimpton De Witt in Amsterdam better).
I do love the large quality photo prints that are featured in every room.
Service at Hotel Nassau Breda 9/10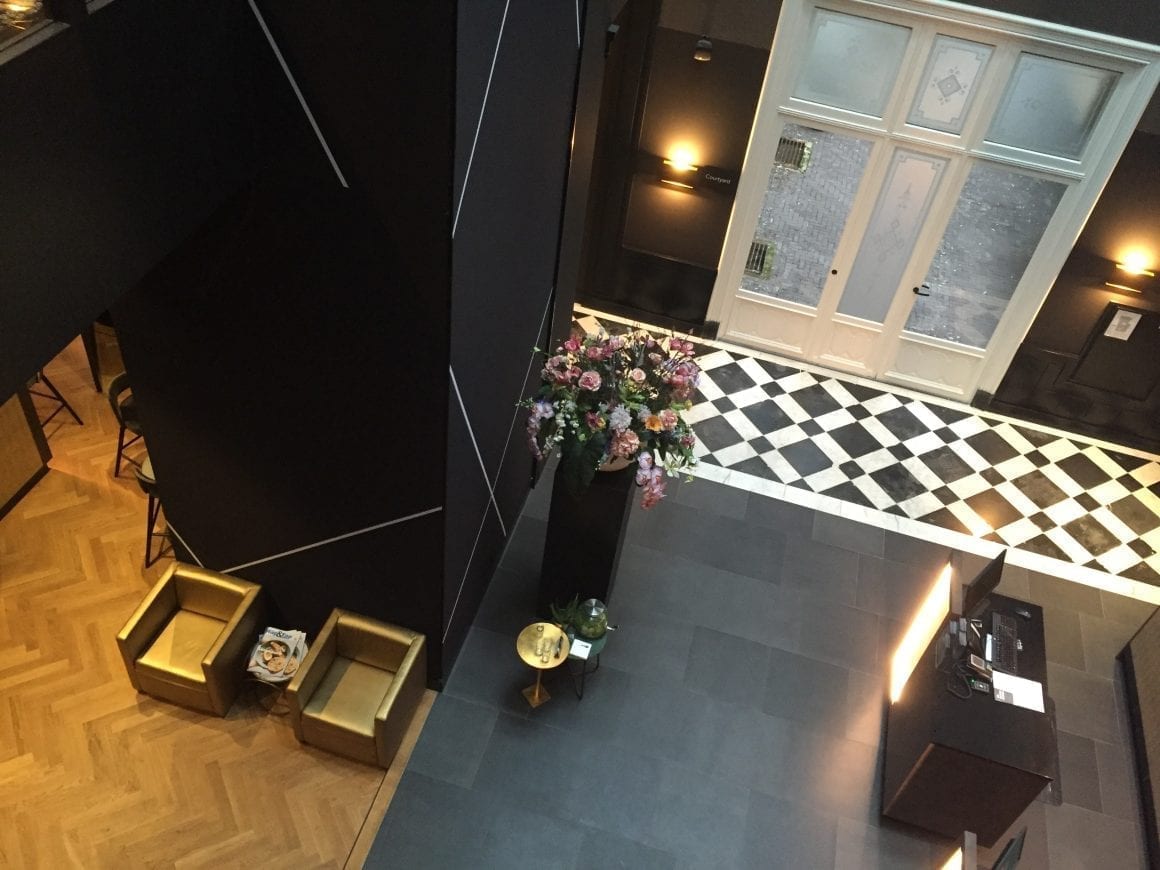 As my wife was pregnant, we needed service a bit more than we would normally do. We had an early check-in (without me being an elite member of the Marriott loyalty program), had help with our suitcases and the staff was extremely accomodating when I wanted to get some work done early in the morning.
Getting stuff done at Hotel Nassau Breda 9/10
One of the mornings, I got up really early to get some work done. Staff was extremely friendly and despite it being around 04h00 in the morning, they were more than willing to serve me coffee and to ready one of the rooms for me to get some work done. Plenty of coffee, great wife, a large old wooden table and a comfortable chair … that's more than I'm used from most hotels.
Breakfast at Hotel Nassau Breda 9,5/10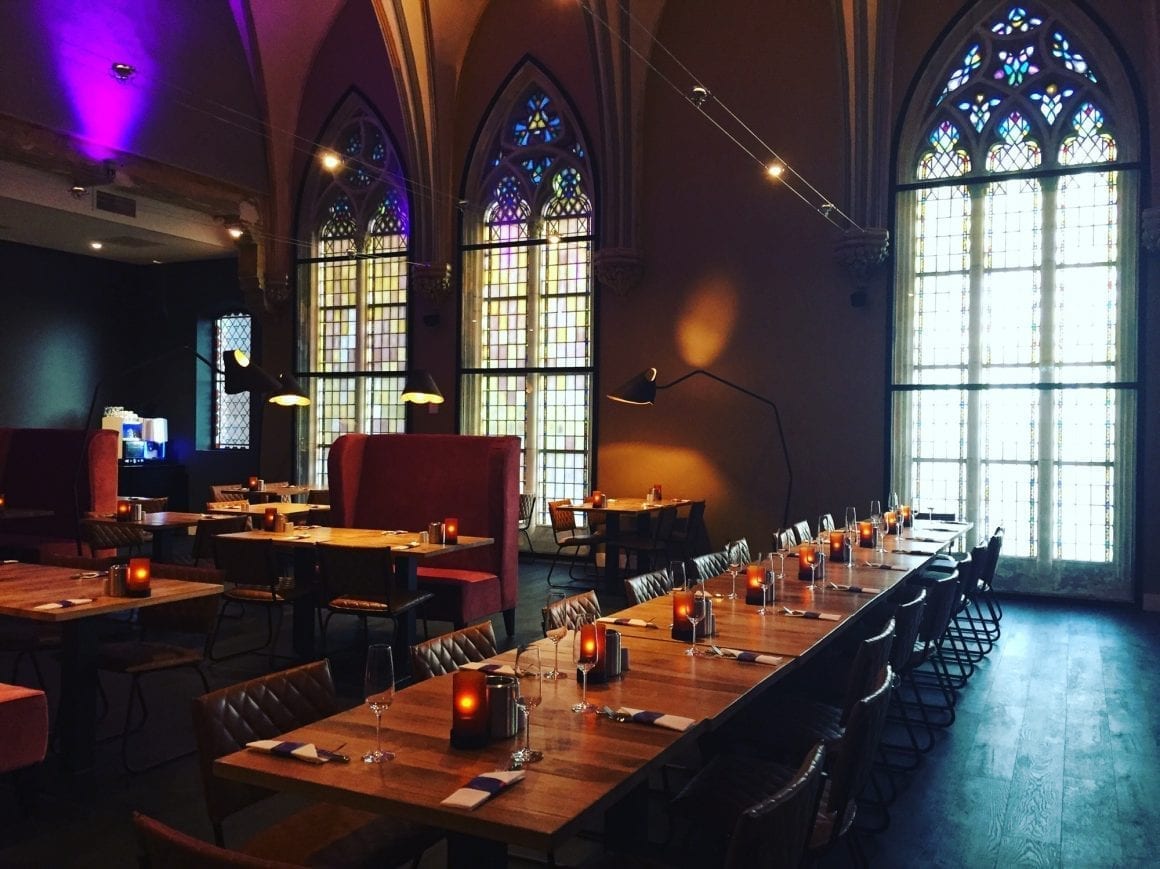 Hotel Nassau Breda has an amazing buffet style breakfast.
First of all, the breakfast area is stunning with its huge stained glass windows. Beautifully renovated, fully in line with the rest of the hotel.
The breakfast itself is really really good for a buffet-style breakfast. Lot's of choice in fruits, bread, yoghurts and warm breakfast.
What I also appreciated is the fact the hotel served some local delicacies ('worstenbroodjes', sausage rolls), reinforcing the link with the local city even more. It took me back to my childhood in Tilburg.
Our stay at Hotel Nassau Breda 9/10
We really liked the hotel. The hotel was one of my hotel highlights of the last couple of years, including stays I had at the QO in Amsterdam, the Kimpton DeWitt in Amsterdam, the Intercontinental Aqaba, 1898 The Post in Gent and the Indigo in Antwerp. Amazing service, really decent room and one of the best breakfasts I had. Definitely something I would return to next time in Breda.
We paid 120 euros for two persons including breakfast.
Update: in 2019, I did another 2 separate stays – as awesome as always.